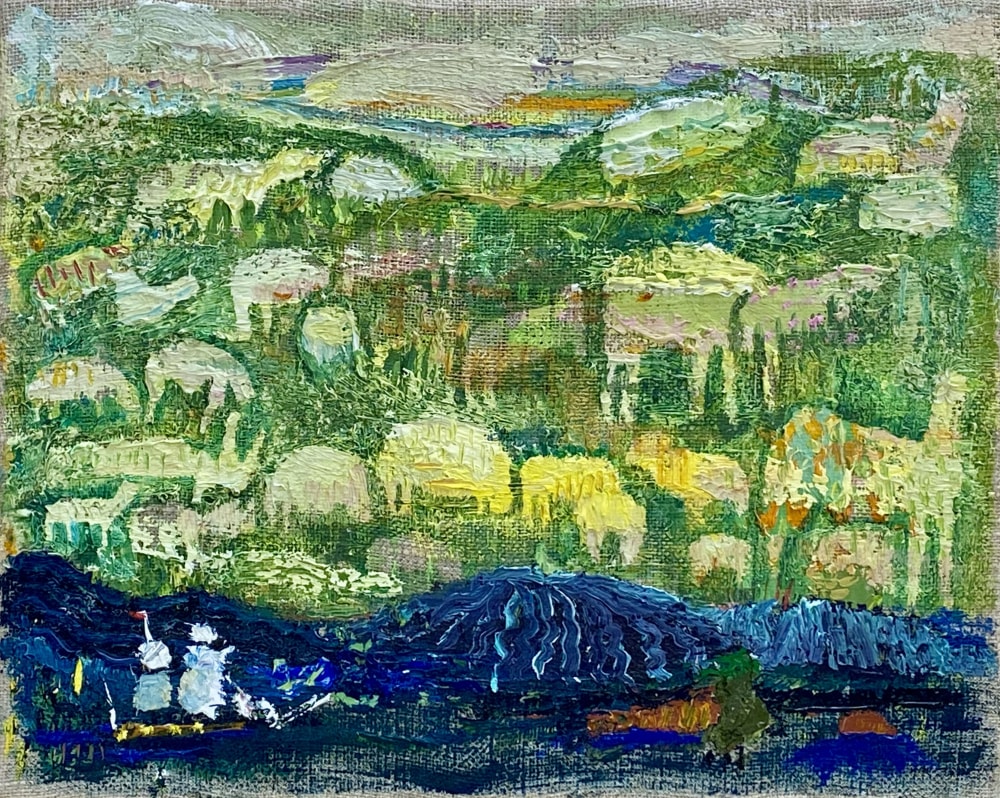 In the rural Mountains of North East Appalachia, Bethann Parker runs a homestead rooted in traditional living. Here, she tends a studio and expands the way she depicts her country chronicles through interdisciplinary research and experimentation with materials.
Inspired by tactility, Parker explores the interlacing of place and emotion in order to create visionary paintings. Working from direct observation, these haunting depictions convey complicated sentiments and landscapes inhabited with raw figures and wandering animals.
Utilizing thickly applied oil paint to build up conscious and unconscious memories, Parker submits to intuition and curiosity while leaving a residue of the domestic and spiritual narratives that frame her life.