"I love the physicality of oil paint. The varying opaqueness and transparencies... it's an exciting experiment in seeing how they respond to one another. The act of mixing pigments together is the closest I will ever get to holding a color in my hand."
- Claire Kincade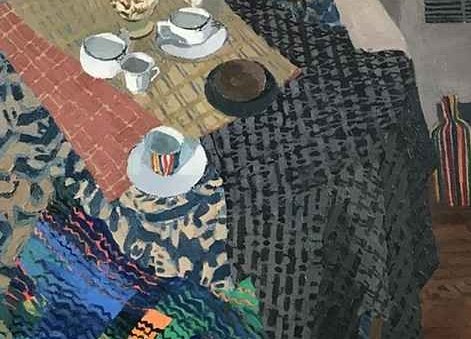 Claire Kincade lives and works in Philadelphia. She received her Certificate of Painting from the Pennsylvania Academy of Fine Arts in 2012, and was awarded the prestigious Louis S. Ware Travel Scholarship. In 2016, Claire graduated from the University of Pennsylvania with a Bachelor of Fine Arts. In addition to various group shows, her first solo exhibition, "Colors in Rhythm" was at Gross McCleaf Gallery in 2016.
Claire works in oil paint, and her main subject matter is still life. Her work begins with a desire to create an environment that is quiet and contemplative. Her interest in these environments leads her to continuously recreate spaces to be studied. For Claire, the act of painting is the most useful way to spend time with her fabricated surroundings. The final painting is not only an object, but an experience to be shared.
The objects I paint do not have personal significance except that I have reused them in compositions many times. I know these items well, but the painting is never about the individual pieces. My observation and time spent with the space becomes the primary subject of the paintings. When I place them in a new situation, I perceive them differently than before. Then when a new object is added, it rearranges the dialogue within the space.
Painting is a way for me to separate what I see from how I experience it. When I set up a composition, I create an environment that I can delve into, and in this way I can visually share the experience of being fully immersed in observation. Any meaning to the final piece is generated by the process of painting and sharing it with others. As a viewer, I observe the space, interpret it in paint, then share it with another person. The painting's audience then adds their own perspective to it.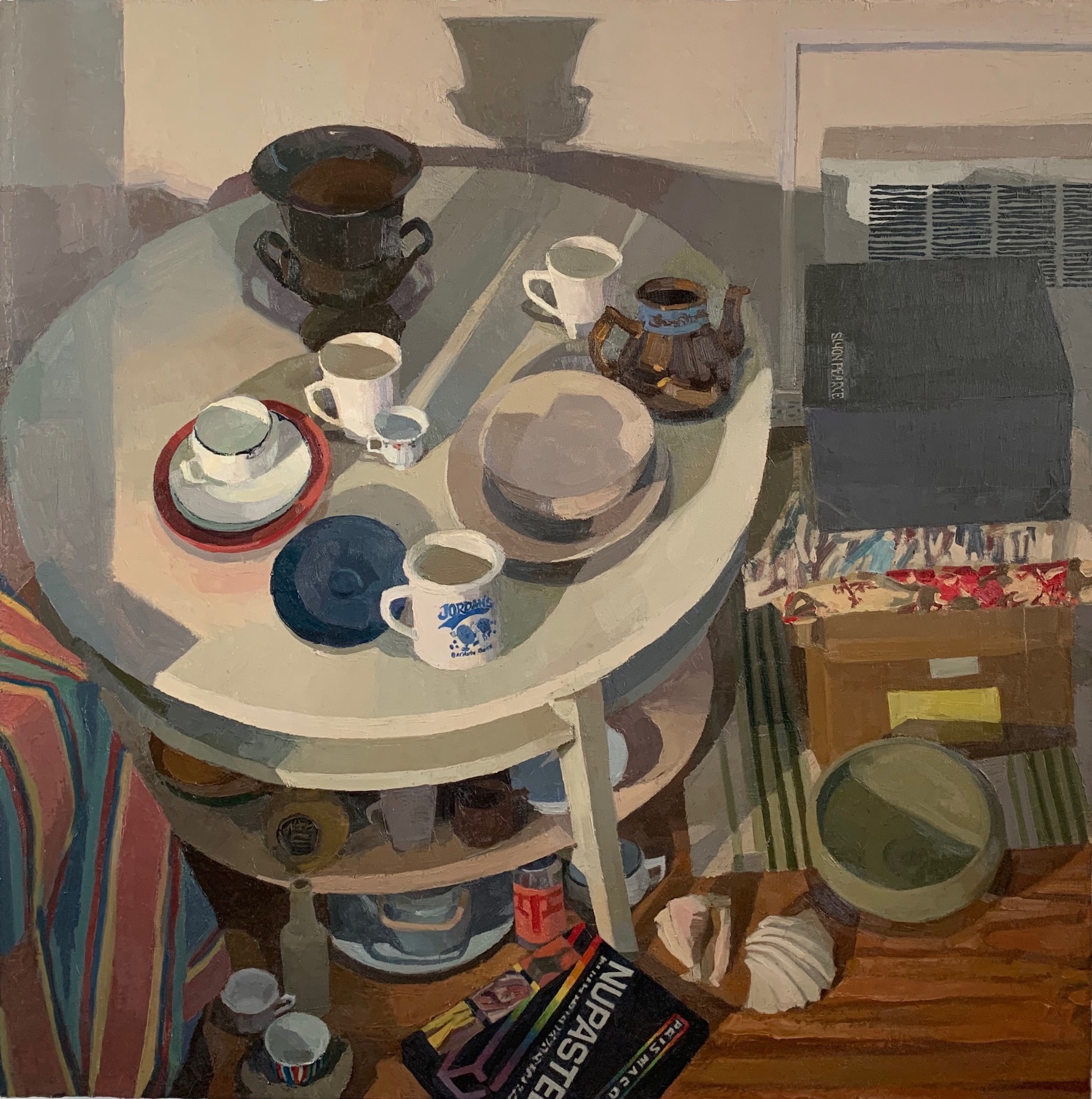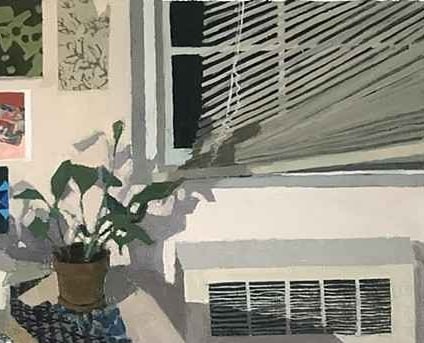 Kincade creates worlds that parallel our own and call into question the patterns, placement, and relationships of objects around us. Colorful and spatially complex, her paintings are theatrical stage sets that encourage visual exploration. They invite participation in the artifice by revealing the vocabulary of her worlds - the bottles, bowls, and patterns - and provoke the viewer to understand the rules and logic of these constructed places.
Bright in color and vigorous in pattern, the paintings live according to their own rules. Each painting with its recurring cast of inanimate containers, bowls, and bottles exists on its own terms challenging the viewer to notice the subtleties and differences of each world she creates. Floral fabrics transform into flowers; flat objects are not always flat; distances and relationships do not seamlessly coalesce; gravity becomes selective. Kincade ruptures the continuity of space in order to keep our attention and entices our curiosity while collaging faceted perceptions of simple subjects.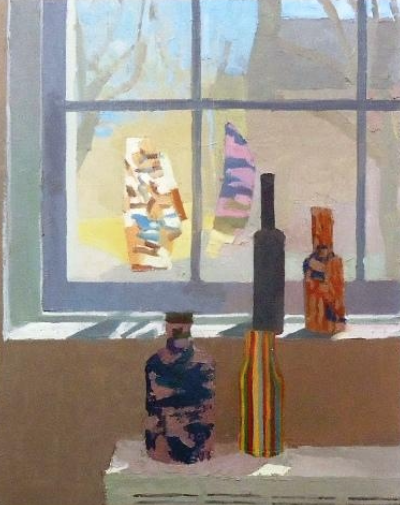 Cerulean Arts Gallery presents 'New Radicals':
Lev Feigin
2018
Tucked in the shadow of the newly restored Divine Lorraine Hotel, Cerulean Arts Gallery is located just off Broad Street, two subway stops north of the Pennsylvania Academy of the Fine Arts. This month, it hosts a 14-person group show, New Radicals, curated by Philadelphia painter Aubrey Levinthal.
Since opening its doors more than a decade ago, Cerulean has become an esteemed institution for the city's art scene and has helped launch many artists' careers. Its latest exhibit, running through December 23, brings together a talented mix of younger and midcareer artists (many connected with PAFA) for an eye-catching potpourri of the city's talent and a peek into the influences and creative dialogues within and outside of PAFA.
The exhibit's 28 pieces run in single file across three walls: paintings, watercolors, and drawings, as well as a 3D installation. The largest painting — and the show's most figurative — is Claire Kincade's Franklin Place. A still life of motley, stylized bottles is arranged on the windowsill against a cool-hued, wintry landscape. Sunlight spills on the sill, and you can feel the room's warmth and the chill outside the panes.