"I try to pay close attention to what I'm excited about. If I'm working in the studio and feeling engaged, I know that is a good thing… {I have} an impulse towards images that suggest things but aren't descriptive, a preoccupation with framing devices and spaces within spaces, an interest in the numerous possibilities of color, and a focus on simple and direct means."
- CLINT JUKKALA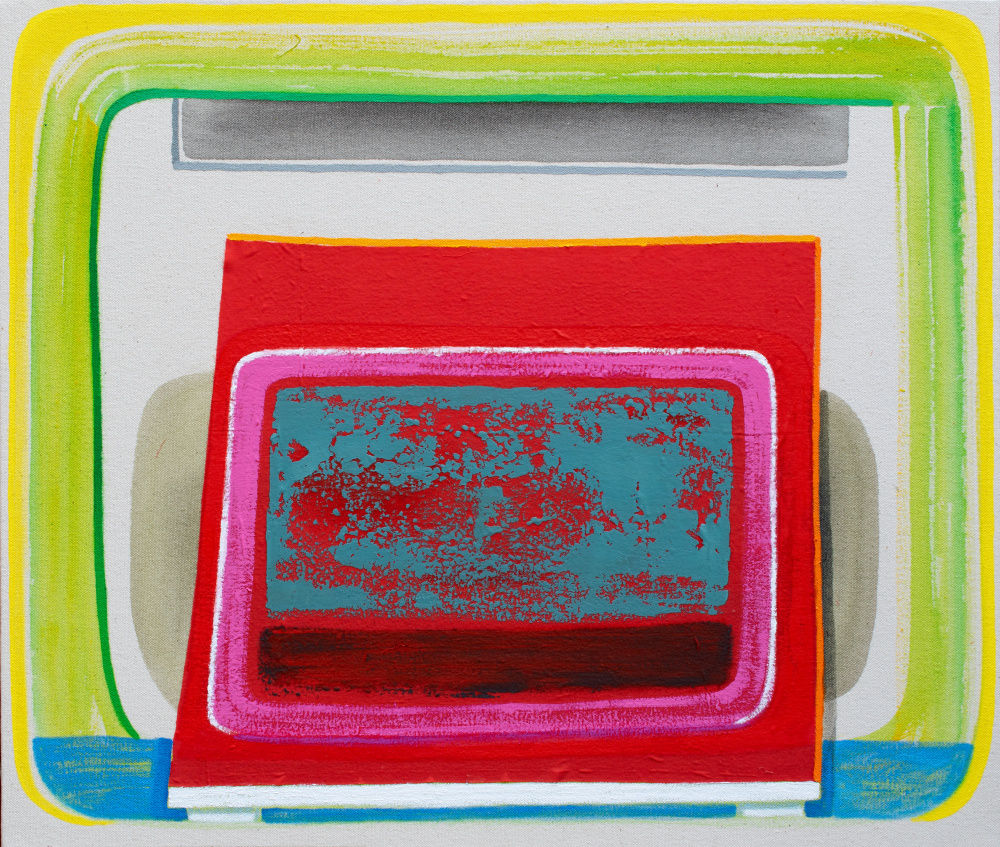 In conjunction with his formal painting practice, Jukkala questions the source of subjective experience, the inherent contradictions within perception, and theories of consciousness. His work intertwines these interests in both process and presentation, providing viewers with rich surfaces of luscious colors, layered textures, and playful spatial incongruities.
There are three interconnected parts of Jukkala's practice: small paintings showcasing a diversity of painted shapes and pictorial interpretations, medium-sized works featuring rounded head-like forms, and a variety of planar geometric abstractions. Despite their variations, the artworks share a similar style, hand, and humor, all while pursuing a visual exploration with philosophical underpinnings. His works are equal parts structure and intuition.
While form and size vary in these series, the works maintain consistency in terms of materials—oil and acrylic paint, along with collaged paper and fabric on canvas. For Jukkala, these collaged elements offer an opportunity to place painted marks from numerous separate studio sessions in dialogue with more recent paint applications. These juxtaposed collage components, containing painting and drawing scraps amassed from over many years of practice, highlight observable differences in mark-making. Each painted mark becomes an expression of physical action, inviting analysis of temperament, focus, and attitude. Some manifest as brisk brushy stains, while others are methodically constructed, forming thick, straight lines. Whether deliberately applied with measured precision or imbued with a casual spontaneity, each mark conveys a distinct life.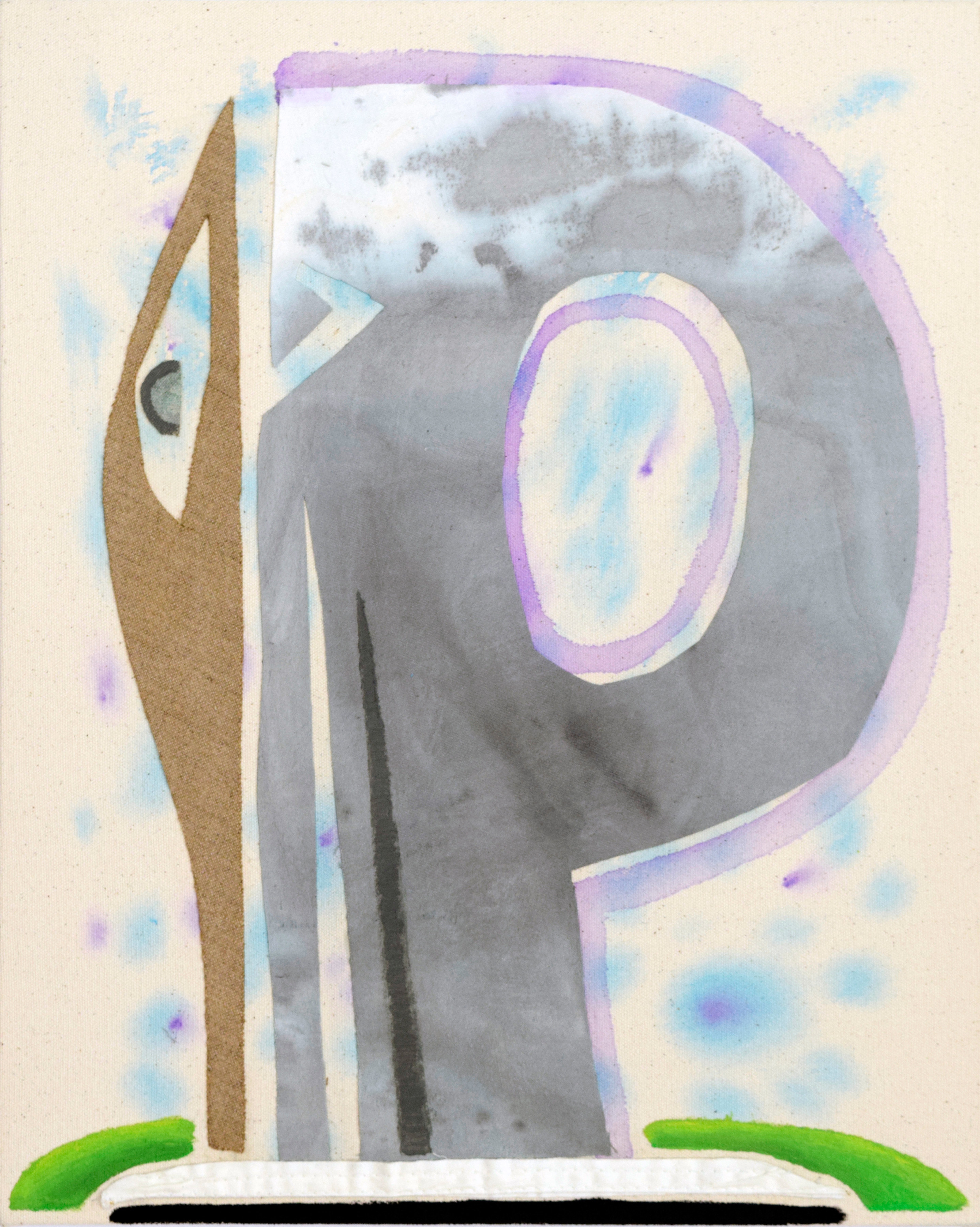 Engaging with Jukkala's work through this sensitive lens is a journey through time, connecting viewers with the ephemeral. The curved head-like shapes, coupled with the interplay of colors, textures, and mark-making, beckon to a realm of emotions and thought patterns. In contrast, the geometric forms serve as windows into alternate worlds—an array of tables, televisions, and ambiguous tableaux that capture the fluid shifts in consciousness often triggered by interactions with the digital realm through screens. While these works are deeply felt, they remain open-ended for individual contemplation. There is an invitation to tune in and connect with an altered state of mind through material prompts, to adjust the dial to a desired visual frequency and transition into a vibrant domain of subjectivity.
Clint Jukkala is an artist and educator based in Philadelphia. He received his MFA from Yale University School of Art and his BFA from the University of Washington in Seattle. Jukkala has exhibited widely in New York and across the northeastern United States including solo and two-person exhibitions in New York, Philadelphia and New Haven, Connecticut. He attended the Yaddo Residency and the MacDowell Colony Residency. Jukkala has been a visiting artist and lecturer at institutions across the country and in Pont-Aven, France. He is currently the Dean of the School of Fine Arts at the Pennsylvania Academy of the Fine Arts in Philadelphia.