"Painting and drawing for me has been a lifelong dialogue with the visible world. At its core, my work is an editing process referencing that which has been created. My hope is to reveal something about a subject that a casual observer might overlook, something perhaps beautiful or even poignant. In our quest for meaning the opportunity to add something of value is a rewarding possibility that makes drawing and painting an exciting endeavor."
- Dale O. Roberts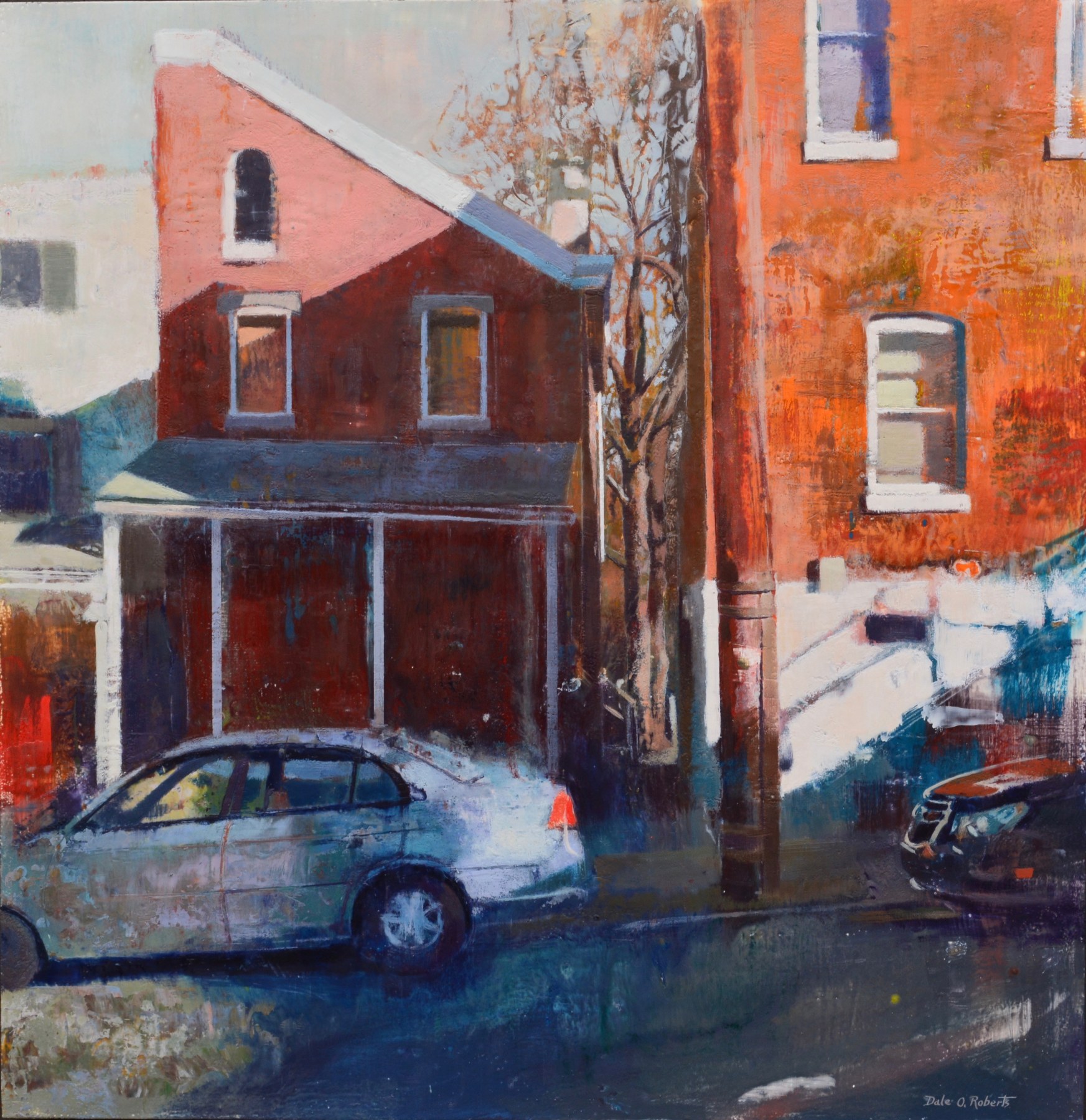 True, classic encaustic, the procedure dating from Roman times, is the vehicle I currently use to carry out my investigations in paint. The work is done on a glue prepared gesso panel, using paints consisting of beeswax, damar crystals, and dry pigments. Paint is applied hot and manipulated in any variety of methods. The final image is subjected to a heat treatment of the entire surface, known as "burning-in". This final process, essential to the true ancient method, causes the layers to fuse into a stable, inert paint film. Finished artwork needs no special care but can be polished periodically to remove dust and bring up a luster.
Over the past nearly forty years, I have experimented with various paint formulations and methods of application. The thermoplastic nature of the paint, and translucence of the medium are two of the rare, intrinsic qualities which I find fascinating. Given the variables of pigment composition, they will often exhibit spontaneous effects, unattainable with any other medium. The paint has a very physical nature, capable of an exciting range of qualities and possibilities. The practice of encaustic has become an extension of my own vision, to the point where technique and aesthetic have fused like the paintings themselves.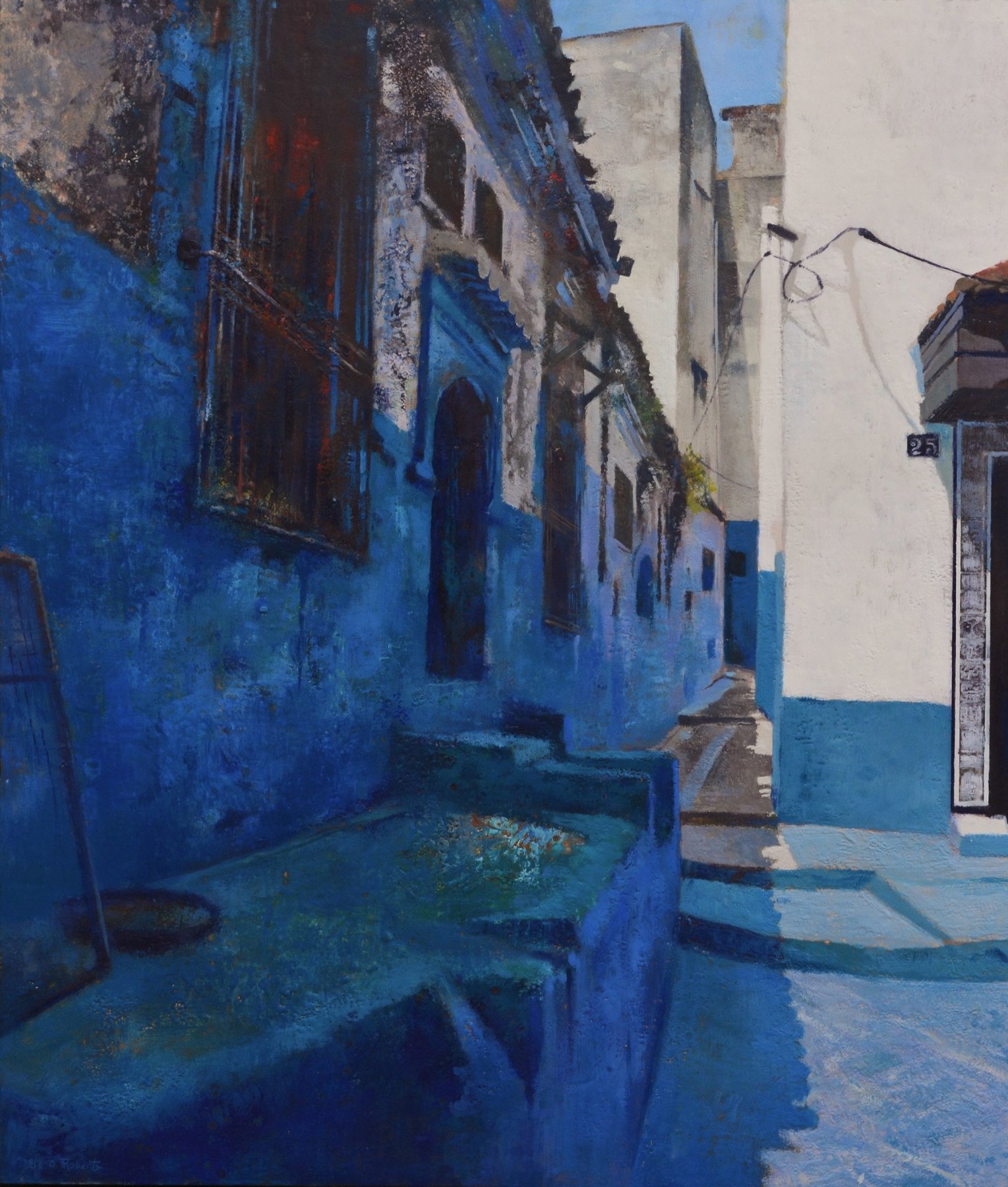 The materials and method of true encaustic require studio preparation, making studies, notes and drawings a necessity. The remote nature of the process, subject to its own challenges, allows for internal changes and reactions to the observable world. Working from studies as opposed to painting directly from life has made me something of an "Indirect" painter, however that limitation has cultivated an ability to look past the obvious, allowing a kind of distillation to occur.
In preparation for these works, I also carry out studies in watercolor, pastel and various drawing media. Metalpoint drawing has long been of interest to me as almost the anthesis of the broader medium of encaustic. Fine metal wire held in mechanical lead pens leaves a deposit on a specially prepared ground, gradually acquiring a patina as the drawing matures. For all of its challenges, the singular beauty of a Metalpoint drawing connects us to the marvelous works of the masters, with a thin line of metal wire stretching across the ages.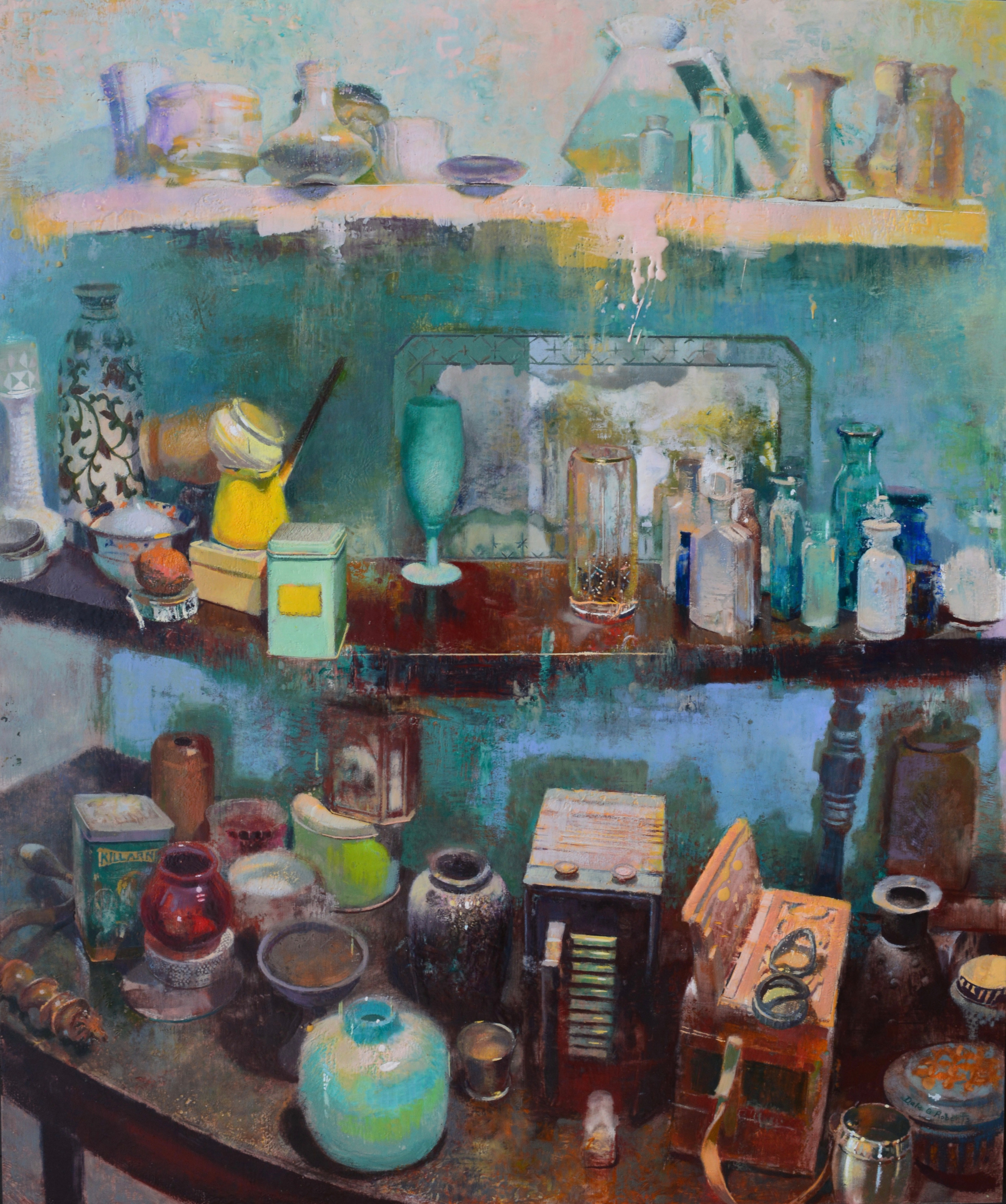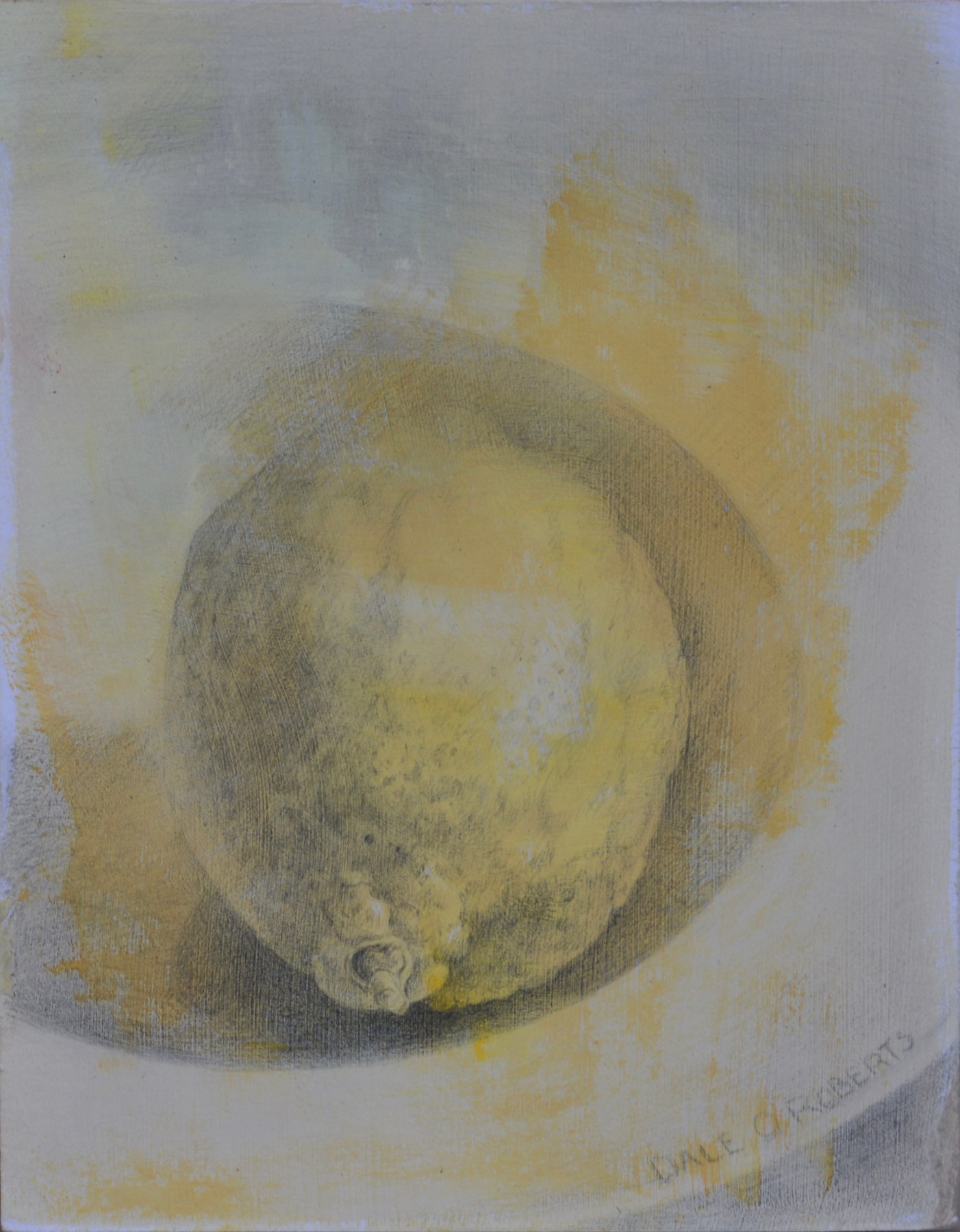 Silverpoint And Metalpoint Drawing
Silverpoint and Metalpoint drawing date back to pre-Renaissance times and have been practiced throughout the centuries by artists from Leonardo and Michelangelo up to the present day. A metal wire is placed in a stylus (often a mechanical lead holder) and when drawn across a specially prepared surface will leave a deposit of that metal behind. The unique properties of each type of metal used will determine the look of the final "mature" drawing, with different metals tarnishing (or not) to specific patinas. Silver turns a warm color, copper a greenish tone and so on.
Drawings are gradually and painstakingly built up over the process with a limited range of pressure. Darks are achieved with multiple layers of hatching and mark making. Altering a drawing by erasing is generally difficult to do.
When asked why not duplicate the color range with much easier methods such as colored pencil, saving all that time and frustration I reply; "True, there are easier methods of securing an image that might look almost the same, but that thin silver wire connects me through history to the whispered poetry of the masters." Isn't the pursuit of the beautiful and unique one of the aspirations of fine art? Looking for the easy way rarely produces anything of lasting impact.