"I feel as though cloth and paint are one in the same. When I stroll down Fabric Row and browse some of the boutiques, I feel as though I am in an art supply store, studying every shade of paint. But with fabric, I can glide my hands across the woven material; I can stretch the surface to pull the inner threads; I can obtain a visceral experience through touch. Fabric often has a way of transforming right before my eyes - from the way light kisses it, a hand swipes across it, or a pull across a surface tightens it. It's these physical experiences with the material that often spark an emotion, memory, or image in my work."
- Kate McCammon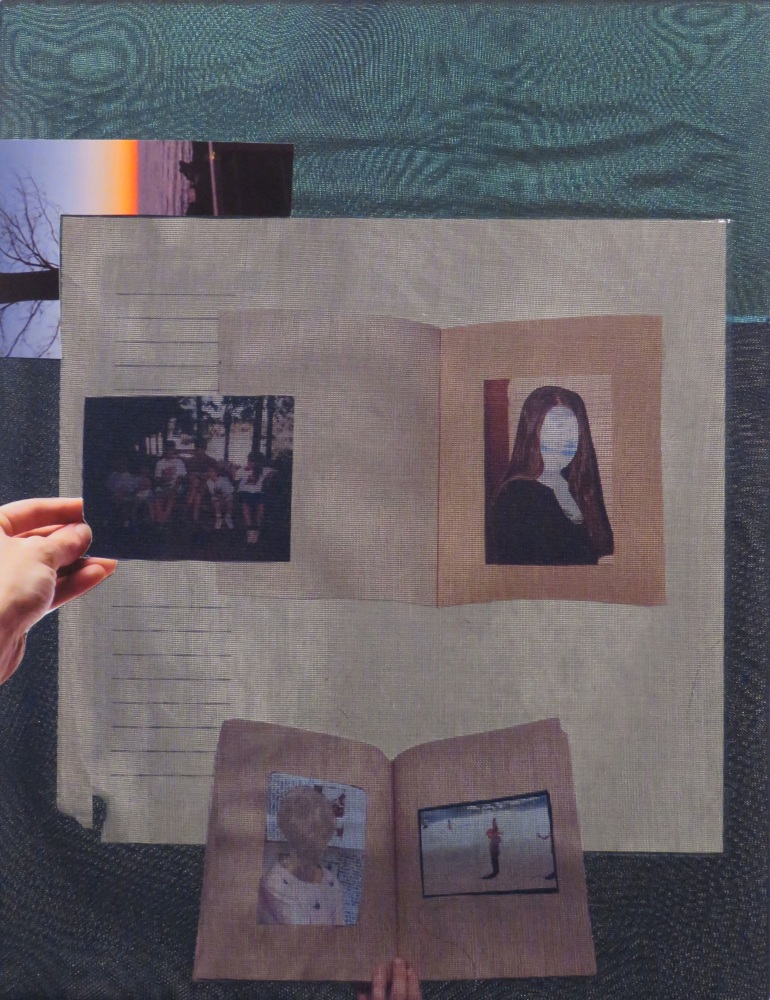 35 Garden Circle was a house next to a field. It had a rusty red door and a lamppost out front. In the summer, fireflies rose from its yard and stars glimmered over its roof. Dishes gently clanged through its open windows, mixing with the dribbling of basketballs on pavement. Someone passing by might glimpse its wallpaper, the words "Home Sweet Home" encircled with hearts and lined with the alphabet.
Translated through fabric, photographs, and found materials, my work represents memories of home and those who resided in it, not as they really were but as a photo here and there, a scrap of fabric with an imprint or two, or a dream that escapes recollection. Some memories are bright and plushy like velvet, slick and elusive like silk, others delicate like chiffon. As each layer falls upon the other, the mind fills in the blanks to create a picture that is sometimes clear but sometimes faded until the memory seems more like a veil stitched together from scraps than a record of events, people, or place written in stone.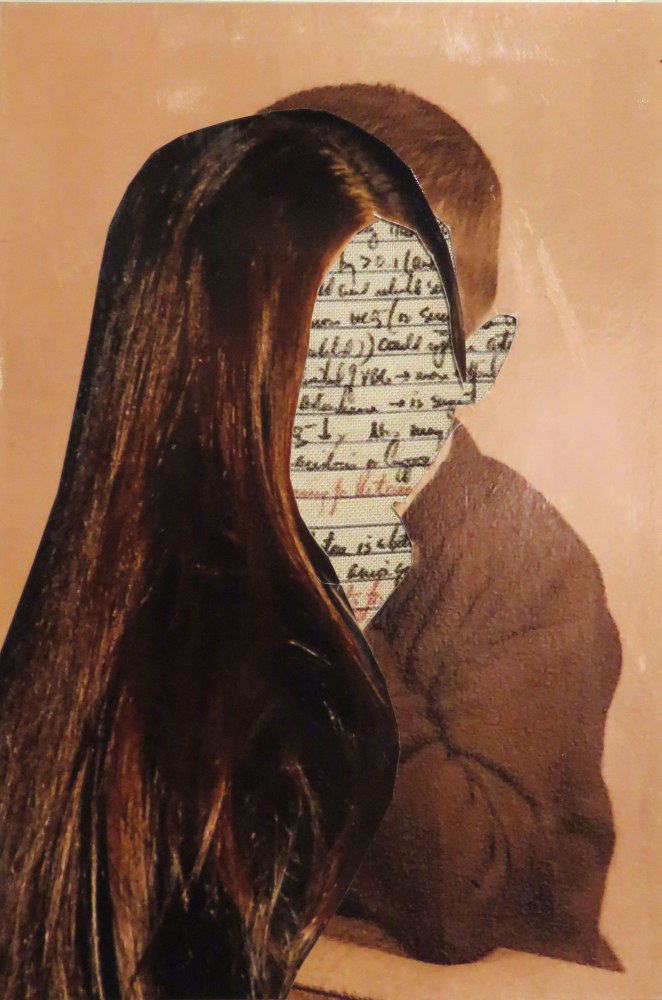 Born in the small town of Bridgeport, West Virginia and raised by two busy doctors in a family of three older siblings, a twin brother, and five cats, Kate McCammon learned early on that she had a knack for creating, a passion for art, and an endless stack of sketchbooks to prove it. She took her passion beyond her rural state and went on to earn her BFA in Painting from the Maryland Institute College of Art (MICA) in Baltimore in 2012 and MFA in Studio Art from the Pennsylvania Academy of the Fine Arts (PAFA) in Philadelphia in 2016. In between and after her educational pursuits, she has been awarded a number of residencies, including the Starry Night Residency Program in Truth or Consequences, New Mexico; the Scuola Internazionale di Grafica in Venice, Italy; and the Vermont Studio Center in Johnson, Vermont. Upon earning her Master's degree, she has been included in a number of group exhibitions including shows at First Street Gallery in New York City, NY; PAFA's Alumni Gallery in Philadelphia, PA; and at The Art Trust in West Chester, PA; among others. In 2020 and 2021 she had solo exhibitions at AUTOMAT Gallery in Philadelphia and at Curio. Gallery & Creative Supply in Lancaster, PA.
Currently living and working in Philadelphia, she works as PAFA's Academic Coordinator while maintaining her studio practice. With a rooted painter's mentality, she is currently working on a body of work that hits close to home—a series of fabric paintings of familial narratives, landscapes, and portraits inspired by old photographs, albums, and journals.
"The Journal Portraits series is inspired by my dad's medical school journals and by my art school journals. When my dad passed away, I inherited his journals. I flipped through the dog-eared pages filled with cryptic writing and anatomical diagrams, slanted by his left hand. How many drawings had I scribbled in the margins of my own journals I kept while studying art? How many thoughts did I examine between each line? And how many lines did I cross out? The similarities had nowhere to hide.
_
With Journal Portraits I connect the two experiences in context with the lives that surrounded them, as captured in photographs, the written word, and translucent fabric. The way we document ourselves can be as fragile and varied as the lives we live, but even so the markings of this documentation take on a material form in our memory that is as detailed as it is iridescent."
- Kate McCammon