"Images and their attendant associations are constantly slipping, and this 'slippage' can keep the image flexible enough to accommodate an endless range of readings….making sense out of non-sense that slips back into nonsense and making flippy-floppy, and 'looking good' doing it."
-Michael Gallagher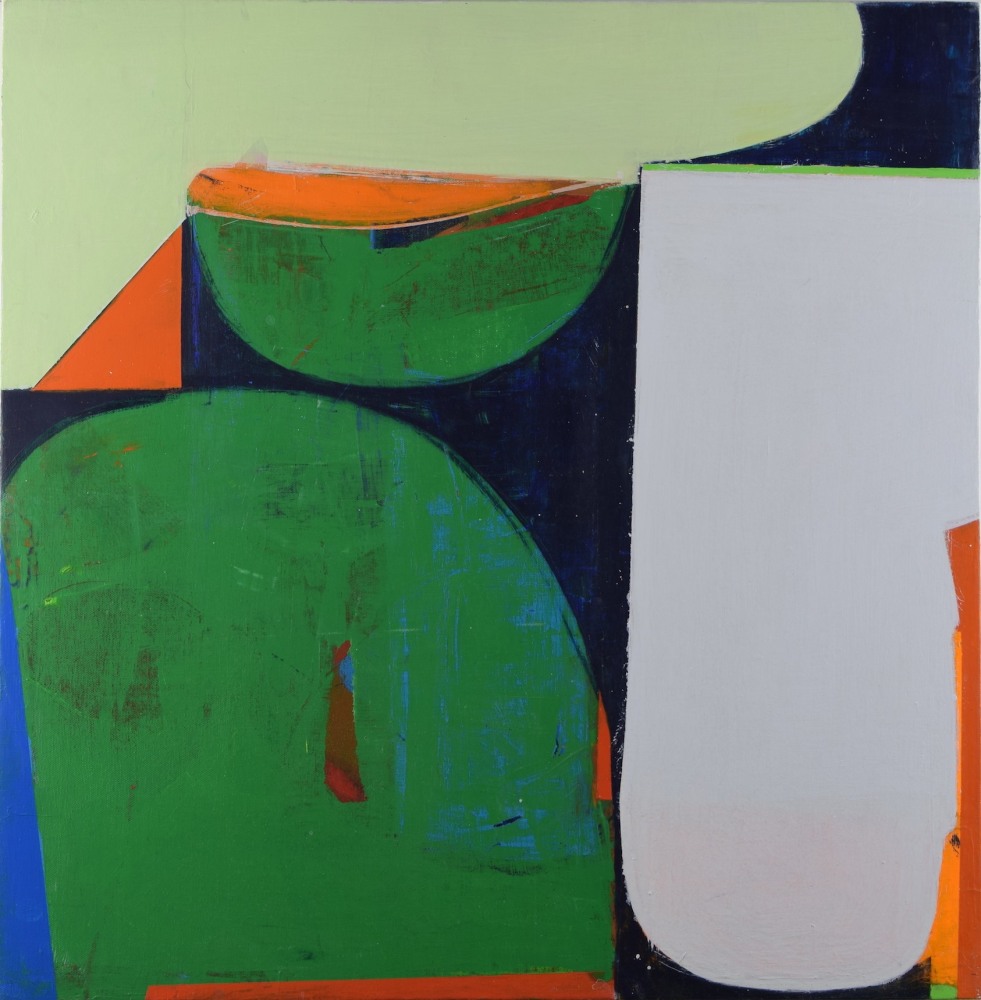 In a review of a 2016 exhibit of Michael Gallagher's paintings, critic Stan Mir wrote, "Gallagher's new work…deliberately tests the supposed line between abstraction and figuration." Gallagher himself says of his paintings, "Images and their attendant associations are constantly slipping, and this 'slippage' can keep the image flexible enough to accommodate an endless range of readings….making sense out of non-sense that slips back into nonsense and making flippy-floppy, and 'looking good' doing it." Even the titles lend a degree of specificity to the images without completely shunting them into a single narrow read.
Gallagher's evolution has led him to a career where he has explored both representation and abstraction; embracing an equilibrium that is uniquely his. His abstract paintings include "varying degrees of 'represented' forms and genres…tabletop still life motifs, which include flowers, birds, and fruit in an interior setting…interior settings with windows, which can double as paintings and can also provide a portal to the outside world….Finally, figurative elements (that) are beginning to exert a presence…"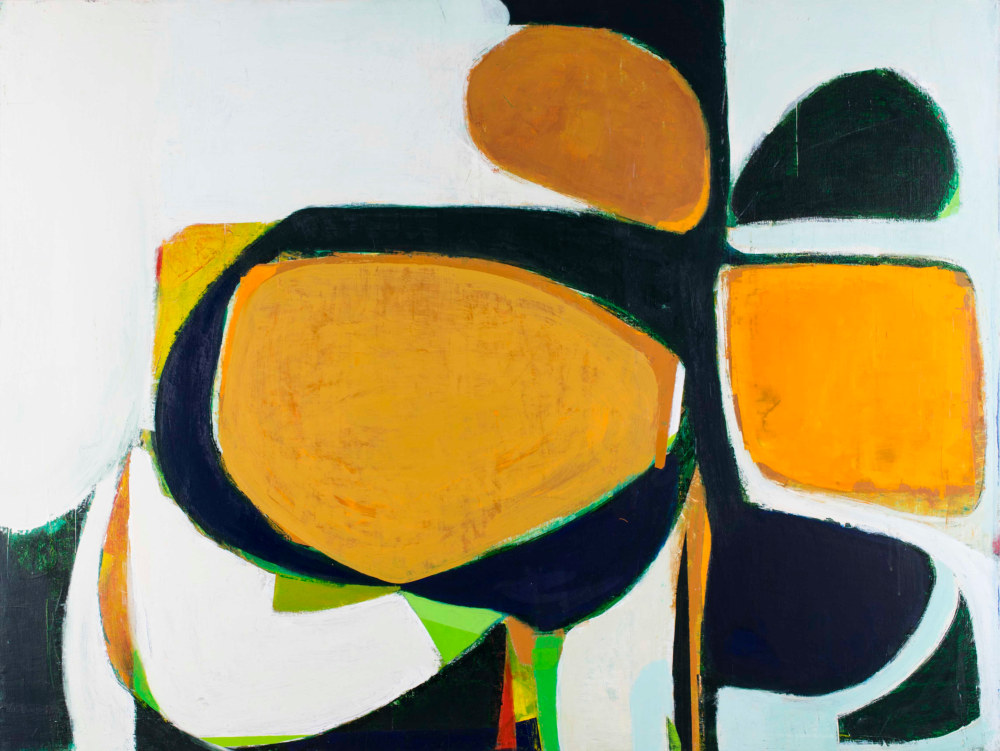 Michael Gallagher is a painter whose work moves freely between abstraction and representation.
His works are in a number of public and corporate collections including Aronson and Partners, Philadelphia Pa, Delotte and Touche, New York, NY, PepsiCo, New York, NY, MasterCard, New York, NY, the Wilmington Trust, Time Warner, Legg Mason, The Franklin Mint, the Pennsylvania Academy of the Fine Arts and the Woodmere Museum of Art.
He studied at the Pennsylvania Academy of the Fine Arts where he is currently a Professor and a six -time recipient of the Excellence in Teaching Award.