"My paintings can be viewed as an offering to my female deities, or as a vision divinely granted."
- Sterling Shaw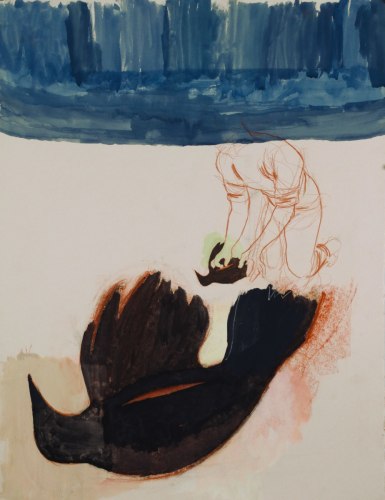 I grew up in a very religious household steeped in Christian patriarchy. However, my early life was overflowing with wonderful, strong women. Women are the 'heroes' in my life: my support, my teachers, my wise counselors, my advocates. This juxtaposition against the backdrop of a patriarchal church and society, made me yearn to create my own matriarchal mythology.
The women in my paintings are deities - major, minor, lesser, semi and demi, similar to the gods of ancient Greece. The divine figures of my paintings usually have their faces covered, as a viewer may only be permitted to see her with her permission.
I paint women exclusively (though I occasionally make an appearance), working from a model and inserting an atmosphere to support the figure, drawing inspiration from collage. My paintings can be viewed as an offering to my female deities, or as a vision divinely granted. I intend my paintings to be an exploration of what happens when patriarchal imagery is replaced with matriarchal figures.
"My images come from stream of consciousness drawing. I work first in charcoal, which is where each deity is born and takes it first identity before being developed into a painting.Though I technically create these deities, I prefer to think of them as being revealed to me, and I am a subject paying homage."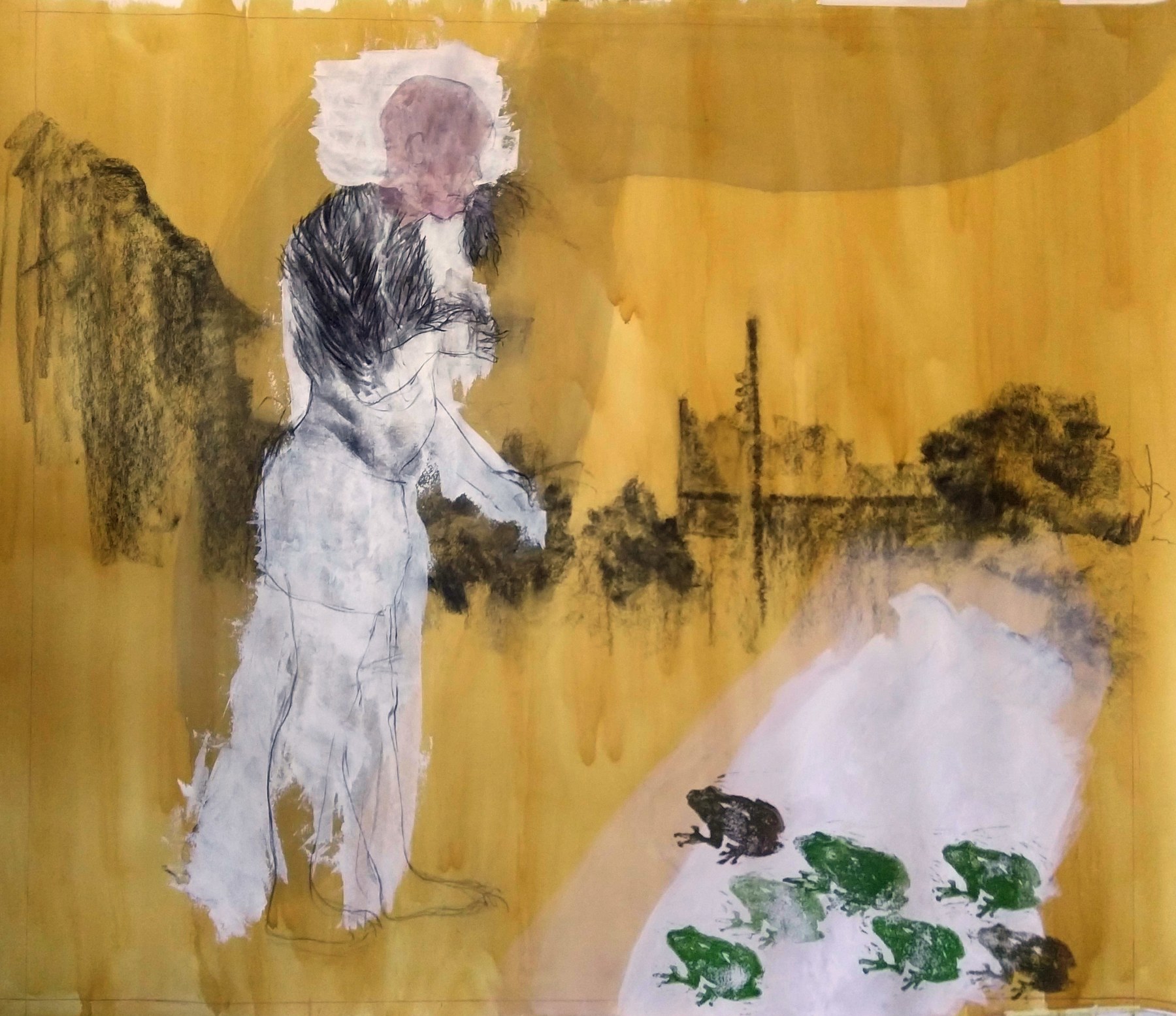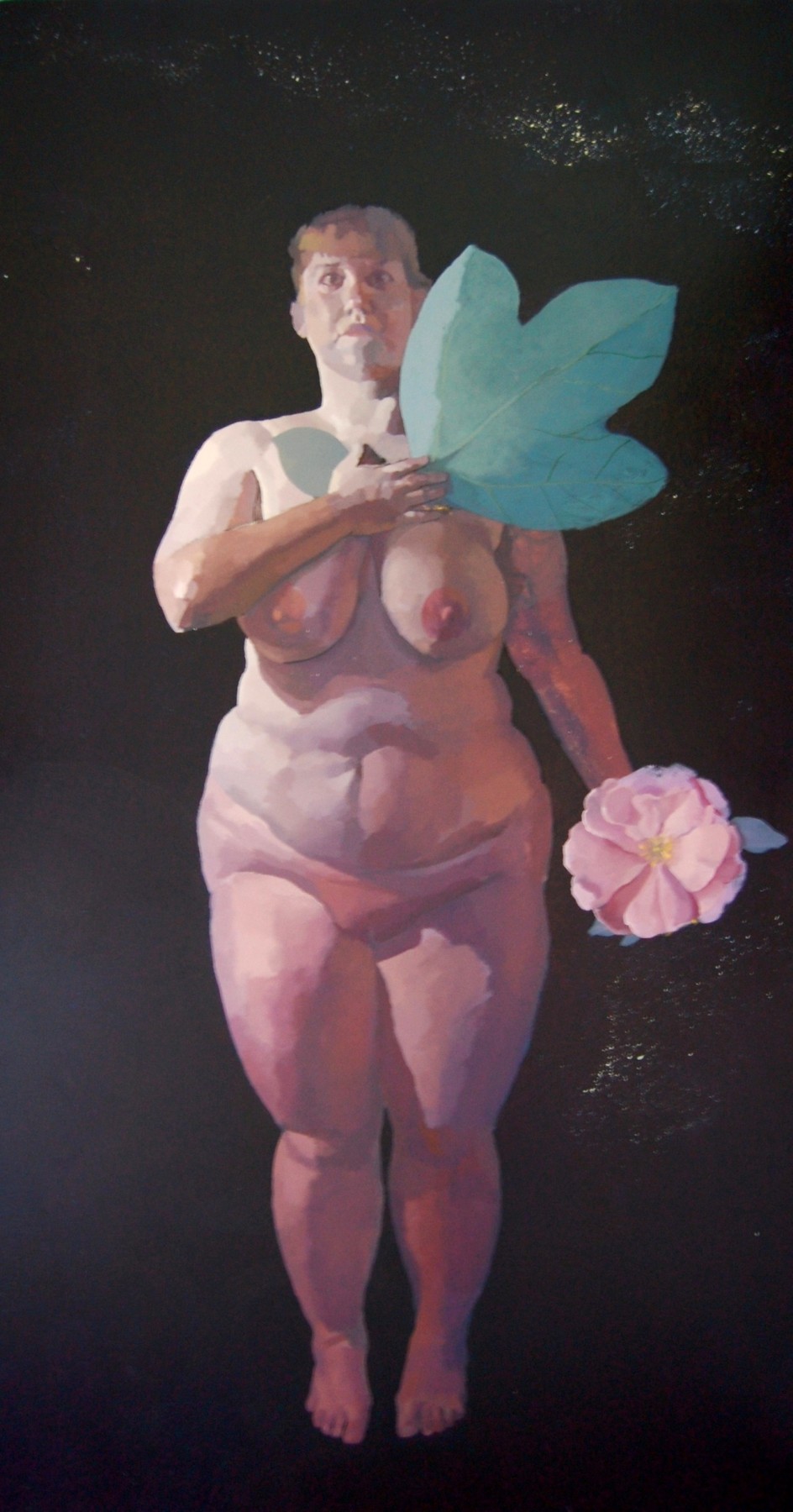 Sterling Shaw is a product of Philadelphia's public school system. He received his certificate from the Pennsylvania Academy of The Fine Arts in 2004 and MFA in 2020. His work has been exhibited at The Painting Center New York, The Woodmere Art Museum, Delaware Center For Contemporary Art, Rosenfeld Gallery, The Main Line Art Center, Seraphin Gallery, Artists House Gallery and Gross McCleaf Gallery.
Select prizes include: Woodmere Endowment Fund Memorial Prize 2012, The Betsy Meyer Memorial Prize 2006, William Emlen Cresson Memorial Travel Scholarship 2004. His work belongs to various private and public collections, including the permanent collection of The Woodmere Art Museum, the Fellowship of the Pennsylvania Academy of the Fine Arts, and the Petrucci Family Foundation Collection.
He is currently working from a studio in South Philadelphia.