"I look to infinite possibilities and in infinite directions for inspiration. I once had a studio near an abandoned, graffiti-covered train station. I loved watching the ways the walls evolved; new tags, new colors, different shapes; the styles were always changing: it was never finished."
-Benjamin Passione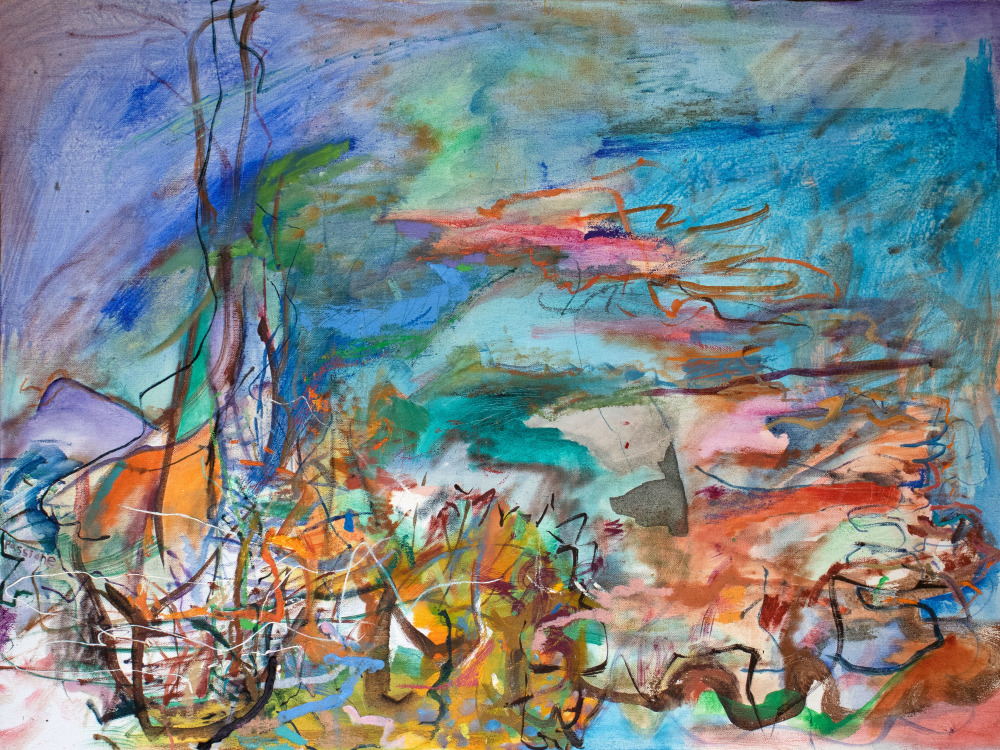 In Improvisations, Benjamin Passione delivers a lively body of abstract oil paintings on canvas. The works are vivid, spatial, and expressive with movement and rhythms that harken back to abstract periods of the early 20th century. Fields of color are partitioned by strokes of line suggesting varying depths of imaginary space. While Passione's titles evoke imagery and narrative, nameable objects are not recognizably depicted within the works; rather the titles offer a fanciful way to embrace the temperament and character of the abstract forms.
In the studio, Passione seeks moments of play and escapism. He feels his practice is an attempt to, "…hold onto ungraspable truth and innocence." While each painted step is executed spontaneously, the works develop slowly over the course of numerous painting sessions, months, and years. At times, large areas are covered in multi-hued washes and occasionally a smaller brush is used to articulate delicate marks and lines.
Passione is inspired by high-browed, technical oil painting traditions and their corresponding artists as much as he is influenced by improvisation, outsider art and graffiti. This duality can be observed through the structured colors and compositions of his work, counterbalanced by chaotic gesturing and impulse. It is within this tension that Passione's work excels.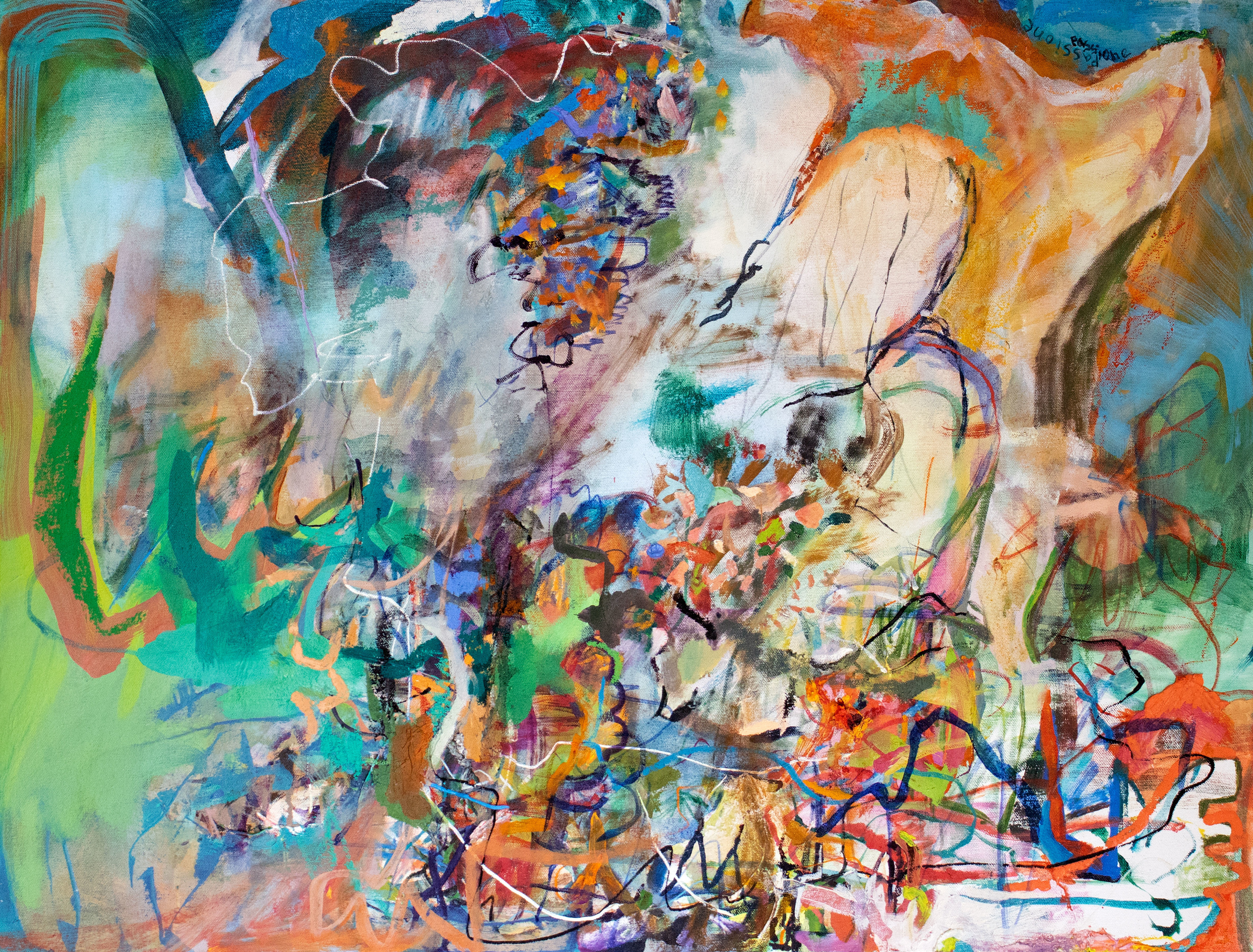 Benjamin Passione was born in Willingboro, NJ in 1987. In youth he was gifted a copy of H. W. Janson's History of Art. It was through History that Passione was introduced to Paul Klee and Wassily Kandinsky's abstraction, imprinting early images of art in Passione's brain and permanently changing his future. Passione attended life drawing classes at the Moore College of Art & Design and then completed the Certificate program at Pennsylvania Academy of the Fine Arts.
Passione lives and works in Philadelphia with his wife, fellow artist Mickayel Thurin, and their son, Maurice.