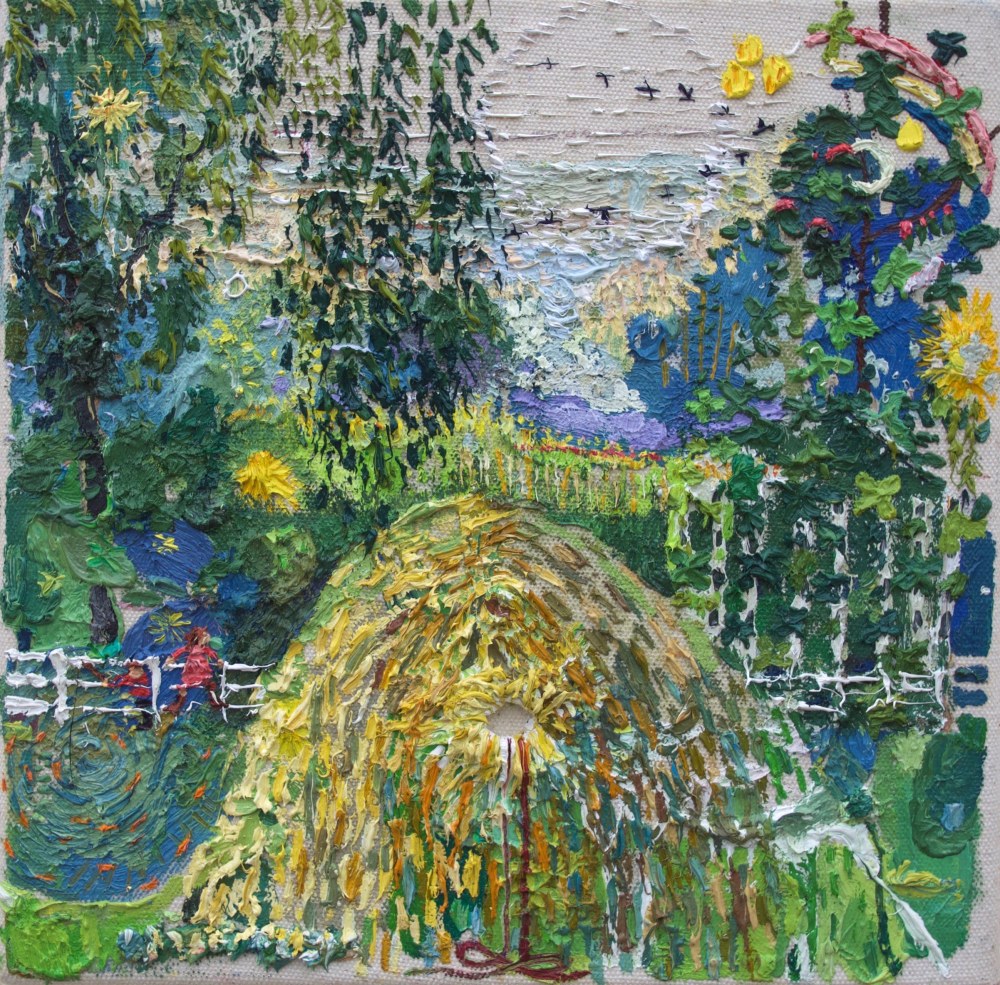 Gross McCleaf Gallery is pleased to present Almanac, a series of oil paintings charting the phases and places of artist Bethann Parker's visual mind.
An almanac records past celestial observations to forecast future environmental conditions. Similarly, Parker delineates her thoughts and emotions through the act of painting which helps her to predict and understand oncoming shifts in her mood. Parker's painted "forecasts" offer sensuous and chromatic windows into her subconscious. It is through the process of looking both forward and backward that Parker's perspectives become charged with tradition and foresight. Her imagery is conjured through memory, dreams, and imagination, and she explores the mind's potential through a combination of both observation and fabrication. Rich in texture, the surfaces act as sculptural sundials, casting shadows and marking time.
Guided by intuition and curiosity, Parker utilizes ruggedly tactile paint to build up layers that depict her conscious and unconscious memories. At times, the paintings are dominated by rich surface-texture, color, and strokes that conceal a nameable subject. Only slowly do the colorful marks reveal objects like figures, animals, beds, and elements of the landscape. The results can be interpreted as domestic and spiritual narratives that reference her experience of rural living.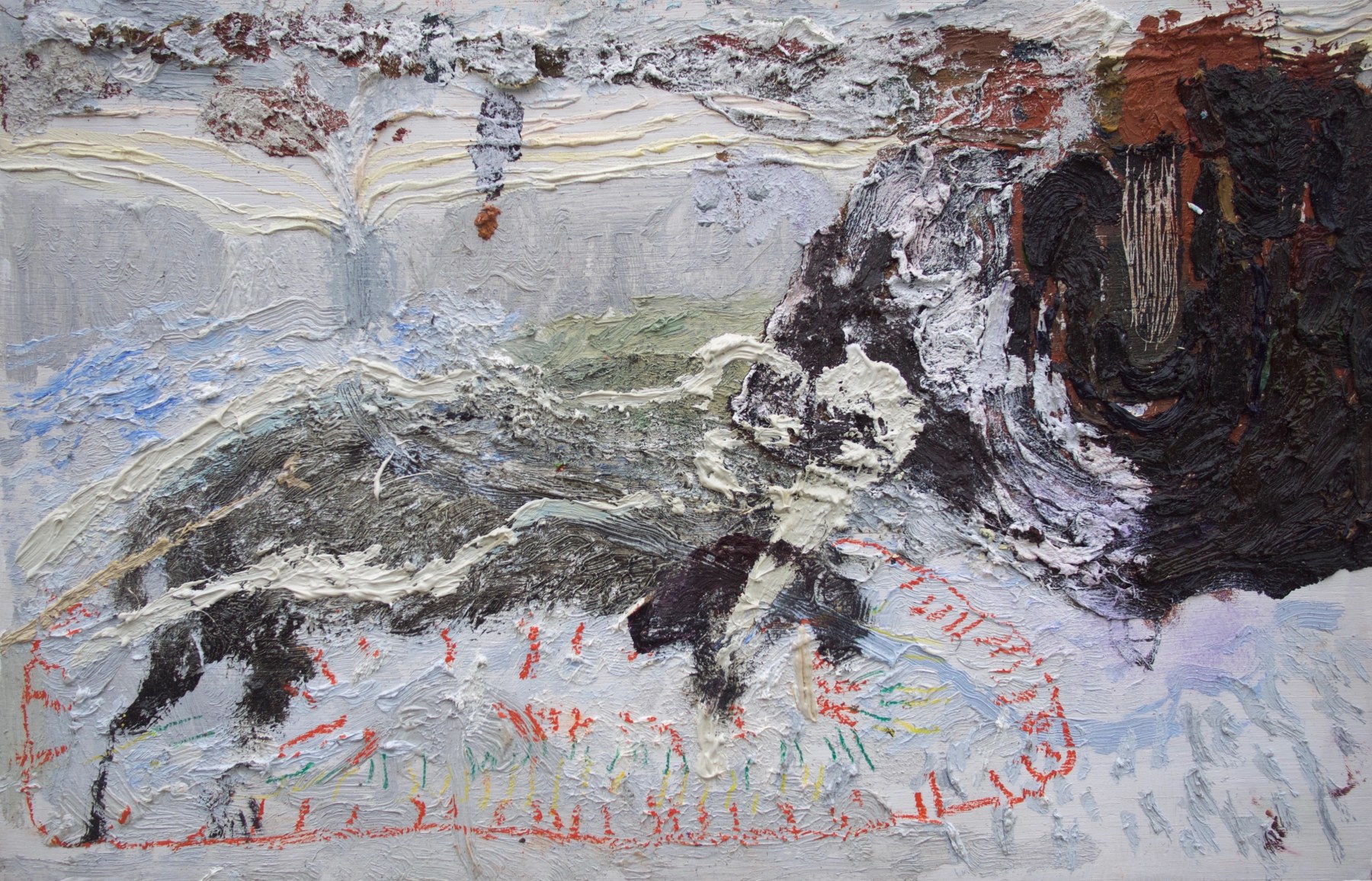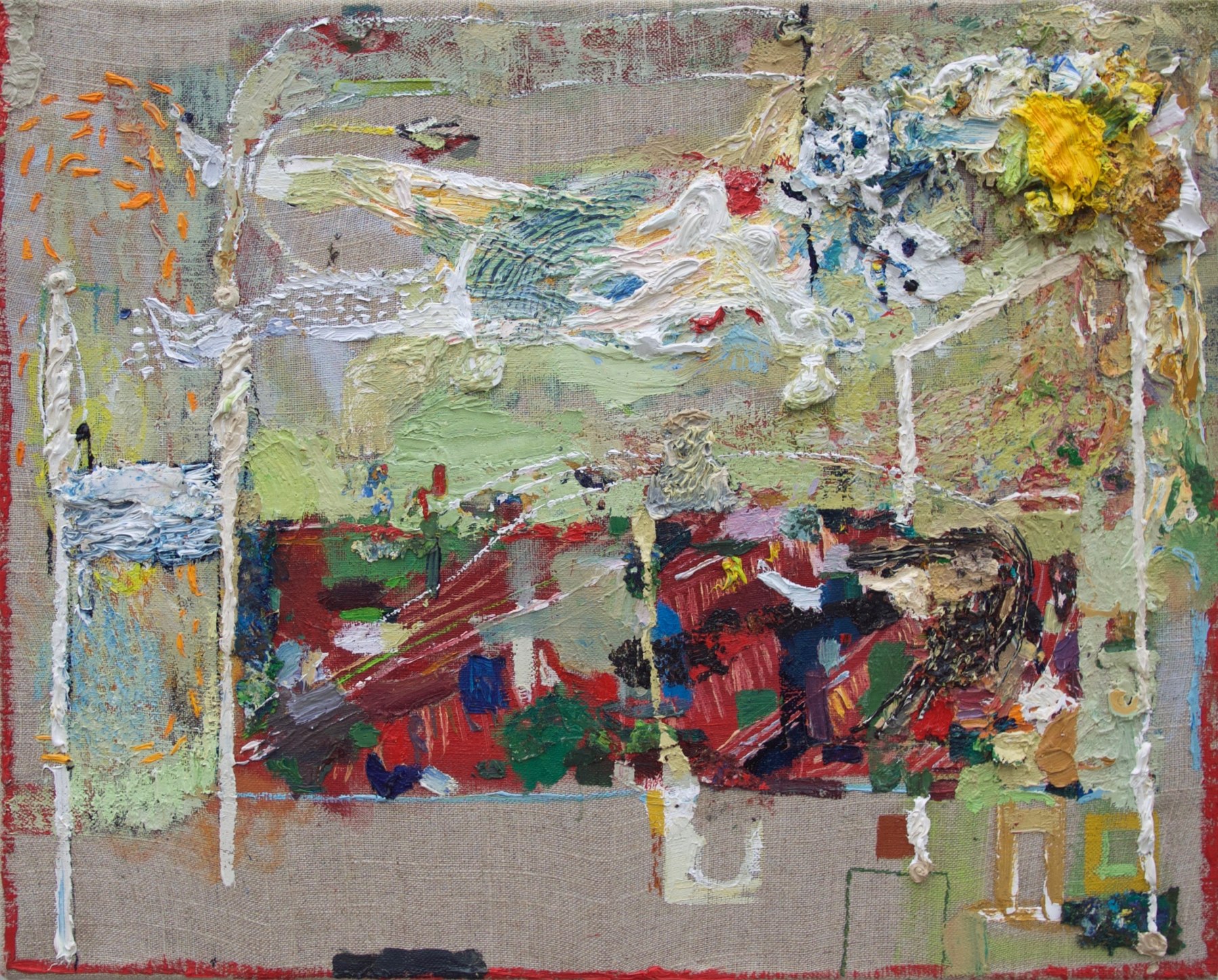 Bethann Parker (b. 1984) runs a homestead in the mountains of northeast Appalachia that is rooted in traditional living. There, she tends a studio practice with interdisciplinary research and material experimentation provided by the land. Parker considers herself a midwife to the myriad forms and formats of her art.
She received a BFA and Certificate of Fine Art from the Pennsylvania Academy of Fine Arts and a Certificate from the Barnes Foundation. She was the recipient of The Fred and Naomi Hazel Art Scholarship, The Richard Von. Hess Travel Scholarship and twice awarded Venture Fund Grant for large project proposals. Her work has been featured in the New York Times and the Voice of America. Almanac is Parker's first solo show at Gross McCleaf Gallery.