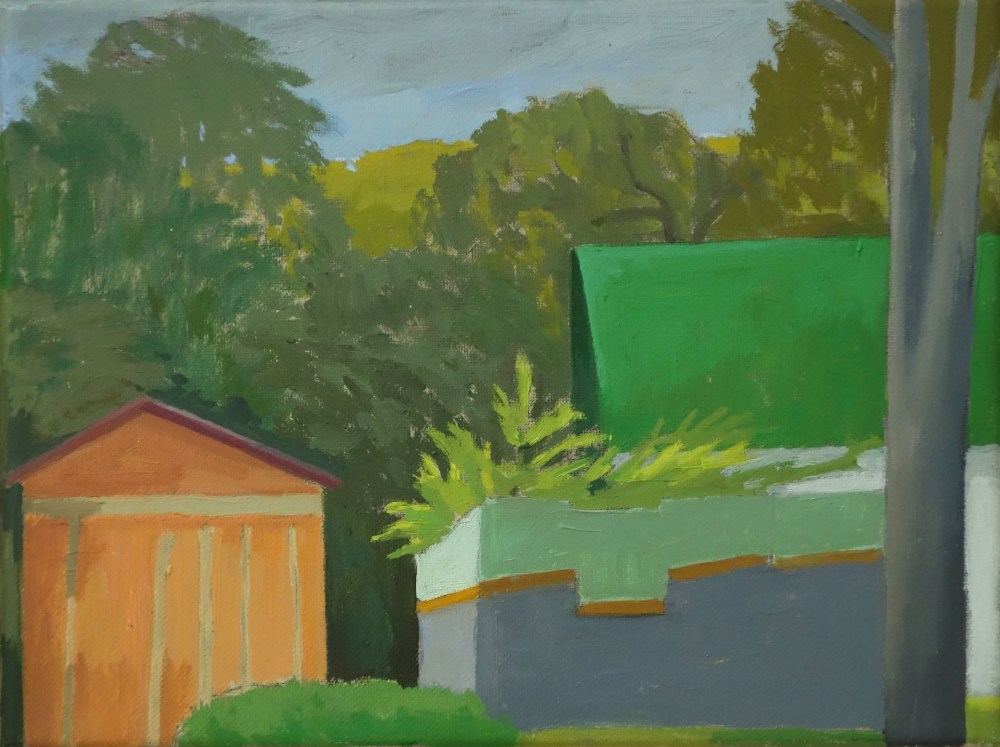 Gross McCleaf Gallery is pleased to host a solo exhibition with gallery artist, Celia Reisman. This selection of new works features Reisman's primary subject matter, the architectural landscape of the suburbs and rural scenes. As the exhibition title suggests, Reisman collects her imagery on the side streets and back roads near her seasonal residences in Philadelphia and Vermont.
As a dedicated formalist, Celia Reisman is a life-long student of both the historical and contemporary conventions of painting. Her works can be described as specific places of nameable objects, as well as a rectangle filled with abstracted arrangements of carefully orchestrated colors and shapes. Each aspect of the composition plays a role in directing movement across the scene as Reisman's intuitive sense of relationships between man-made and natural forms build rich images that unfold full of surprises, humor, and mystery.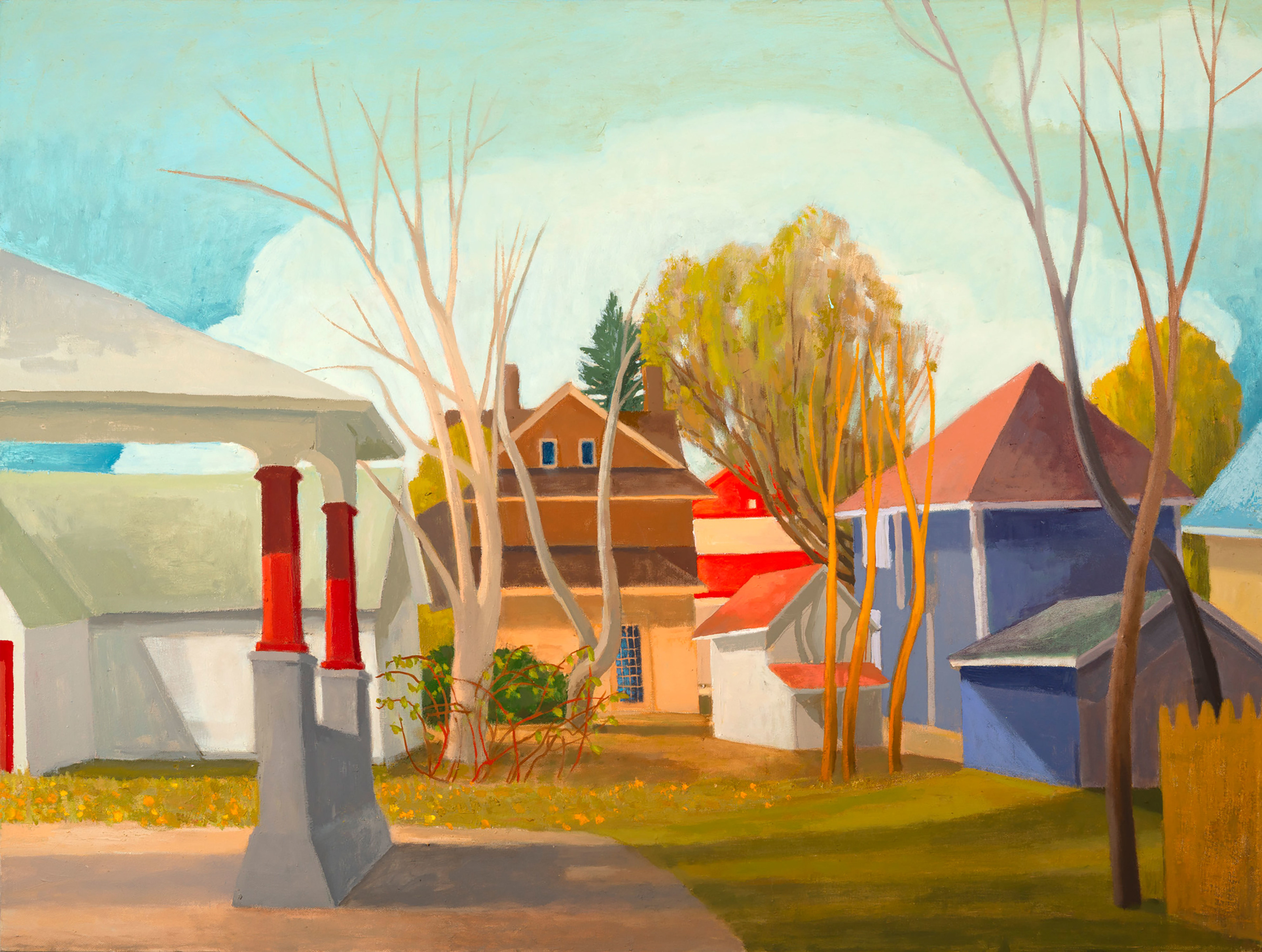 Reisman often uses her car as a roaming studio, documenting small sections of suburban landscapes that engage her interest. Utilizing her drawing skills and employing a surprising use of color and space, the artist works to maintain the special details that originally caught her attention while honoring the entire observable scene. She develops each painting over time, altering and adjusting the geometry and proportions within, to find the right harmony while paying homage to the location.
Thus, a complete painting unfolds, balancing observed documentation with memory and invention in pursuit of a personal interpretation of the everyday world she sees.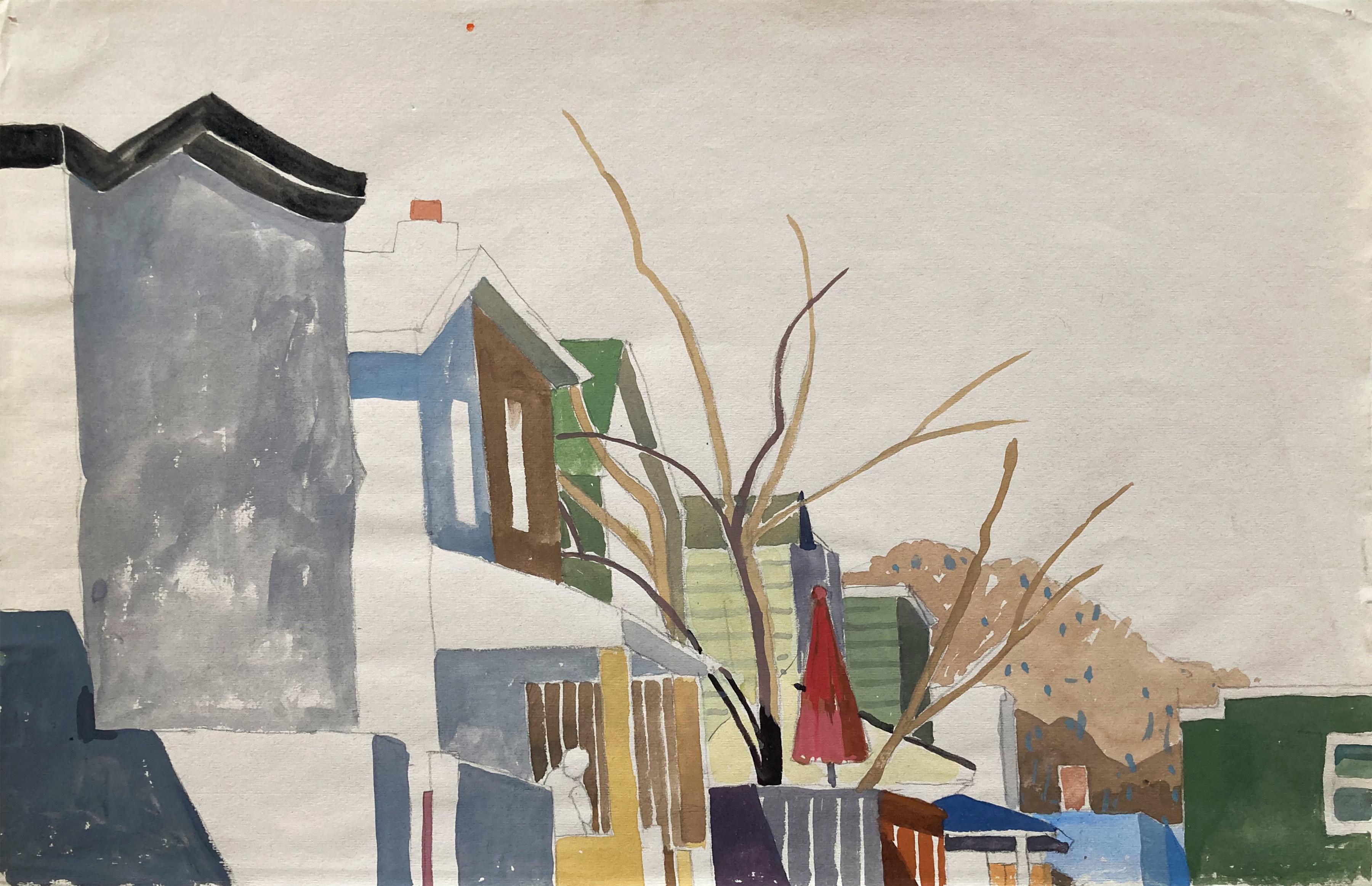 Reisman grew up in Cleveland Heights, Ohio and lives and works in Merion, Pennsylvania and Strafford, Vermont. She received her MFA from Yale University and her BFA from Carnegie Mellon University. She has been represented by Gross McCleaf Gallery in Philadelphia for more than thirty years and is also represented by Paul Thiebaud Gallery in San Francisco.
She has received prestigious awards and opportunities including, a Hassam, Speicher, Betts, and Symons Purchase Prize through the American Academy of Arts and Letters Invitational Exhibition in New York City and a solo survey exhibition at the Michener Museum in Doylestown, Pennsylvania. Reisman has been a Visiting Critic and taught at art departments across the northeastern United States and in Italy.