Claire Kincade chooses familiar and often used household items for inspiration. In Kincade's hands, various bottles, pitchers, cups, and bowls become players on theatrical stage sets. The simplicity of the subject matter lends itself to complex manipulation of the constructed space as Kincade builds unexpected relationships through color patterns, dramatic lighting, and unusual perspectives.
Her paintings are activated by the occasional addition of a plant that casts its intricate shadow, a swatch of fabric, a patterned rug or a decorative wall grate, all of which serve to underscore Kincade's unique preferences, welcoming further curiosity and a closer engagement with her work.
American Art Collector states, "The arrangement of objects in unexpected locations and lighting conditions causes the viewer not only to appreciate the whole but to slowly contemplate them as individual objects and how they relate to the space they occupy." Likewise, Kincade says of her process, "I know these items well, but the painting is never about the individual pieces. When I place them in a new situation, I perceive them differently, and when I add a new object, the dialogue changes. My observation and time spent with the space becomes the primary subject."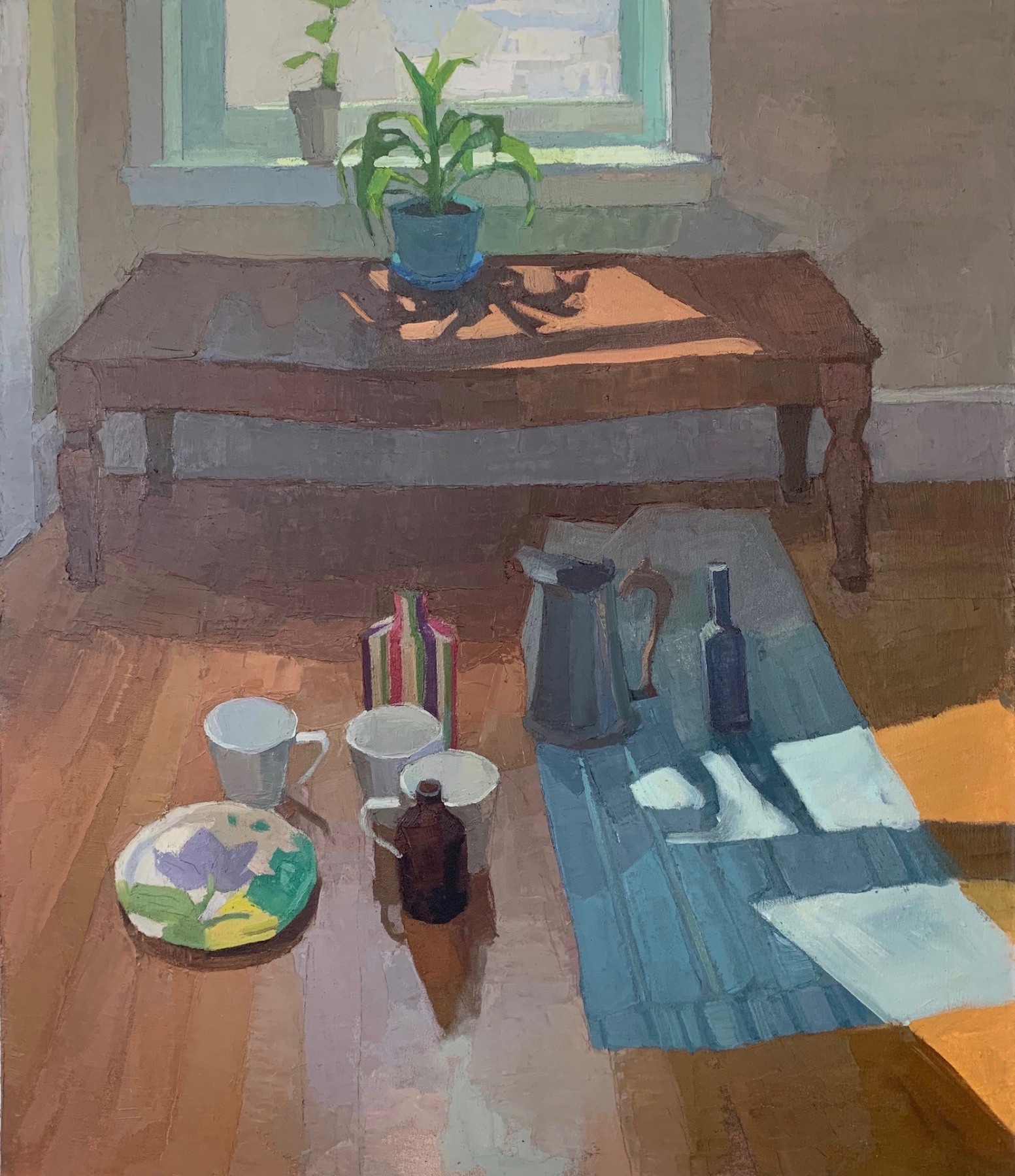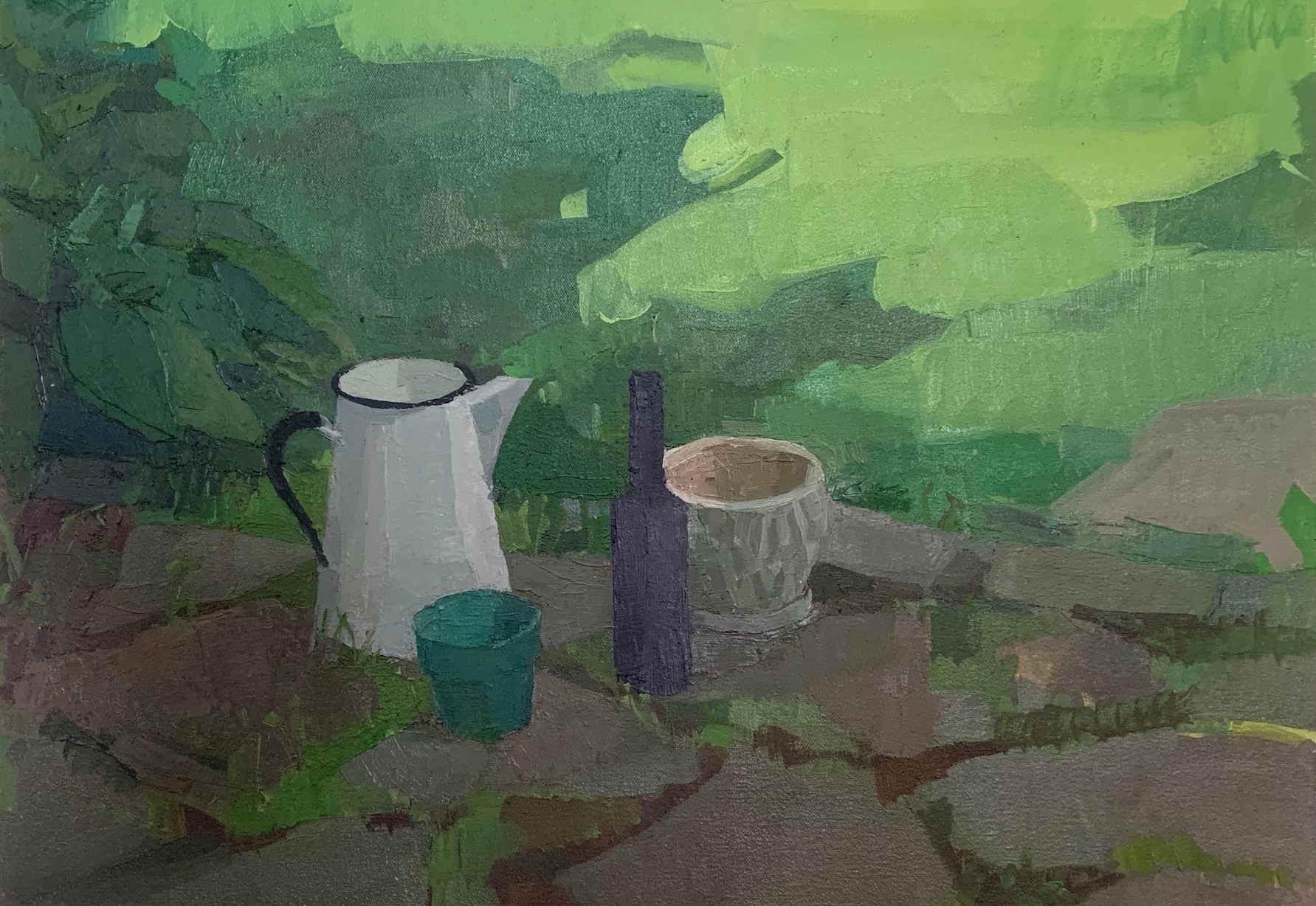 Claire Kincade received her Certificate in painting from the Pennsylvania Academy of the Fine Arts and her BFA from the University of Pennsylvania. This is her second solo exhibit with Gross McCleaf Gallery. The artist lives and works in Philadelphia, PA.