"...these are images of 'home' and 'away' – familiar views from my life, as well as unsettling depictions of burning scenes from across the country."

- Douglas Martenson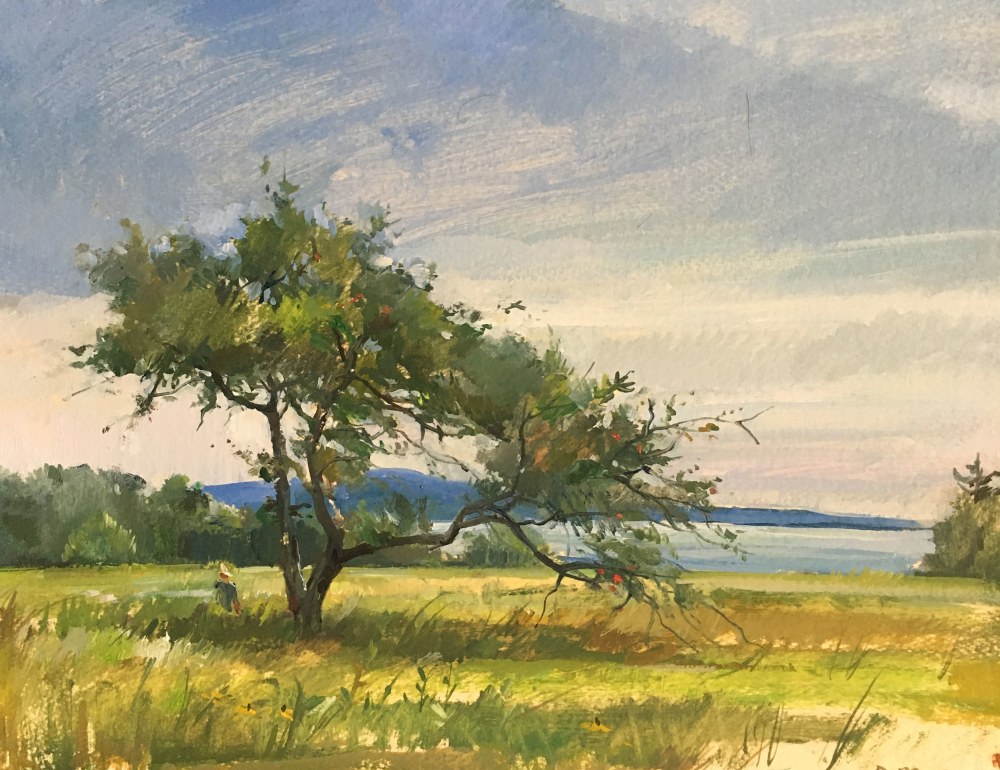 Gross McCleaf Gallery is pleased to present a new selection of small works by gallery artist, Douglas Martenson, in Home & Away. Martenson paints observationally in various locations throughout Maine and Pennsylvania. His new works feature a return to the familiar subject matter of landscape: intimate views of buildings, urban streets, knobby trees, and an exploration of environments under duress.
"Landscape painting has consistently been a vehicle for conceptual ideas. Realist painters, like myself, can often be pigeonholed into a category of simply depicting what can be seen without further thought or concept. While I embrace beauty in my work, it is more than decorative. Utilizing landscape as a means of inquiry, I am exploring new and challenging ideas such as climate change, loss, and a sense of place.
"This collection consists of paintings of the house and property my wife and I rent while in Maine, as well as paintings of Kelly Drive and of the area surrounding my studio in South Philadelphia. Some paintings capture the way light transforms the buildings and changes the landscape, whereas others depict the all-consuming force of wildfires. Like the title of the show reflects, these are images of 'home' and 'away' – familiar views from my life, as well as unsettling depictions of burning scenes from across the country."
- Douglas Martenson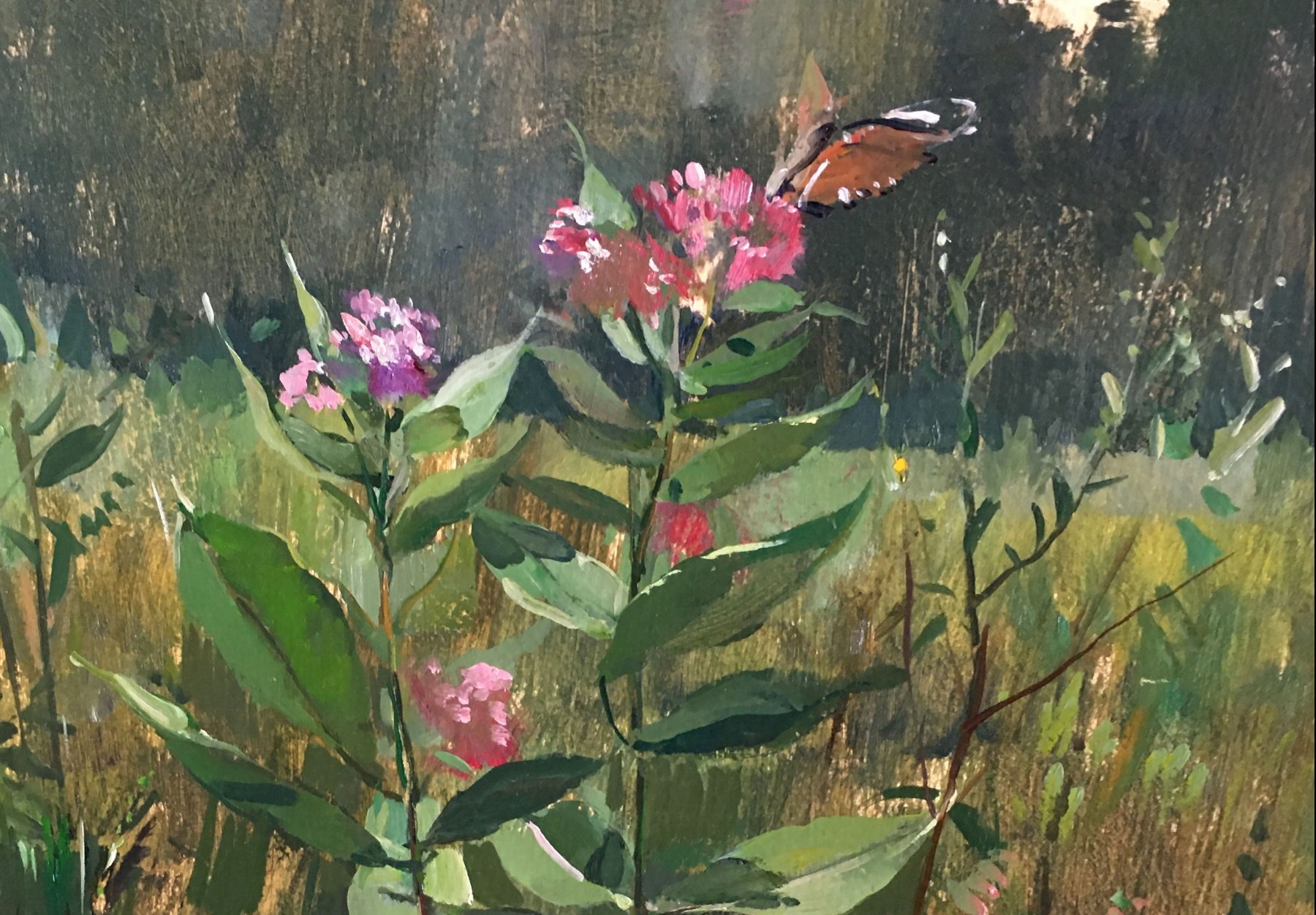 Martenson is also fascinated by what he calls the "artist's eye", meaning the way in which an artist's unique perspective is formed, and how this viewpoint informs their decision-making throughout their practice. Expanding upon this idea, Martenson has curated a companion exhibition to Home & Away that will be on display in the adjacent gallery.
The grouping features an exciting variety of formal approaches with artworks by Christine Lafuente, Heidi Leitzke, Ann Lofquist, Henry Murphy, Nicole Parker, Bethann Parker, and Martha Armstrong. Although the works depict related content, such as land and seascapes, each painting is vastly different in showcasing the singular viewpoint of each maker.
Douglas Martenson is a professor at the Pennsylvania Academy of the Fine Arts and teaches Drawing at the University of Pennsylvania. He has been exhibiting in Philadelphia with Gross McCleaf Gallery for over two decades and has shown his work regionally and nationally throughout the United States.