"I continually return to art history for visual and conceptual stimulation. For me, it is the perfect jumping off point for work in a technique that knows no boundaries."
- Ed Bing Lee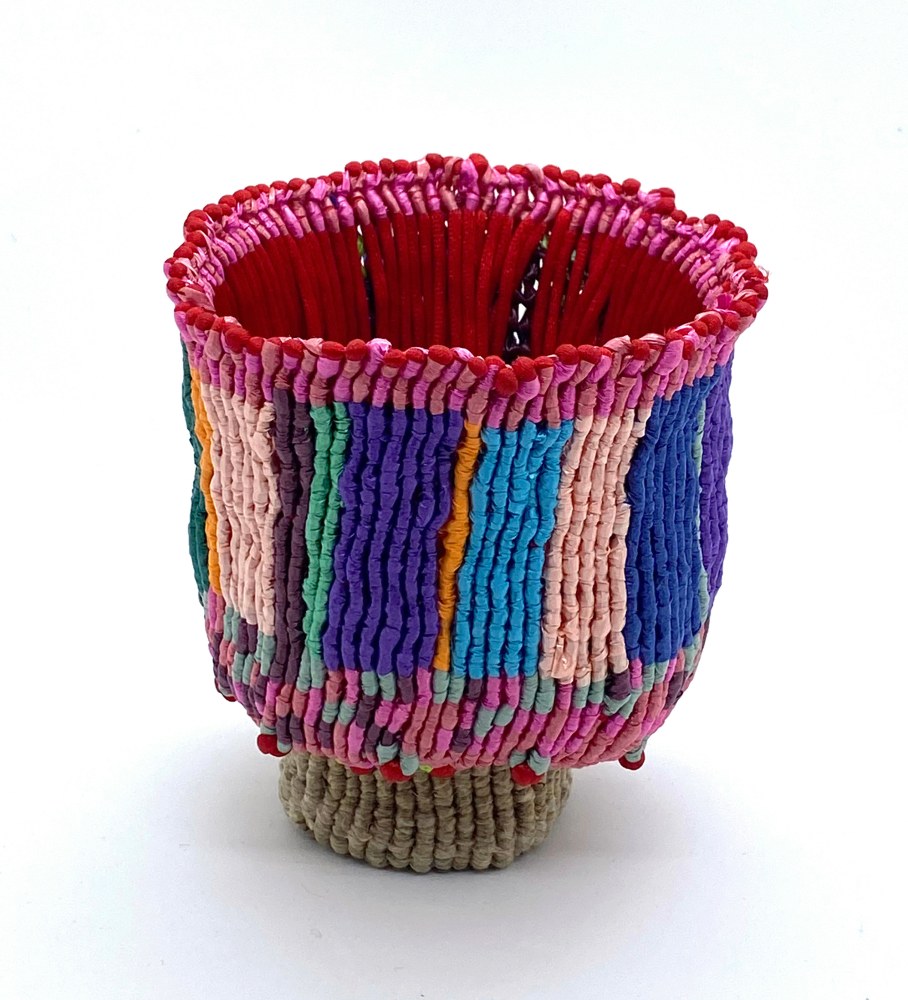 Ed Bing Lee's intricate, knotted sculptures are elegant, humorous, and festive. Gross McCleaf is pleased to exhibit a grouping of work from several series created over the course of the last 17 years.
Some from the "Delectable Series" playfully depict food, while works from the "Chawan" series appear as functional objects, bowls, and cups - chawan literally meaning "tea bowl" in Chinese. While Lee constructs each object in detail, the work immediately presents as soft, threaded sculpture rather than trompe l'oeil or facsimile. Challenging our expectations about the world, the artist plays with textures in ways that are reminiscent of Claes Oldenburg's "soft sculptures".
Drawn by the immediacy of the process and the satisfaction of an art form that is reliant on meticulous handwork, Lee has perfected his painstaking knotting practice over a career spanning more than 40 years. The artist constructs each sculpture out of thousands of tiny knots from various kinds of thread, ribbon, and lacing. To create shapes, Lee alters the tension of the thread, changes the style of knot, or selects a different material. Lee likens the additive nature of his process to the painting style of pointillism, most known through the works of George Seurat who created painted forms through the repetition of small, dot-like brushstrokes.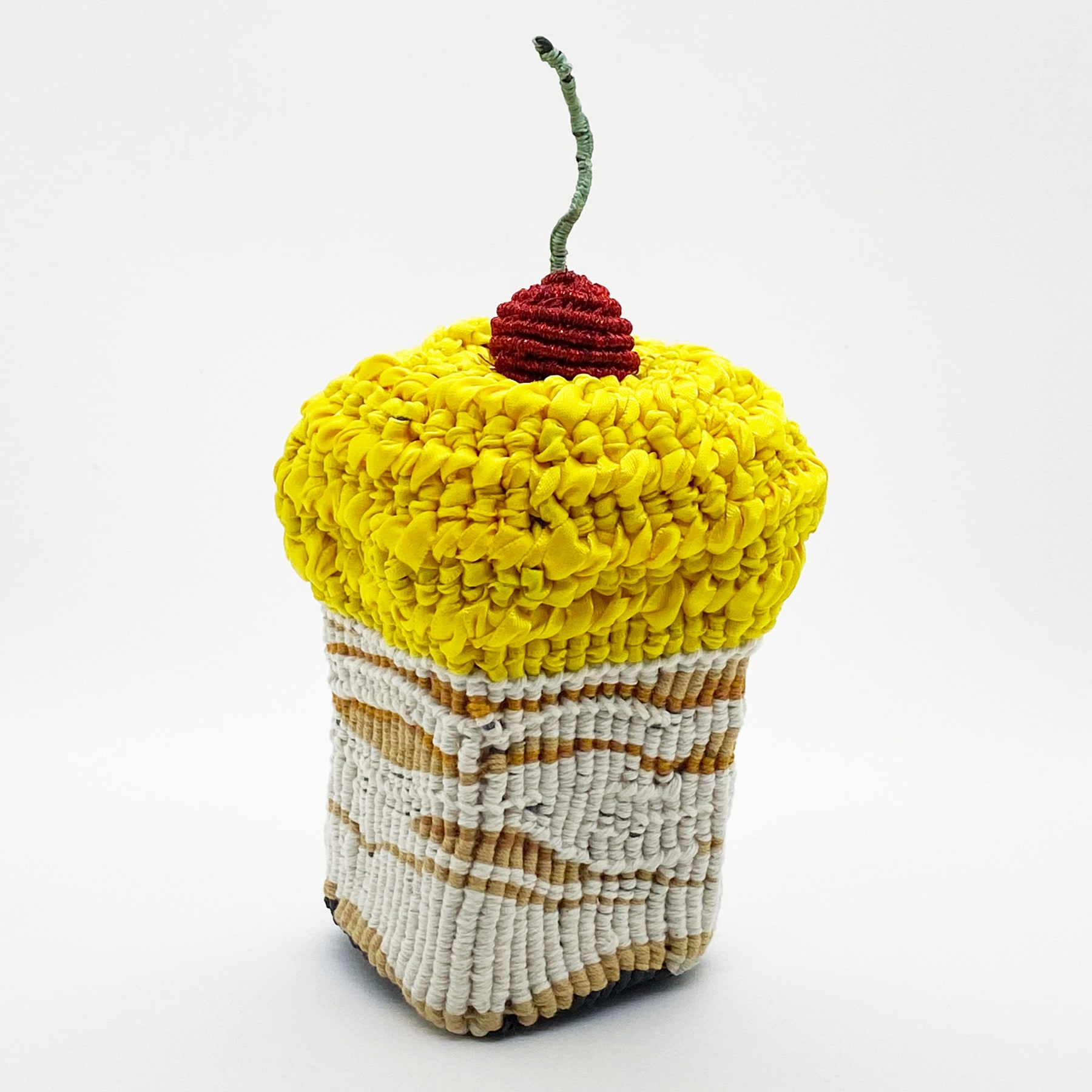 Born in 1933, Ed Bing Lee started his career as a commercial fabric designer in New York and Philadelphia. He later taught at Moore College of Art and Design, University of the Arts, and the Art Institute of Philadelphia.
Lee is the recipient of numerous awards including the Pennsylvania Council on the Arts fellowship, the Farelli Award for Excellence in Fiber, and a Pew Fellowship in Crafts. His work has been exhibited nationally and is included in the Boston Museum of Fine Arts, the Daphne Farago Fiber Arts Collection, and the Franklin Mint in Los Angeles. This is Lee's first solo exhibition with Gross McCleaf Gallery.