Gross McCleaf Gallery is pleased to feature an exhibition of paintings, drawings, and sculptures by James Stewart, influenced by poet Ilya Kaminsky's "Deaf Republic".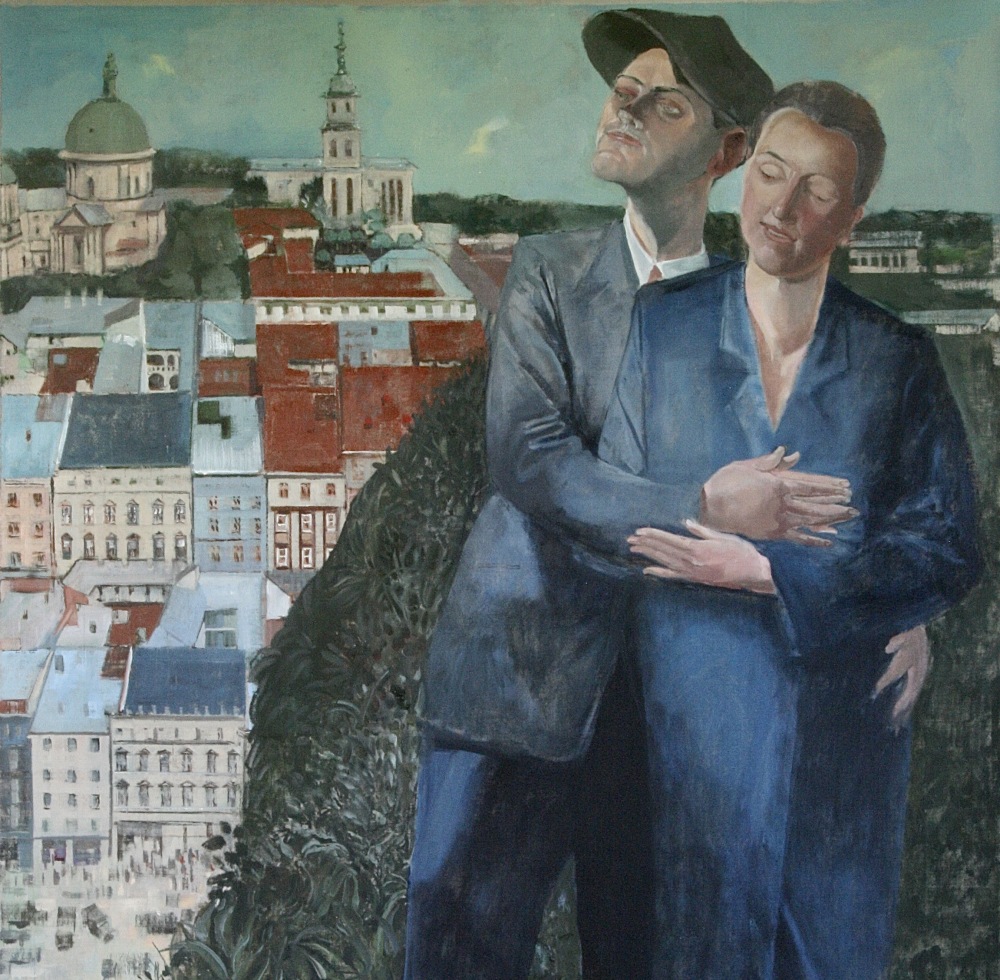 James Stewart is captivated by the human condition in times of major socio-political events. For many years, Stewart painted imagined scenes of cafes and nightlife in Berlin between the World Wars. He considered this to be, "…a turbulent but hopeful time that eventually turned tragic" and painted large groups of people cheerfully unaware of the impending rise of Nazism.
Recently, a friend introduced the artist to poet Ilya Kaminsky, and Stewart was struck by the similarities between their projects. Kaminsky's 2019 work, Deaf Republic, follows the personal lives of characters living in a time of political unrest in an occupied country and details the uncomfortable realities of their behavior given the desperate circumstances.
As a result of Stewart and Kaminsky's fateful encounter, Stewart has reworked and retitled oil paintings to directly reference Deaf Republic and has painted many new scenes that are strongly influenced by Kaminsky's words, stories, and characters. Indeed, like Kaminsky's poetry, Stewart's work now also features detailed and intimate relationships between characters and the difficulties of their surroundings.
A range of human emotions and connections can be found in this exhibition. In "Of Weddings Before The War", a festive group gathers for a celebration to enjoy dancing, refreshments, and music. A ferris wheel can be seen sparkling in the distance. In another painting, "But With Whom Can You Sit In Water", the world stands still for two lovers in a bathtub. The two figures face each other in a tender embrace, their noses nearly touching.
Other works display tensions, uncertainty, and death. In a complex painting titled, "Large Overture", a man glares out of a cafe window toward a laughing child, while a reflection in the window depicts a hanged man and an armed group of soldiers. In the far-left corner of the canvas, the tangled body of a dead child is held by distraught adults. In the background, a shadowy group of men is coordinating in a clandestine effort. Stewart brilliantly depicts a sensitivity and attention to detail that envelopes the viewer within the emotions of the scene. While following this fictional story, one may also find connections that resonate with their own life.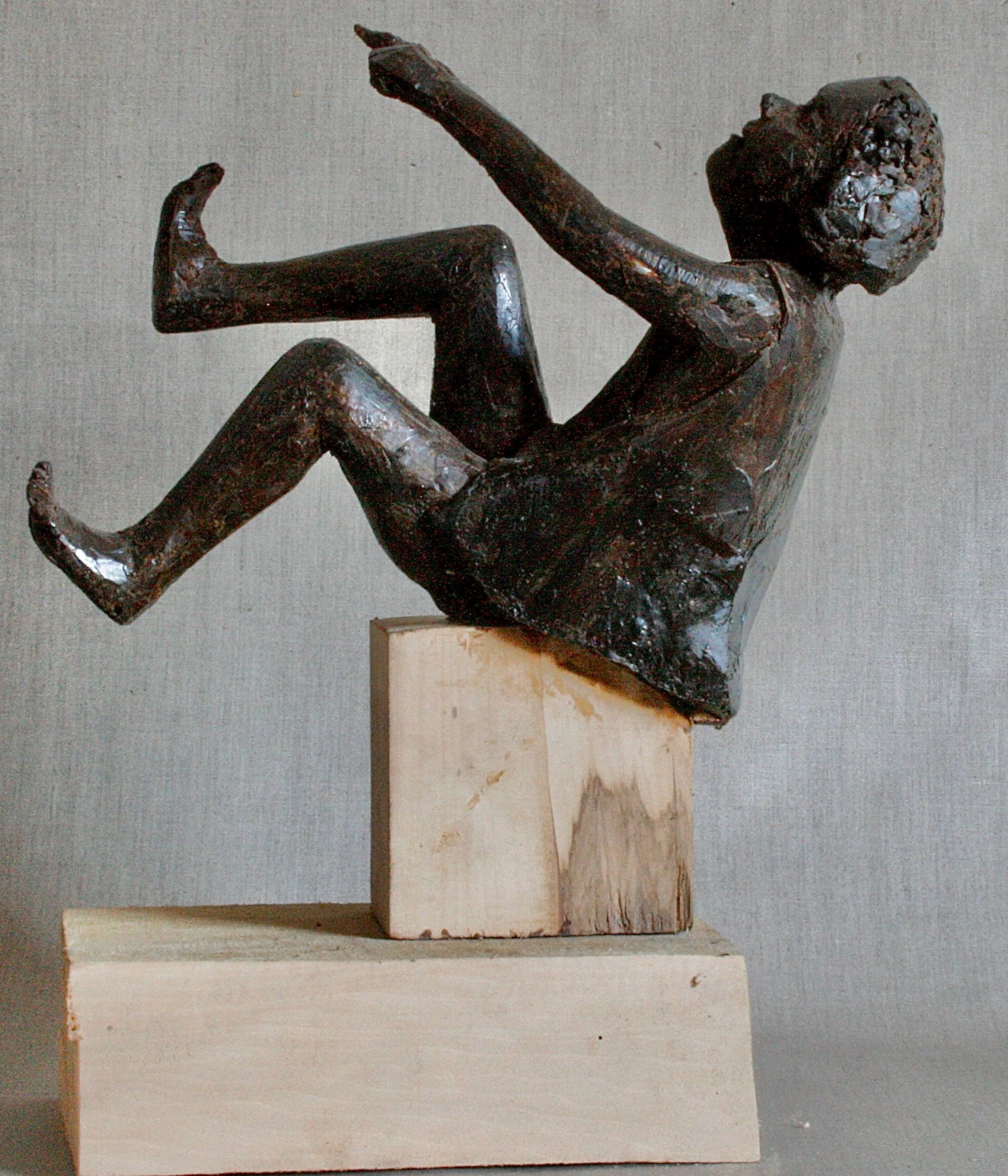 James Stewart has been painting full-time since his graduation from the Pennsylvania Academy of the Fine Arts. Since then, he has had solo exhibitions with Gross McCleaf Gallery in Philadelphia, Gallery 71 in New York City, Hoyt Institute of Fine Art and The List Gallery at Swarthmore College in Pennsylvania, Washington County Museum of Art in Maryland, Carspecken-Scott Gallery in Delaware, and The Butler Museum of American Art in Ohio. His work has also been included in numerous group shows across the Mid-Atlantic region.
Stewart is the recipient of several prestigious awards beginning with PAFA's Cresson European Travel Scholarship in 1992. In 2007 he received a Guggenheim Fellowship for travel and study in Europe. Stewart was awarded the Ballinglen Fellowship in 2009, which allowed him to travel and paint in Ireland and where he has returned many times. The artist lives and works in Western Pennsylvania and has been represented by Gross McCleaf Gallery since 1994.
This exhibition features a selection of works from a larger body that will travel to the Ross Museum at Ohio Wesleyan University this winter.