"Plastic letters on my fridge, Jupiter and Thetis, bananas, Pepsi, Giotto, Soft Scrub, Hearst Castle, a ducky float, a flag, a fridge. Images from my domestic life, from advertising, from The Cannon. Images we scroll and stroll by daily, images we venerate, images we ignore.

"My paintings are locations through which thoughts, objects and images pass. I am a process painter... I cannot arrive at a new place without forcing my hands to move and move toward that which I could not otherwise seek. The pretense of objectivity is foolishness. But with humility, through the work I discover a new location and hope. . .
"My goal in these experiments was to combine images which clashed so extremely in both form and meaning--the sacred with the banal-- that it would be impossible to project an outcome."

-Joseph Lozano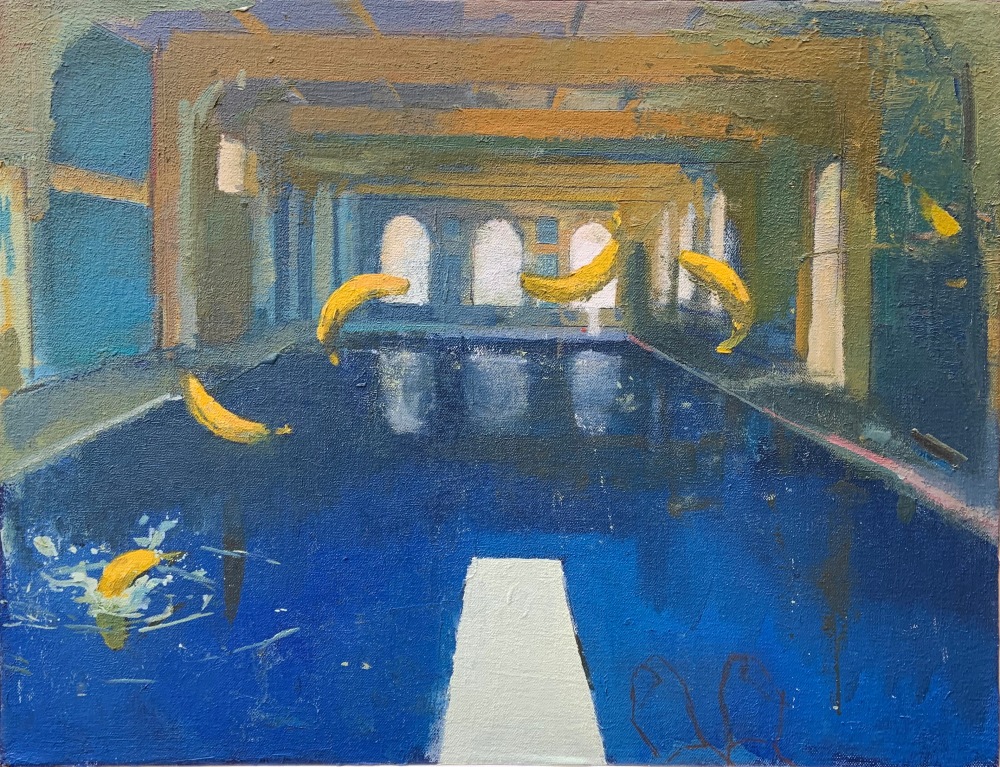 Joseph Lozano's paintings exist in the world of dreams and stream of consciousness writing. The artist pieces together subjects, objects and scenes that originate from diverse sources. He takes fragments from art historical paintings, pop cultural references and items from his personal environment, creating combinations that are humorous, absurd and at times disorienting. As these unexpected juxtapositions appear on the canvas, relationships between the objects begin to develop. The viewer observes a logical, if improbable narrative, including the appearance of playful opposites and visual puns and is invited by the artist into a private world of relationships that had not previously existed.
Formally complex, each work boasts a range of colors, values and intricate design. Lozano intentionally employs a variety of paint application techniques, both meticulous and expressive, to elicit a variety of emotions in the viewer. These moments serve to further the tension between what is familiar and what seems to be just beyond the grasp of the viewer.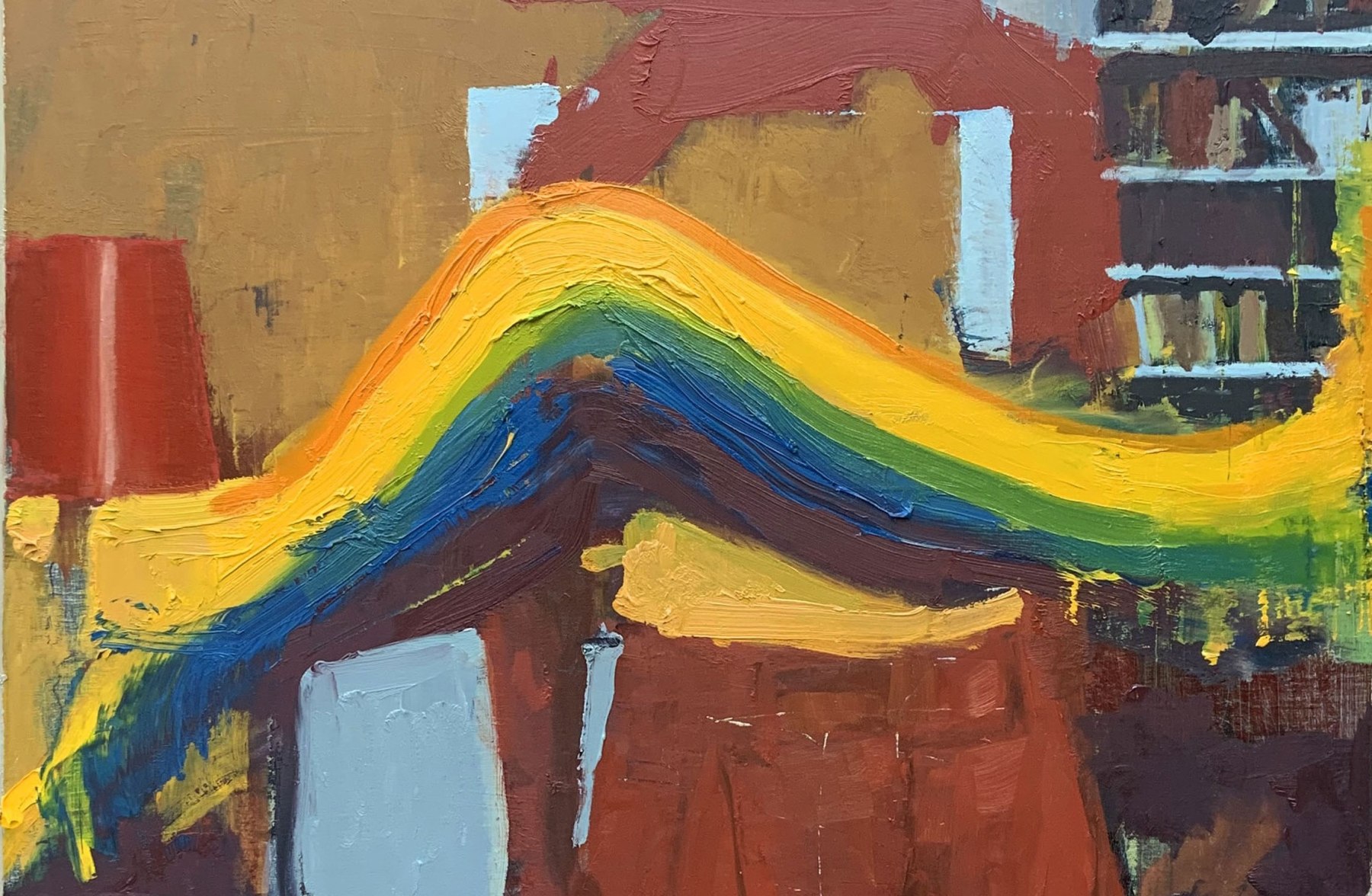 Bio
Joseph Lozano received a Certificate from the Pennsylvania Academy of the Fine Arts in 2007 and his Master of Fine Art in 2009. He has an extensive exhibition record in regional galleries and his work can be found in many private and public collections, including the Pennsylvania Academy of the Fine Arts museum collection. He is the recipient of the J.M.C. Purchase Prize and the Women's Board Scholarship for European Travel. Lozano lives and works in Philadelphia and has been represented by Gross McCleaf Gallery since 2013.