"As for color, I've been intrigued with its properties from the beginning. I am interested in how light, placement and background affects color, and how seeing and experiencing it makes us feel."
- Keith Breitfeller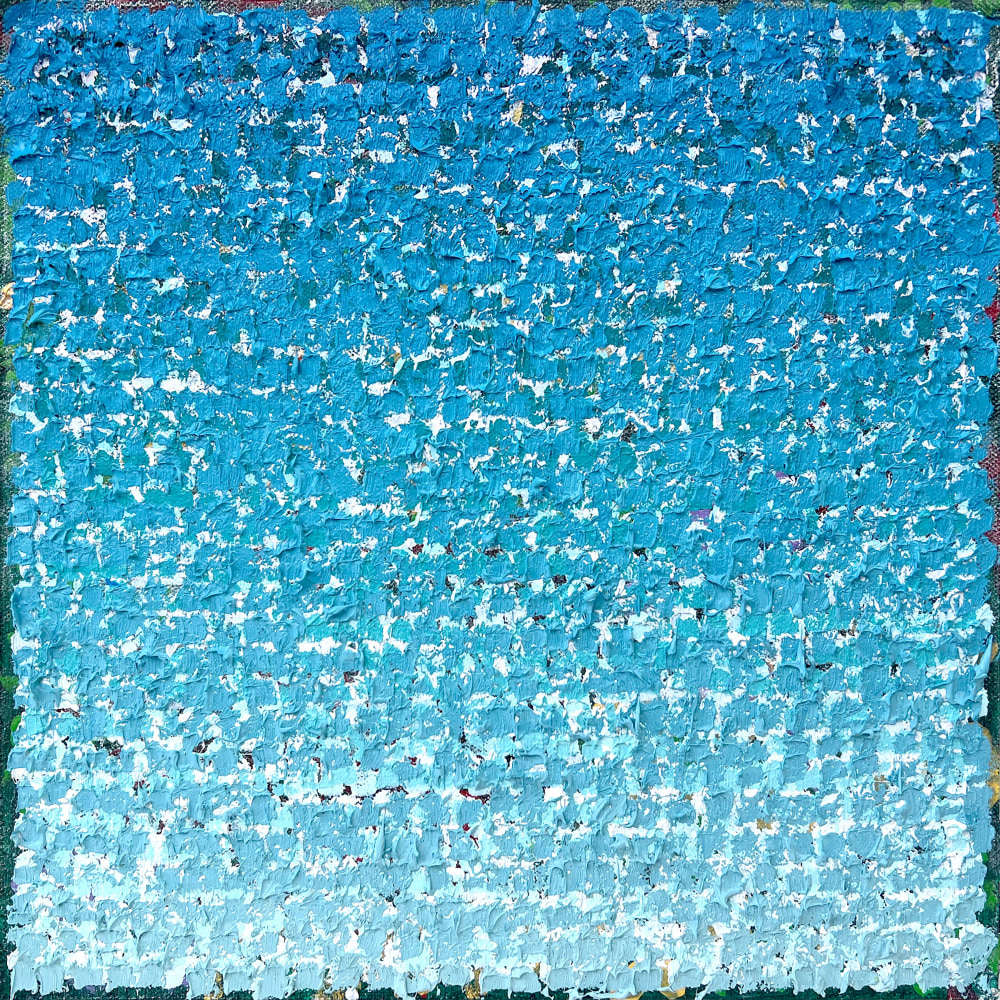 Color and abstraction have been the driving forces in Keith Breitfeller's studio practice since his formative years. His signature method encourages regular experimentation within a set of laid-out parameters and has evolved over time to produce a consistent body of simplified, gradient color field paintings.
Respite delivers a blissful array of Breitfeller's quietly varied compositions. While works appear in different sizes and colors, inconspicuous differences occur beneath the persistent layers of 'ticked' spots that pulsate with chroma. Some paintings incorporate obscured shapes, creating shadowy forms when viewed from certain angles and lighting, while others are conceived as sets of rotating colors.
Breitfeller also utilizes reflective materials, complementary or analogous color combinations, and expressive paint application. An intentional measure, the field of color stops short of the edges of the canvas, exposing a glimpse of the complex world beneath.
These details serve to draw the viewer into any number of imaginative experiences. One might feel they are being absorbed into a peaceful blizzard of blues, enveloped by a grove of blooming, pink dogwood trees, or showered with red confetti. Altogether, the exhibition invites a slow, mindful approach in order to fully appreciate the subtleties amongst the paintings, resulting in an immersive and rewarding viewing experience.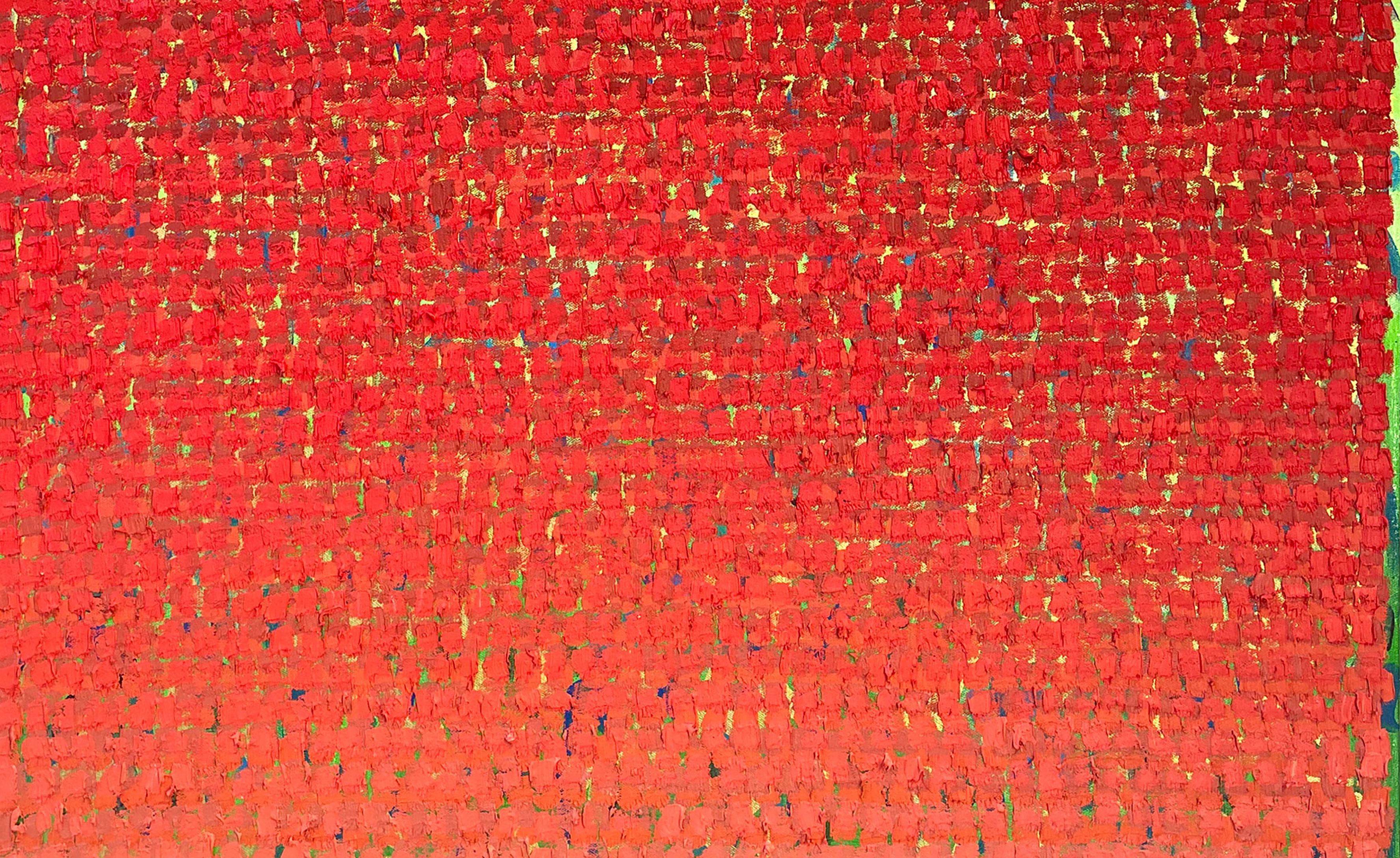 Keith R. Breitfeller was raised in Catasauqua, a small town in eastern Pennsylvania, and later attended Kutztown College. Now residing in Philadelphia, Keith has exhibited locally for 30 years with solo exhibits at Vox Populi, Sande Webster Gallery, Abington Art Center and Perkin's Center for the Arts.
Outside of the region, he has shown in Texas, Tennessee, Massachusetts and in Austria. His work is included in many private and corporate collections in Athens, London, Dubai and throughout the Northeast. He has completed a number of commissions in his signature style. This is his first solo exhibition with Gross McCleaf Gallery.