"I want to work directly with the subject as much as possible. Most of my painting sites are familiar to me. My goal is to keep finding new subjects to paint, in the city and elsewhere, with a beautiful sense of light and some bit of life."
- Larry Francis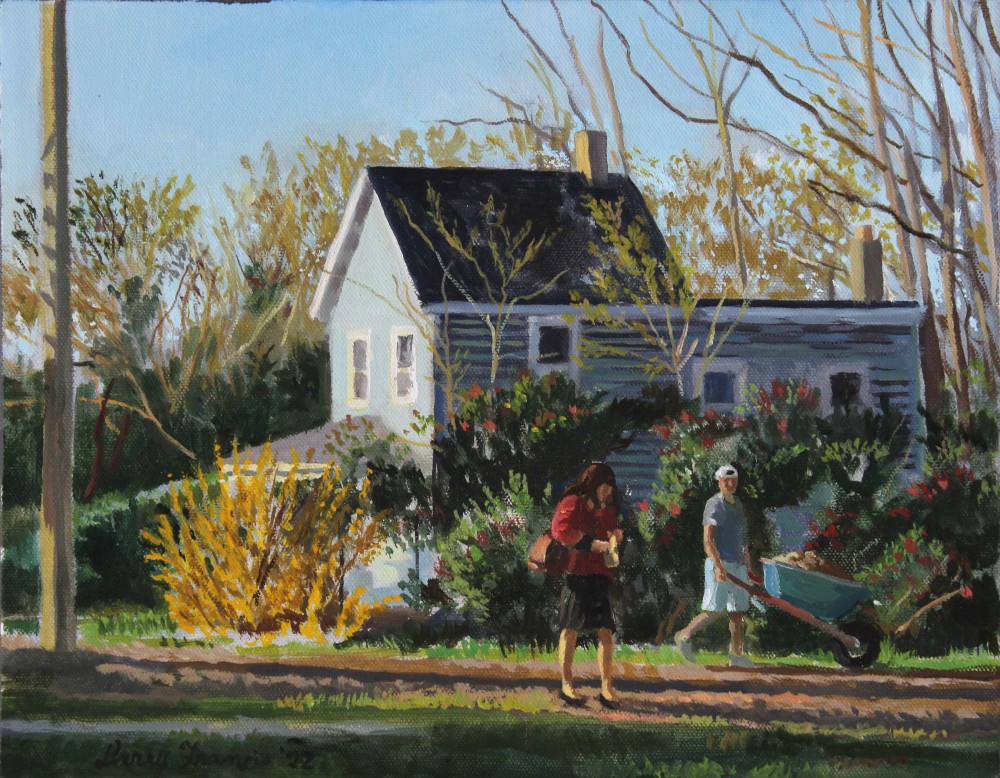 Gross McCleaf Gallery is pleased to feature a solo exhibition by Larry Francis, a much-beloved painter of the Philadelphia regional scene. Francis is a thirty-year veteran of the Gross McCleaf roster and has consistently painted engaging, everyday scenes of identifiable neighborhood locales. You Are Here is another achievement in his pursuit, featuring over twenty new landscape and cityscape paintings of sites mostly within fifty miles of the Schuylkill.
Beyond his virtuous handling of painting and sensitivity to the color of light, Francis has a way of finding the charm in quotidian imperfection. His sidewalks have cracks, and his street signs are crooked. Yet, regardless of the defects, there is tangible warmth and familiarity. The dated restaurant advertising, vine-covered walls, and corner store bodegas may be accurate reflections of a routine place, but it is the place we call home. Even the figures in Larry's scenes are unassuming and regular. Francis is everyman's artist. He has found a way to deliver what is commonplace, as he says, "...with a beautiful sense of light and some bit of life".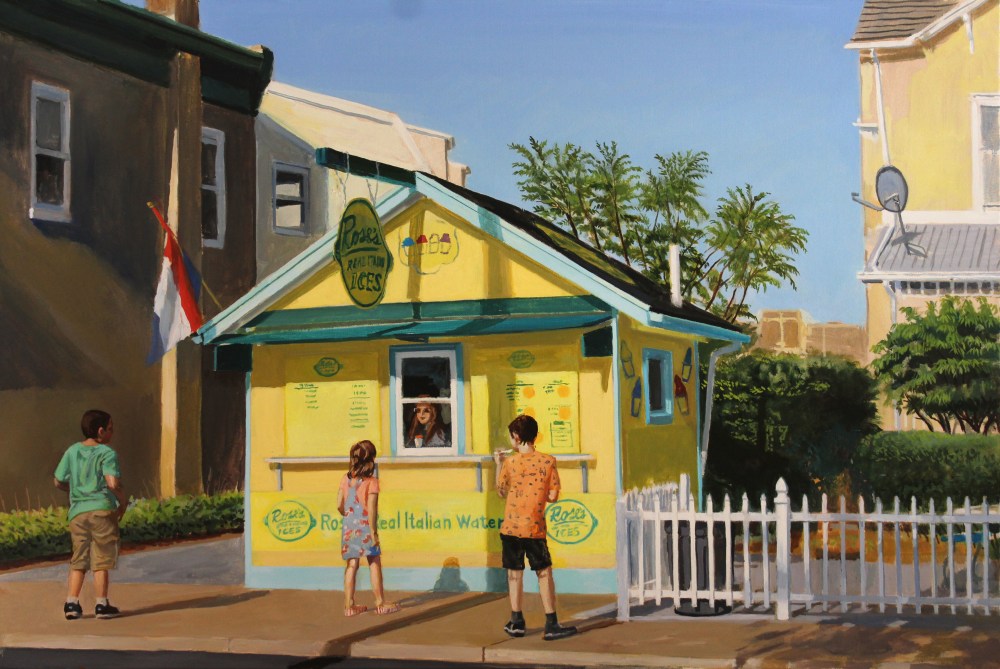 Francis studied painting at PAFA, where he was awarded the J. Henry Schiedt European Traveling Scholarship in 1970. He has received numerous awards, including the Julius Hallgarten Prize from the Academy of Design, New York, the Mary Butler Award from the Fellowship of PAFA, the Charles Knox Smith Founders Prize at the Woodmere Art Museum, and a Prize for Painting at Cheltenham Art Center. His work is in many public and private collections, including the Noyes Museum of New Jersey, Woodmere Museum in Chestnut Hill, and the Federal Reserve Bank, Philadelphia. Francis is represented by Gross McCleaf Gallery.