"I believe artists must make space for pleasure in painting, both in the act of painting and in the pleasure of viewing it."
- Lauren Whearty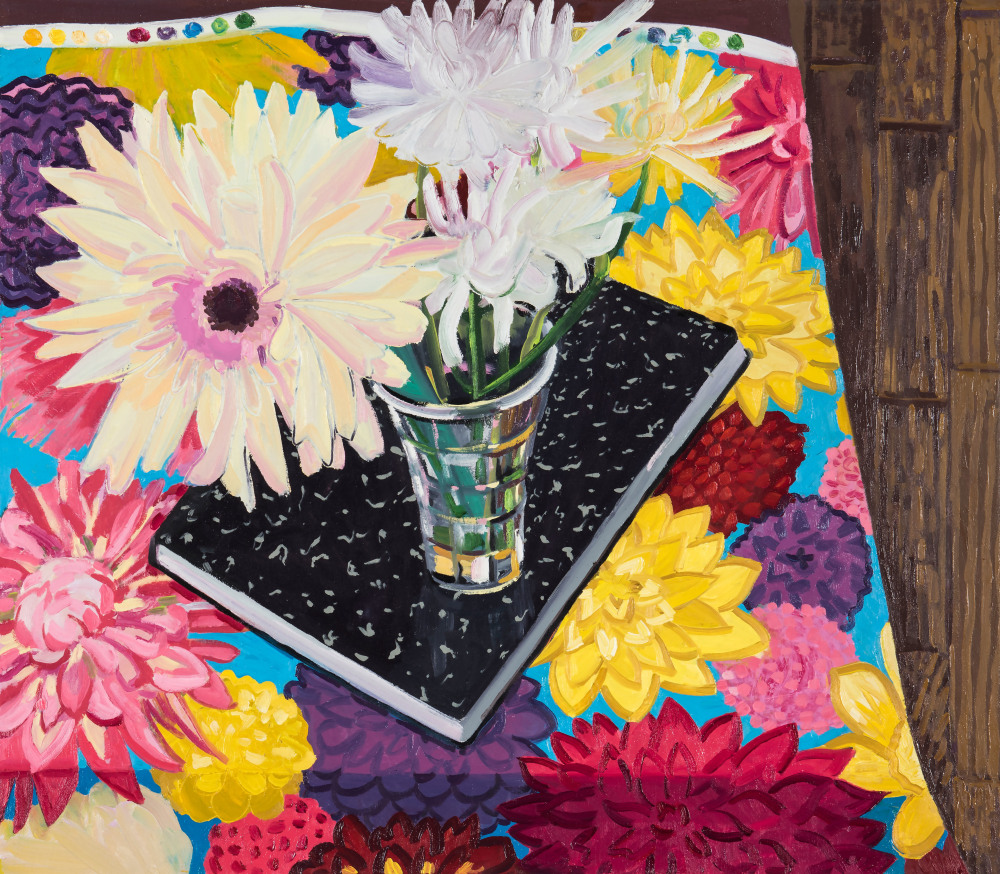 In her first solo exhibition with Gross McCleaf Gallery, titled Painter's Table, Lauren Whearty celebrates cheerful color and playful patterns in a contemporary take on the artistic tradition of still life painting. With a keen eye for possibilities within this genre, Whearty embraces a feminist perspective, using everyday objects as building blocks to create her own distinctive universe. Each item she incorporates becomes a referential exploration of art history and the process of image creation, adding depth and meaning to her work.
Whearty's oil and acrylic compositions portray the creative environment of a painter. Drawing inspiration from art history and observations of natural beauty, her works frequently feature the supplies required for their making. With careful attention to detail, Whearty arranges her characteristic flowers, boldly patterned textiles, and personal collection of art books and collectibles into captivating still lifes on her studio table. This conscious elevation of her subject matter enhances the joy of painting for Whearty and serves as a pathway for cultivating and exploring her artistic voice.
While Whearty's canvases are both visually accessible and appealing, they also embody intellectual rigor and a deep exploration of form. She skillfully navigates between representation and invention, faithfully capturing the shapes and scale of the observed objects. Through the deliberate use of fully saturated hues, methodical object placement, and strategic cropping that flattens spaces, Whearty creates a unique blend of truth, where figurative details are continuously filtered through the artist's perceptive and constructive process. These paintings carve out a critical space for imagined possibilities while engaging in a dialogue with the historical artists who inform Whearty's artworks.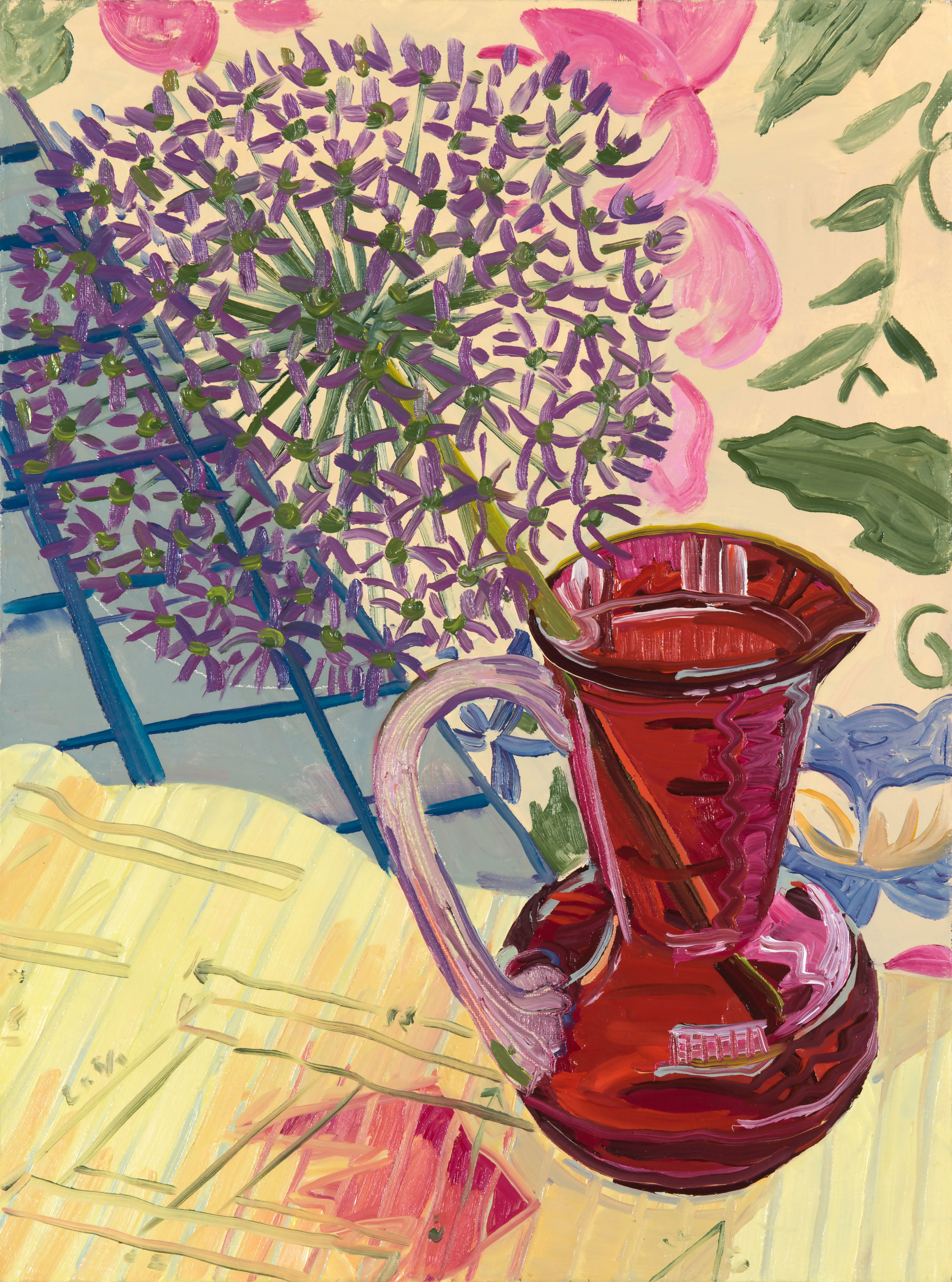 Lauren Whearty is an artist, educator, and curator living and working in Philadelphia, PA. She received her MFA from Ohio State University, and her BFA from Tyler School of Art, Temple University. She has been a Co-Director at Ortega y Gasset Projects, an artist-run curatorial collective and non-profit in Brooklyn, NY since 2017. Lauren has attended residencies such as Yale's Summer School of Art through the Ellen Battel Stoeckel Fellowship, The Vermont Studio Center, Soaring Gardens Artist Retreat through the Ora Lerman Trust, and the Golden Foundation Artist Residency. She has recently received grants from the Elizabeth Greenshields Foundation and Joseph Roberts Foundation. Her work has been exhibited in The Delaware Contemporary, The State Museum of Pennsylvania, Woodmere Art Museum, Gross McCleaf Gallery, Vox Populi, Bridgette Mayer Gallery, Center for Emerging Visual Artists, Satellite Contemporary, Monaco, The Painting Center, Ortega y Gasset Projects, 11 Newel, Underdonk, Sam and Adele Golden Gallery, Kathryn Markel Fine Arts, Dorrance H. Hamilton Gallery, Artport Kingston, and Deanna Evans Projects.
In 2022, the Philadelphia Museum of Art and Mural Arts commissioned her to create a painting in response to Matisse in the 1930s at the Philadelphia Museum of Art 2022 - 2023. The work in this current show was made with the support of the President's Creative Research and Innovation Grant from University of the Arts. Lauren currently teaches at The University of the Arts and Tyler School of Art & Architecture in Philadelphia.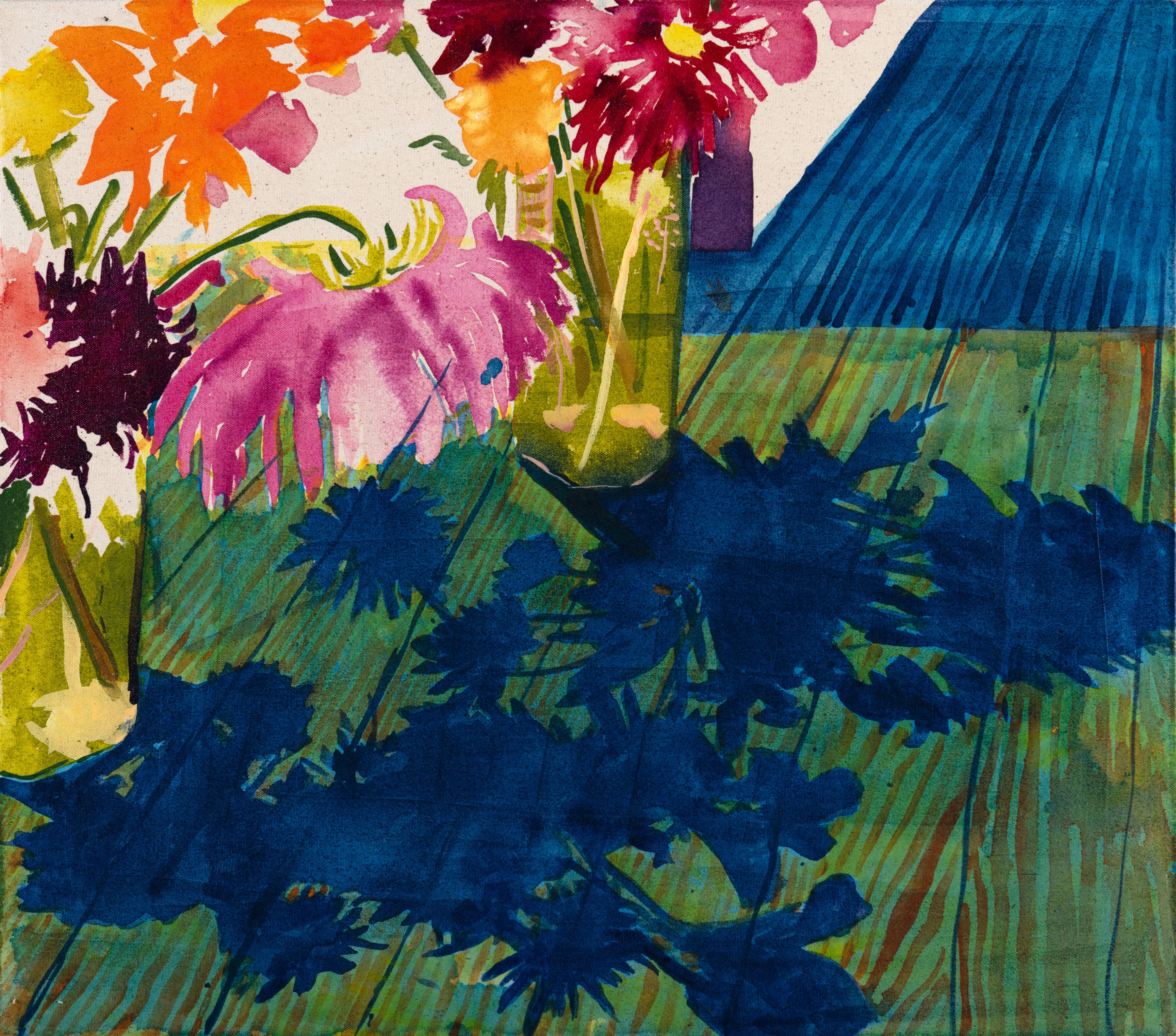 July 5 -29, 2023
Opening Reception: Saturday, July 8, 1 - 4 pm