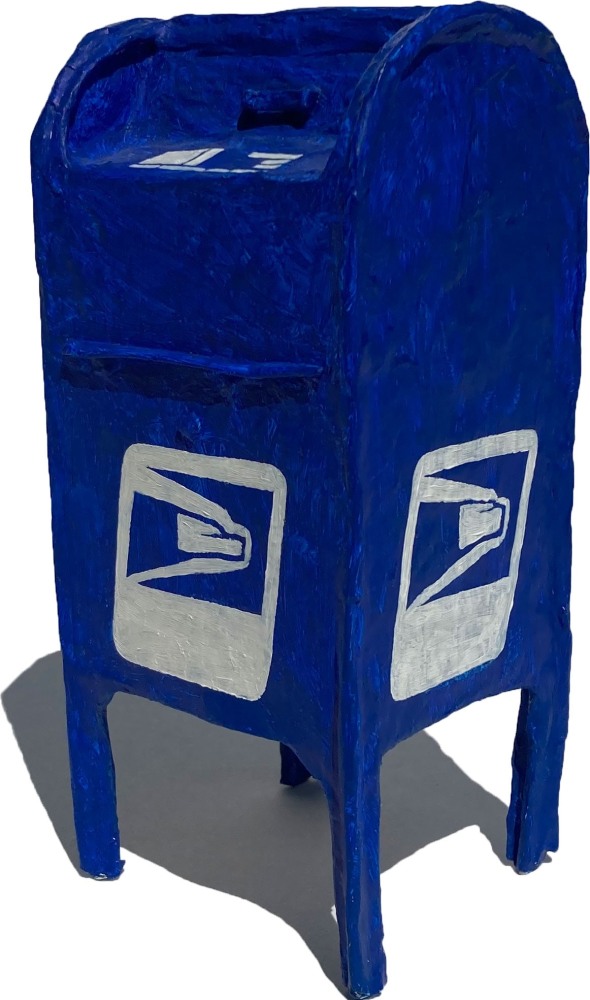 "I am interested in the ways a work of art can connect people – how to find common ground through colors, form, and subject matter… I try to depict familiar emotions that, at the same time, contain an element of the unexpected.
We all have a deep desire to be understood, and my goal is to allow viewers to see themselves in my work."
- Leigh Werrell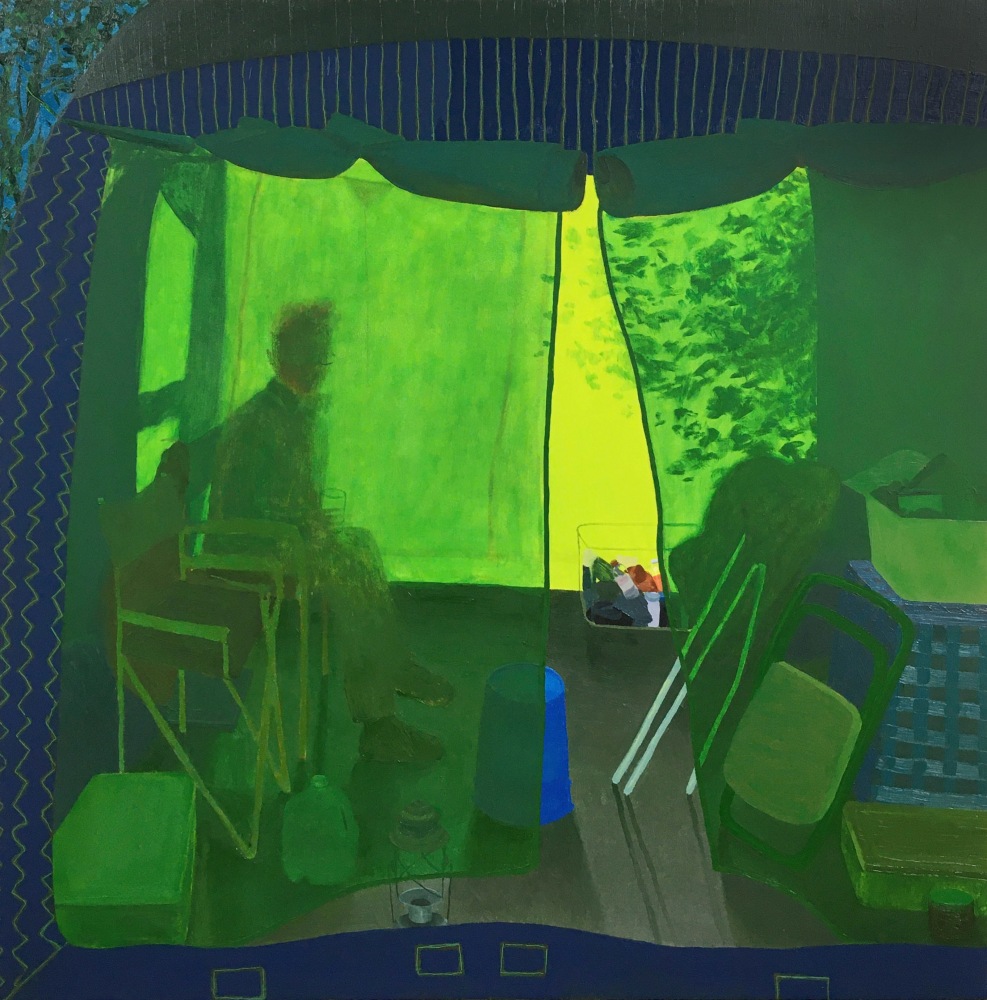 Gross McCleaf Gallery artist, Leigh Werrell, contemplates personal connection and social distance in a world that has been markedly changed through recent social and political events. Between You and Me features oil and gouache paintings in addition to new, exciting three-dimensional works in papier-mâché, foamcore, and wood.
Werrell's quiet narratives slowly emerge through balanced, at times nearly symmetrical, compositions. Often defined by the mood of a dominant color, Werrell's pictures are suffused with a light that emanates from within. A first-person perspective sets the viewer inside the scene to stare longingly towards the warm glow of a corner store at night, or to look down at their own shadow cast across a green watery abyss.
Nearly all of Werrell's works evoke a sense of liminality. It is through these inbetween spaces, filled with untold stories, or people unmet, that the artist provides the observer with the opportunity for potential connection. This idea also permeates Werrell's three-dimensional works, for instance a mailbox housing unsent letters, or a tent staged for festivities waiting to unfold. While many of us have spent the last year catching up on social engagements of all kinds, fulfilling our need for connection and community, Werrell continues romanticizing the bittersweet longing for memories yet to be made.
Leigh Werrell attended the Pennsylvania Academy of the Fine Arts (PAFA) for her Master of Fine Arts and has since exhibited her work extensively in group and solo shows within the region. This is her third solo exhibition with Gross McCleaf Gallery. She has received numerous awards for her work by notable curators such as Harry Philbrick from Philadelphia Contemporary. Werrell lives and works in Philadelphia.