"Lately, I've been zooming in a little and looking at the complexity of plant life. These compositions take time to navigate. These unusual scenes might make you second-guess what the main feature really is: are you not able to see the forest for the trees?"
- Naomi Chung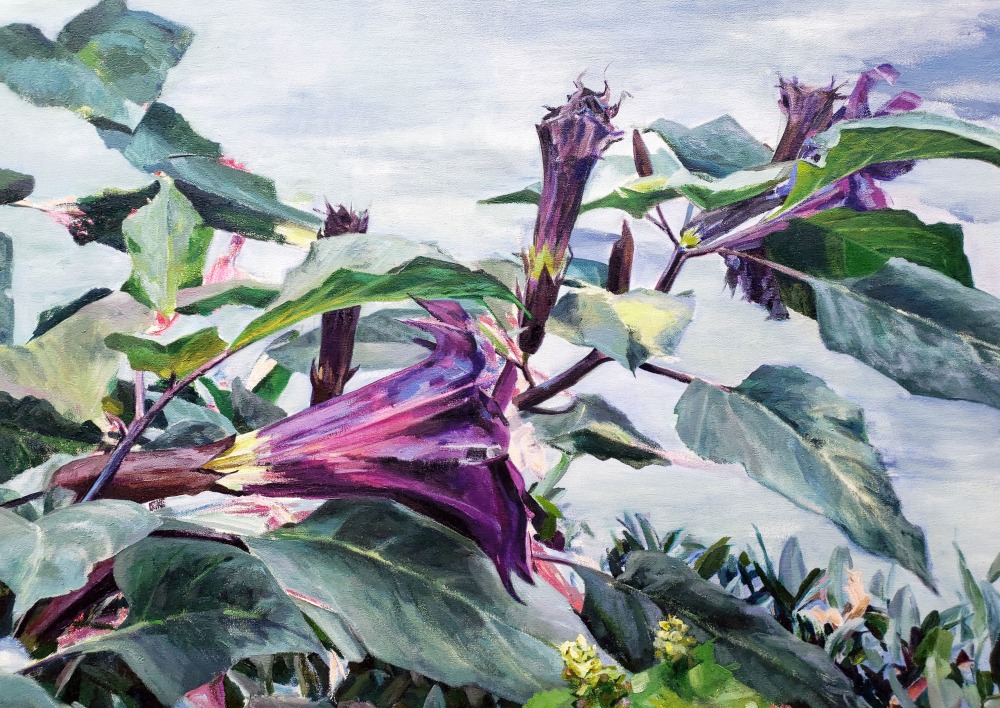 Throughout her career, Naomi Chung has found a way to investigate the concept of "flower paintings", stretching this class of imagery beyond what is familiar and expected. In her latest exhibition, Greenhouse Garden, Chung delivers 12 new paintings of flowers in expanded, at times colossal, scale. Each image reflects remnants of a photographic source, while their color, pattern and shape deliver a surprising abstract experience that speaks to a variety of historical painting conventions and contemporary experimentations.
Chung's paintings are beautiful, vibrant and lush with each touch of oil to canvas feeling intentional and considered. Flat shapes of color are broadly applied to define forms and textures. Reminiscent of the way watercolors are constructed, large swaths of white canvas remain untouched, representing glowing light within the picture. At the neat meetings of neighboring shapes, Chung's blocks of color feel stitched together. The even quality of these edges retains the lifelike details of their origin, while also lending an abstract quality to the image. The contradictory result is a painting that is both of photographic representation and formal abstraction.
Perspective is as visible a force within Chung's work as her treatment of color. Views are taken from varying positions around her plant life subjects, some from above and others from below. In many scenes, the sight angle is deep within the foliage, a viewpoint more appropriate for a butterfly or an inquisitive cat than a human's gaze. The settings include the indoors, outdoors, and at times remain undefined, yet each space is close and closed in, encouraging even deeper investigation into the tangled vegetation.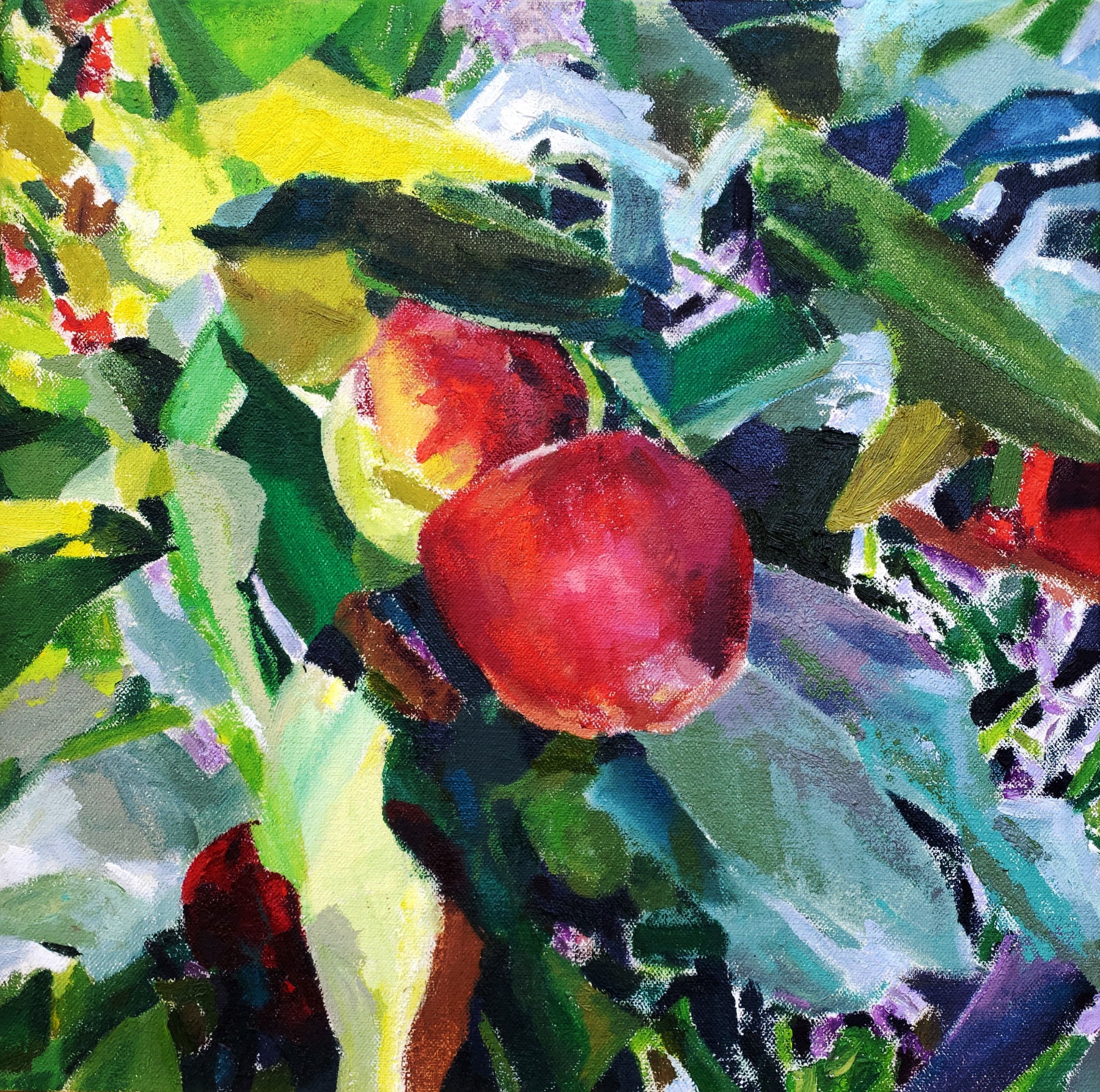 Naomi Chung earned her Bachelor of Fine Arts degree in Painting and Printmaking from Virginia Commonwealth University in Richmond, VA and her Master of Fine Arts degree in Painting from the University of Pennsylvania in Philadelphia, PA where she was awarded the prestigious Dedalus Foundation Master of Fine Arts Fellowship and the Charles Addams Memorial Prize. Chung's works have been in numerous exhibitions including the Carnegie Institute in Washington, DC,1251 Avenue of the Americas in New York City, and are part of permanent collections including Honeywell, Merck, McDonald's Corporation, Medical College of Virginia Hospitals and University Medical Center of Princeton.
In addition to her studio practice, Chung teaches Painting, Drawing, and Design courses at Virginia Commonwealth University, Montgomery College, and the McLean Project for the Arts. Her show Aglow was recently reviewed by Mark Jenkins in the Washington Post. She has been represented by Gross McCleaf Gallery in Philadelphia, PA for more than twenty years.