"I love to paint in the presence of a sitter or in the light of a cityscape, but I can't "capture" the appearance; rather, I move the paint around, simplify, blur, scrape, and rephrase until the beloved seems to appear…. The vocation of art begins in a longing that only the art can address. At first, the longing attaches to something in the world. But, over time, the artist notices something about how picturing itself causes almost anything seen to open as an occasion for wonder and surprise."
- Scott Noel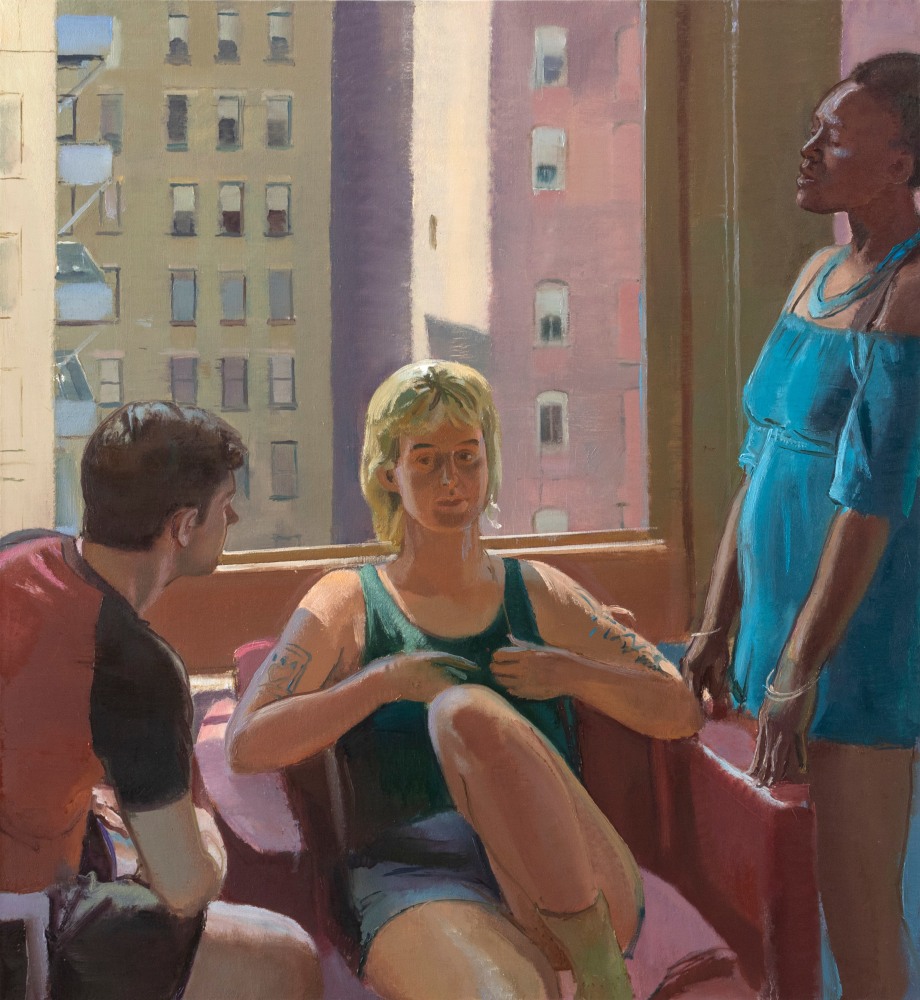 In his eleventh solo exhibition at Gross McCleaf, Scott Noel presents an impressive selection of monumental, narrative paintings. Noel's complex compositions include references to mythology, portraits of Philadelphia-based artists and his students, and cityscapes seen from the top floors of the Pennsylvania Academy of the Fine Arts in Philadelphia, all painted with a sense of humor and play. His scenes blur the line between documentation of the art school social scene and allegory. Often featuring titles like "Judgement of Paris" and "The Young Spartans", Noel tips the scale toward a literary interpretation.
At a distance, the large-scale works exude the sophisticated painterly light and color of modern-day masterpieces. The spaces are so clearly defined that temperature, humidity, and time are reflected in the blues, flesh tones, and chromatic neutrals. While in many ways Noel stays true to the observed scene, saturated moments of color offer a thrilling surprise in his most recent compositions, departing from an earlier palette of browns and neutrals. The pictures are emphatically applied with a luscious, seductive stroke of the paintbrush.
Noel is both confident and tender in his approach to the painted forms. While his current body of work is, perhaps, more provisional and improvised than works of the past, every inch of his painting seems lovingly considered.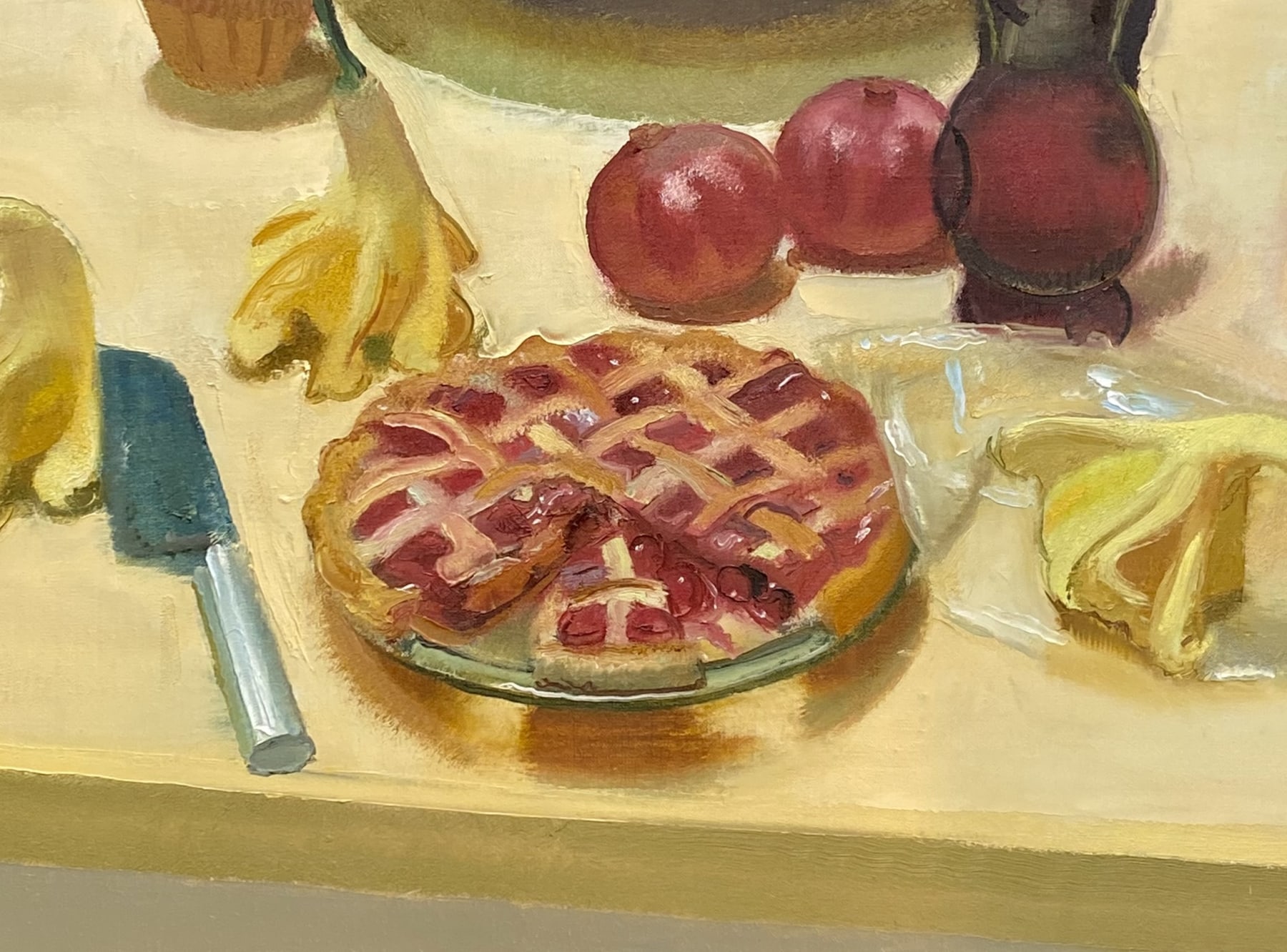 Since completing his undergraduate studies at Washington University in Saint Louis in 1978, Noel has exhibited in over 30 solo exhibitions at galleries, universities, and museums including the State Museum in Harrisburg, the University of Virginia, the Bowery Gallery, the Painting Center, the More Gallery, Mangel Art Gallery, and Gross McCleaf Gallery.
Noel's paintings are included in numerous private, public and corporate collections. He has received grants from the Bader Foundation, the Pennsylvania Council on the Arts, the Independence Foundation, and a fellowship to the Cité Internationale des Arts in Paris. His work has been reviewed in Arts, Art in America, and American Artist.