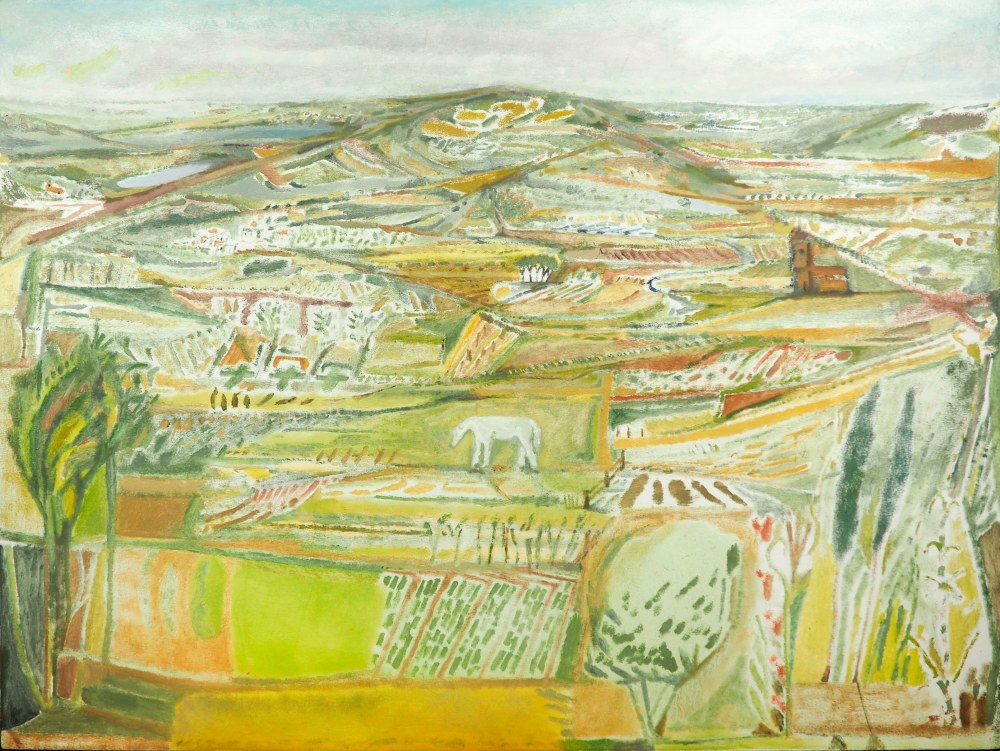 Gross McCleaf is pleased to present Short & Sweet III, a collection of mini-exhibitions featuring artworks by Graham Cuddy, Henry Murphy, Kimi Pryor, Rhonda Wall and Nasir Young.
Graham Cuddy finds pleasing color and design relationships in his quilt-like paintings. Reminiscent of domestic and functional Folk Art, his handkerchief-sized constructions involve delicately painted color blocks on natural linen, overlaid with distinct hand-stitched patterns of starbursts, grids, and curvilinear lines.
Henry Murphy also takes cues from Folk Art and blends it with American Modernism in his representational paintings. His approach includes references as disparate as Grandma Moses and Fairfield Porter, Bill Trayor and Charles Burchfield. His pictures are sweet, painterly depictions of rural and urban locations.
The city of Philadelphia is Nasir Young's muse. His paintings are love letters to the many ordinary sights surrounding him, with every pavement crack and graffiti tag carefully represented. Each work is finely painted with care and honesty.
Kimi Pryor and Rhonda Wall each construct universes of their own. Pryor's paintings conjure dreamlike projections of the subconscious with textured surfaces and foggy forms revealing potentially emotional narratives. Rhonda Wall's hard-edged, cyberpunk paintings stand in contrast to Pryor's softly rendered images. While the quizzical works seemingly depict futuristic worlds, Wall creates them in response to real-life events and memories. Utilizing colorful graphics amidst figural components, her resulting mixed-media works are exciting and surreal stories to behold.