Gross McCleaf Gallery is pleased to host an extensive, two-gallery exhibition of portrait paintings by Susan Moore (1953 - 2022). Works from three decades of Moore's prolific practice will be on view, highlighting a career of both focus and experimentation. The portrait was Moore's career-long subject. She painted family, friends, students and movie stars. However, her approach changed dramatically over the years from tightly painted representation to expressively manipulated photographic imagery.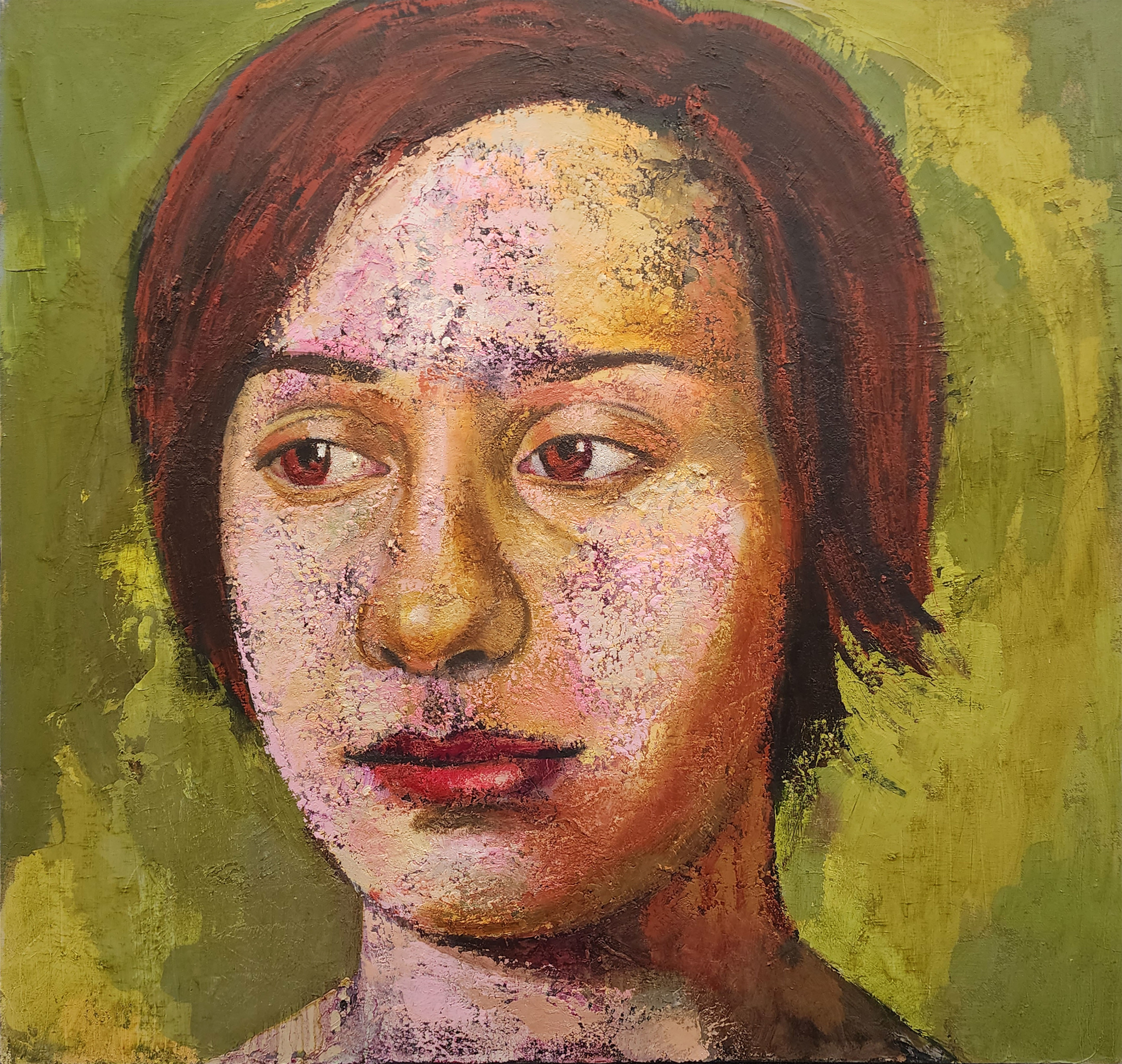 Ron Abram, Professor of Studio Art & Queer Studies, and Rochelle Toner, Professor and Dean Emeritus of Tyler School of Art & Architecture, generously shared their memories of Susan Moore and insights on her work with writer Elizabeth Johnson. Full interivew HERE
Abram reflects on the influence that Rome and the women's movement had on Moore's work:
"Being influenced by the layers of history, and by teaching and working in Rome, Italy, texture and deterioration became more pronounced in her work over the years. She admired alfresco and painters such as Piero della Francesca and Fra Angelico. She synthesized and condensed portraits to talk about aging: how time transforms bodies and faces. I think the newer work has an even stronger emphasis on abstraction and hints at an intuitive and challenging psychology––an interpretation of voice and mind.
...She was ahead of her time in highlighting stereotypes, body diversity, and fantasies people have about who they are.
Among her subjects, she emphasized painting women. She was aware of her place in history and contemporary art: that there are not enough paintings of women by women. In 1990 her painting was chosen by Time magazine for the cover of its fall issue, Women: The Road Ahead, and included in the National Portrait Gallery. By depicting women and the dynamic range of portraits she leaves us with, her career covered the breadth of a woman's life."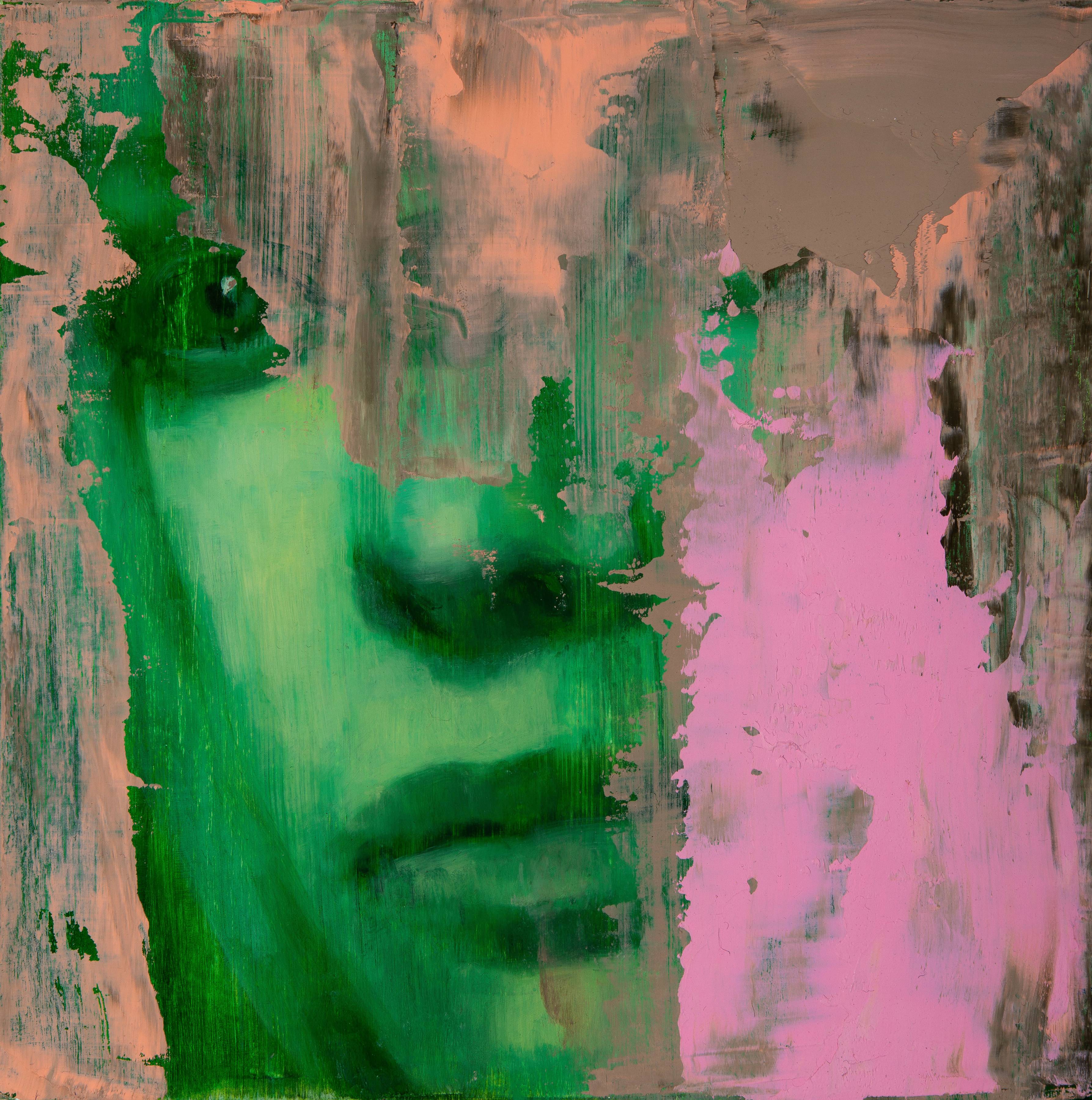 Toner describes Moore's devotion to her practice and her role as a mentor:
"Susan Moore took her work in the studio and teaching very seriously, and she was proud of her success in both areas. She was one of the most consistently inventive and demanding artists and teachers I know. Even as her illness progressed, Susan was working every day and doing some amazing and startling work. The nature of those last pieces was a controlled explosion of form, texture, color, and composition…
She took on the roles of artist, teacher, wife, and mother with determination and passion. No one does this perfectly, but Susan did it all with dedication. She was confident, fun, gregarious, and loyal. Most likely she had moments of doubt and fear and confusion––that's the human condition, which I think interested her. Susan was interested in people, the dynamic forces that make us who we are and how we present ourselves to the world."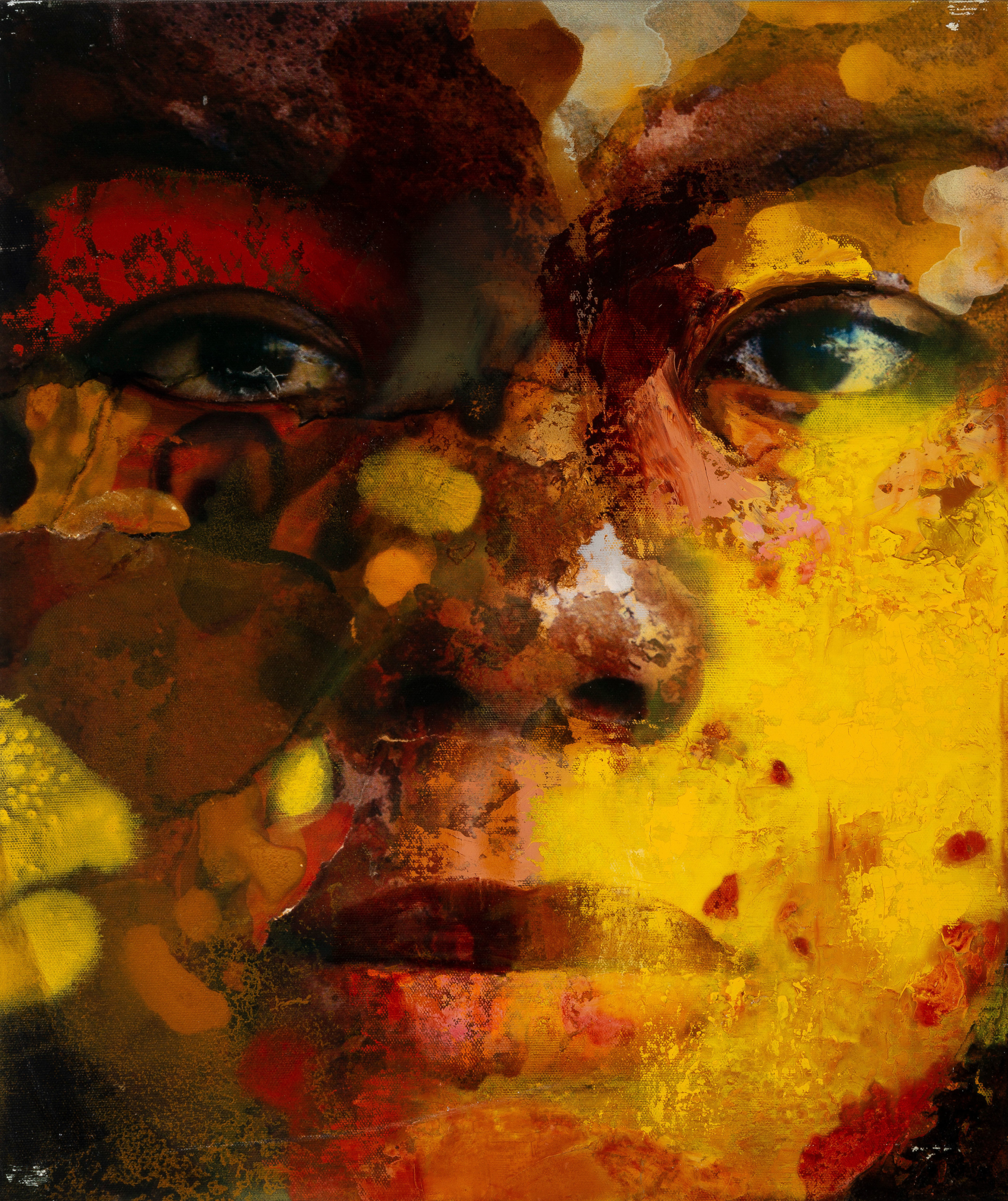 After completing her Master of Fine Art at the University of California, Davis in 1979, Susan Moore joined the faculty at Temple University. She taught at Temple's Philadelphia location and at Temple University Rome for nearly forty years. Throughout her career, she exhibited her work extensively in numerous solo exhibitions, including a 2019 retrospective at Denison University in Ohio.
Moore was the recipient of numerous grants including the Bader Fund Fellowship; four Pennsylvania Council on the Arts Fellowships; a National Endowment for the Arts Fellowship and a Mid-Atlantic NEA. Her work was featured on the cover of Time magazine in 1990 to honor the Year of the Woman. Her work is in the permanent collections of the Philadelphia Museum of Art; the National Portrait Gallery in Washington, D.C.; The Pennsylvania Convention Center, the New York Public Library, Woodmere Art Museum and many other public and private collections. Moore had an extraordinary and celebrated career in Philadelphia and beyond. Having previous representation with Locks Gallery and Seraphin, Moore began showing at Gross McCleaf Gallery in 2019. It is an honor to share this large exhibition featuring over 50 works.