"I think everything is in there: events, people I know, stories, architecture, music…I'm a big believer in coincidence, synchronicity, and numerology: it's all about how things get funneled and filtered into a linear, transcendent expression."
-Thomas Paul Raggio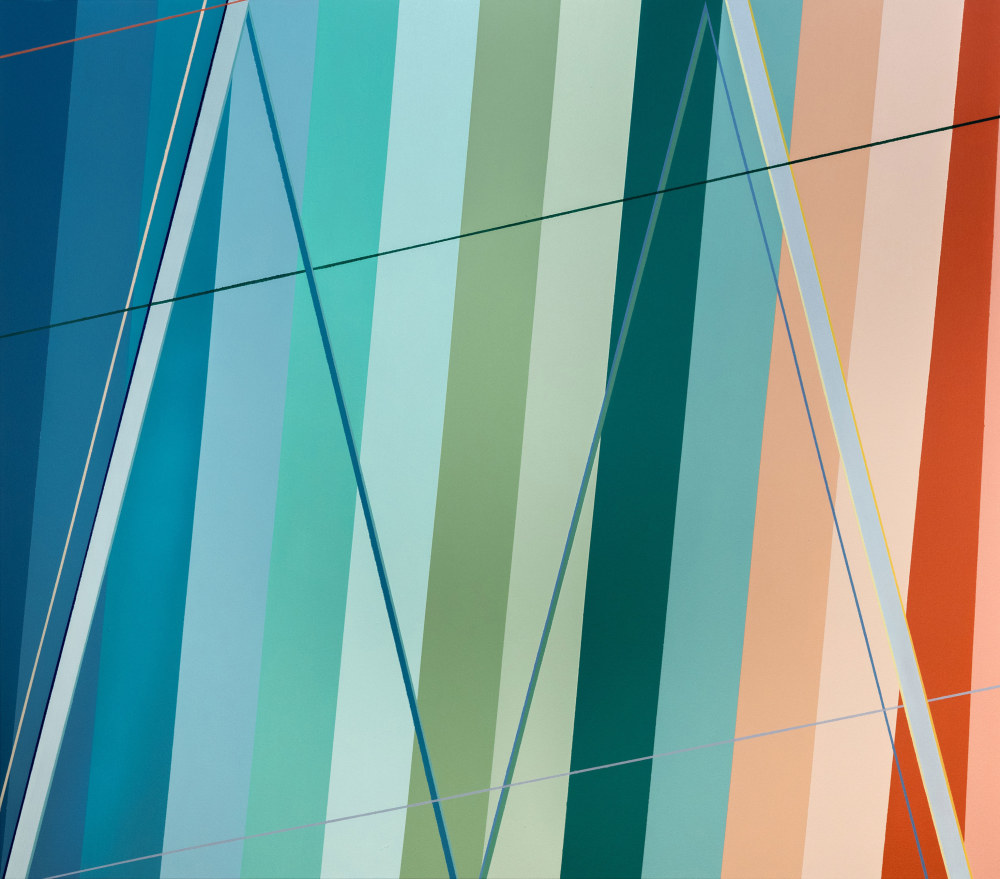 Gross McCleaf is pleased to exhibit a new body of hard-edged abstractions by Thomas Paul Raggio in his first solo show with the gallery. This exhibition, titled In the Valley, features Raggio's signature combination of carefully organized lines and stripes, meticulously painted in acrylic. While non-objective, the painted bars create harmonious color vibrations that ripple across each canvas. Crisscrossing diagonals offer geometry, movement, and balance.
In the studio, each work begins as a preliminary design on an iPad Pro. A series of color experiments, gentle angular adjustments, and shifts in scale produce the final studies. Through careful measurements, Raggio then plots the compositions on his specially crafted and primed canvases. Premixed colors are adjusted to match the study and then laid on the substrate with synthetic house painting brushes. The result is tight edges, smooth surfaces, and clean colors.
Raggio often refers to his abstractions as "rhythmic velocities" as he believes the works capture a sense of speed. The colored lines direct the viewer to read through the painted areas quickly or slowly. Some structures stand tall, balanced, and iconic, while others shift and sway from side-to-side. For Raggio, part of the beauty of abstraction is its tendency to create relationships with ideas and systems from the outside world. His own wide-ranging interests include music, math, architecture, numerology, and cryptology, each disparate field offering a structured theorem for understanding color and shape anew.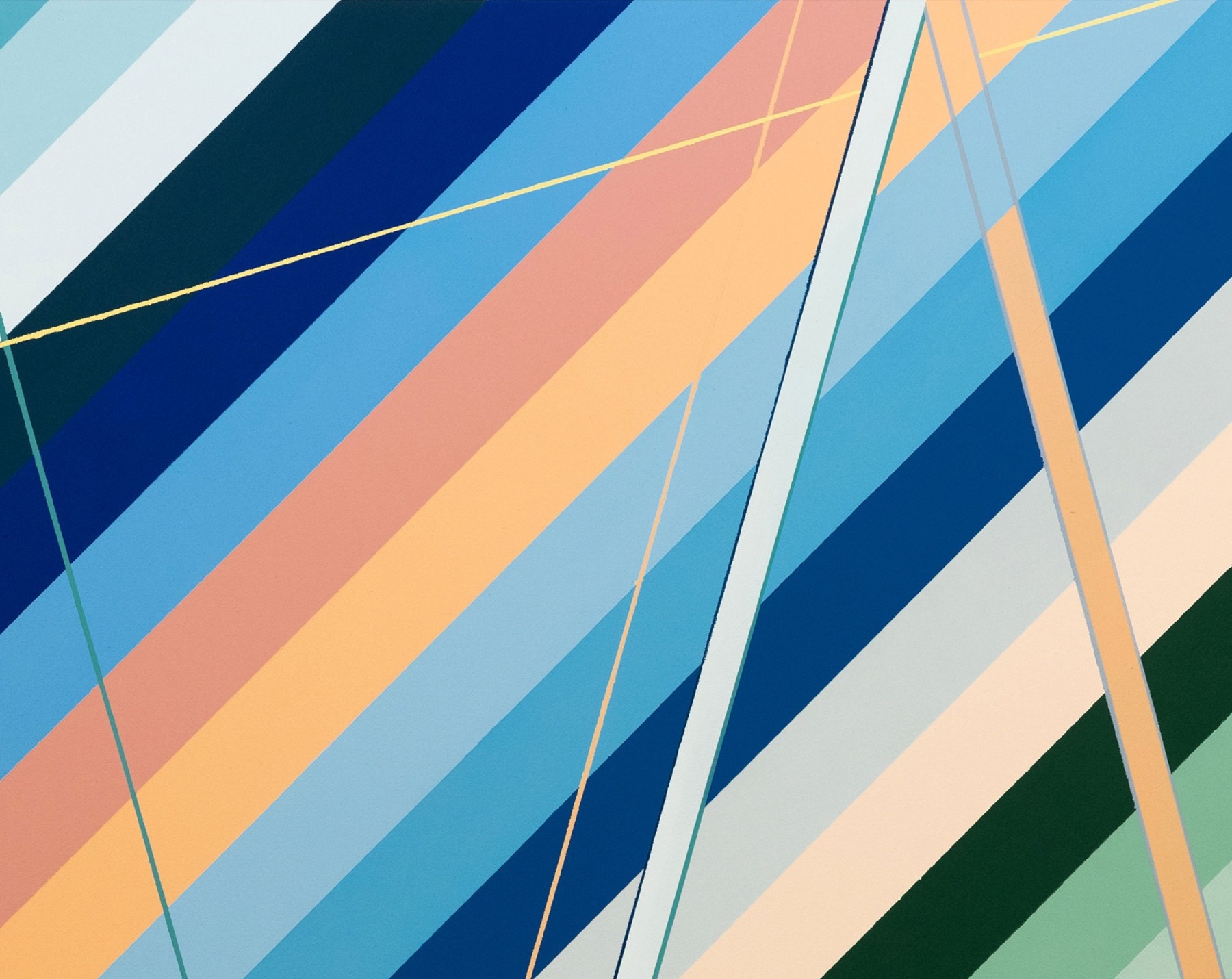 Thomas Paul Raggio holds an MFA from Mason Gross School of the Arts, Rutgers University, and a Four-Year Certificate from the Pennsylvania Academy of the Fine Arts. He has taught Color Theory, Visual Thinking, Painting, Drawing, and Art Appreciation at Rutgers University; lectured on Abstract Expressionism, 19th-century American Art; and participated in many programs promoting the visual arts.
Thomas has exhibited works nationally and internationally, and his work has been featured in a number of publications including New American Paintings, Northeast Issue 122. His works are in private and public collections in the United States, United Kingdom, Germany, Italy, and Australia.