"The combination of chance and careful planning is a major theme in all of my work regardless of media and even series. To me that is a metaphor for life…"
-Val Rossman
Spontaneous bursts of gestural expression meet carefully planned and executed drafting in Val Rossman's new body of abstract works. Unexpected Interference features two varieties of exploration from Rossman's multi-faceted painting practice of layered geometric compositions and energetically marked, achromatic configurations. Each variation of Rossman's approach combines elements of chance and moments of orchestration, both of which are fundamental to her pursuits. Rossman finds her works to be analogous to life's common challenges, and it is in the tension created by these opposing strategies where Rossman's work flourishes and meaning is found.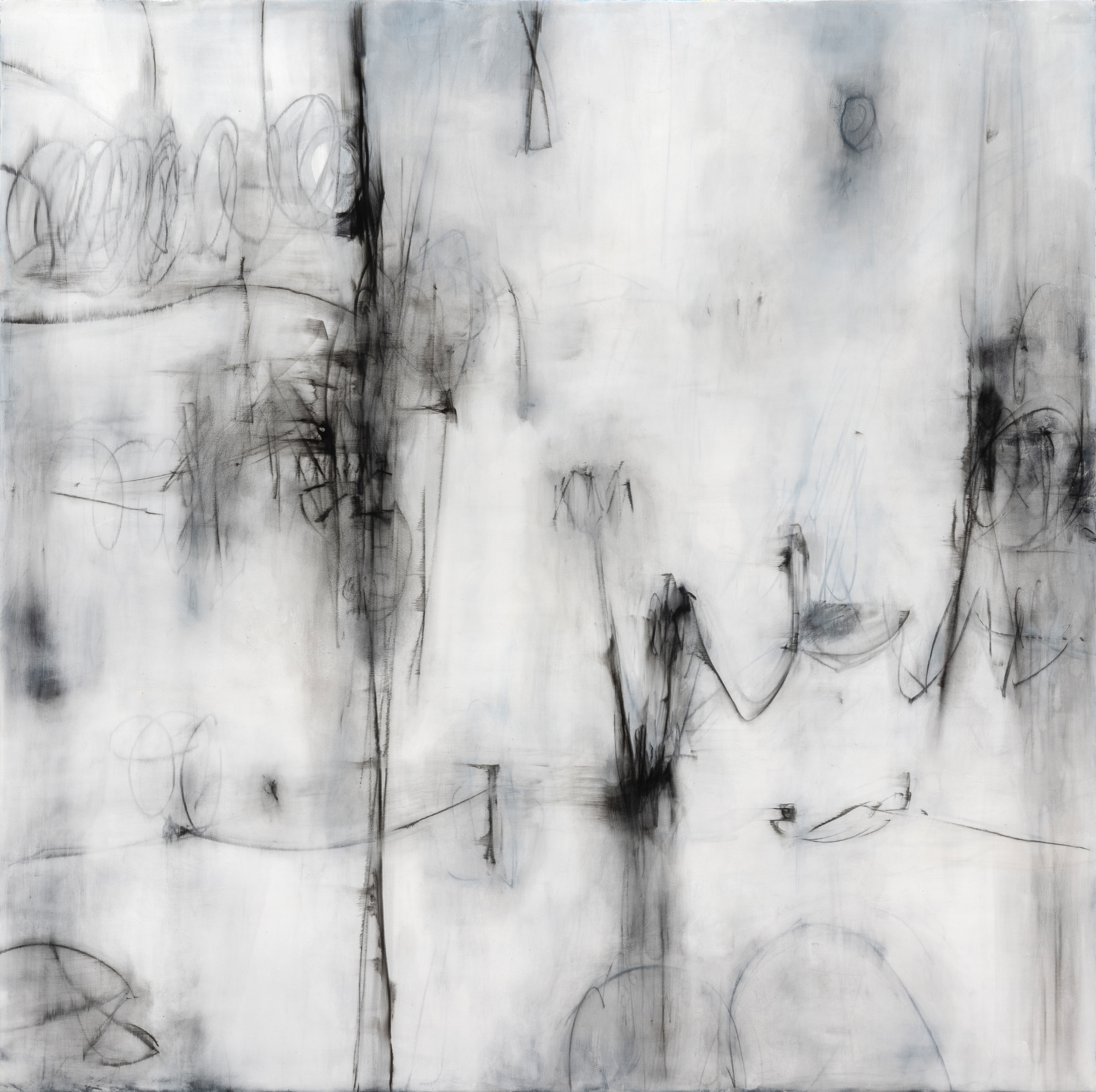 Rossman's studio is a carefully organized laboratory for creative delivery. Cups of pre-mixed colors await their use, and different sections of the studio are reserved for specific processes. Surprisingly, Rossman does not devise a specific "plan" for each work. Rather, she begins by "marring" the clean areas of a surface with a gestural stroke, scribbles, colors, or lines. What follows is a dance of balancing the unexpected and unrehearsed with calculated intention. Rossman often spins the painting on its side while working, upending gravity, and expanding the many possibilities at hand. The result is a harmonious and tasteful arrangement of painted actions.
Val Rossman has had a lengthy and notable career as an artist and instructor in the Philadelphia metro area. She has exhibited her works in over 20 solo exhibitions in galleries throughout the Mid-Atlantic region and is represented in private, corporate, and public collections locally and internationally. She is the recipient of several residencies and awards, including an appearance of her work on Bravo Cable Television. She is represented by Longview Gallery in Washington DC and Gross McCleaf Gallery.