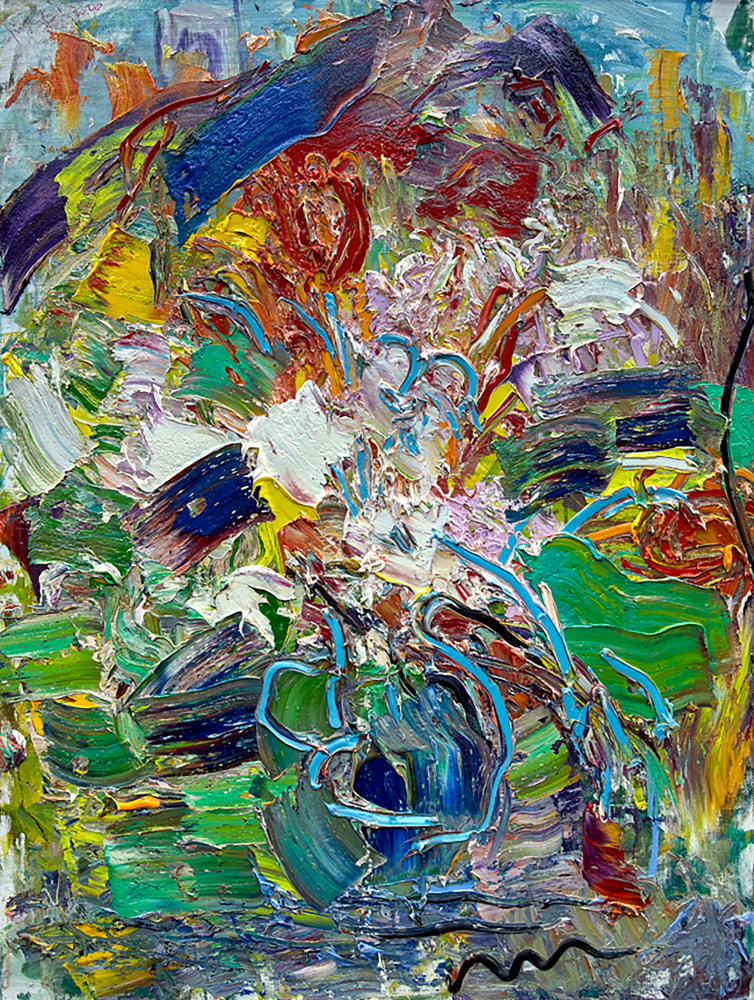 "In early March 2020, Haverford College, like educational institutions throughout the country, closed its campus to visitors and moved classes online in order to mitigate the effects of the Covid-19 pandemic. In the months that followed, Ying Li, the Phlyssa Koshland professor in Fine Arts at Haverford, responded to the crisis with astonishing and prolific creativity. Comprising 47 paintings created in just five months, Blossoms in a Sudden Strangeness reflects a profound aesthetic discipline. Li began each painting through closely observing subjects she discovered in or near her apartment on Haverford's campus, such as the view from her porch or cherry trees in bloom. Responding to beauty and ephemerality in nature, she abstracts and reworks each composition until her expressive gestures and densely layered surfaces convey the complexity of her observations over time. Reveling in possibility, she adds, spreads, and scrapes away paint, creating relief-like topographies. Amid the 'sudden strangeness' of the pandemic, Li was fortunate to safely remain on campus, taking inspiration from flora and fauna that have fascinated her for more than 25 years.
Li's creative resilience is rooted in her past experiences with cultural upheaval and personal hardship. To understand her tireless work ethic and vibrant curiosity, it is helpful to consider her upbringing, training, and artistic evolution. Born in Beijing, China, Li came of age during the so-called 'Great Proletarian Cultural Revolution' (1965–77). In 1967, her father, a scholar of Russian literature, was arrested and accused of counter-revolutionary activity. At the age of sixteen, Ying was separated from her parents and sister and forced to labor and be 're-educated' for five and a half years on rural farmland in Anhui Province. Like many others, she suffered from food scarcity. Occasionally, she was required to create propaganda posters and murals and to paint in the socialist realist style. Undeterred, she used some of the supplies issued by the state for propaganda to practice painting in Western styles and to explore her own aesthetic.
Amid the Covid-19 pandemic and interrelated environmental and political crises, Li continues to paint with both existential urgency and verve. Celebrating the restorative power of beauty, she models qualities we need now, more than ever, not the least of which are empathy, intellectual curiosity, and resilience."
- Andrea Packard, Mixed-Media Artist and Curator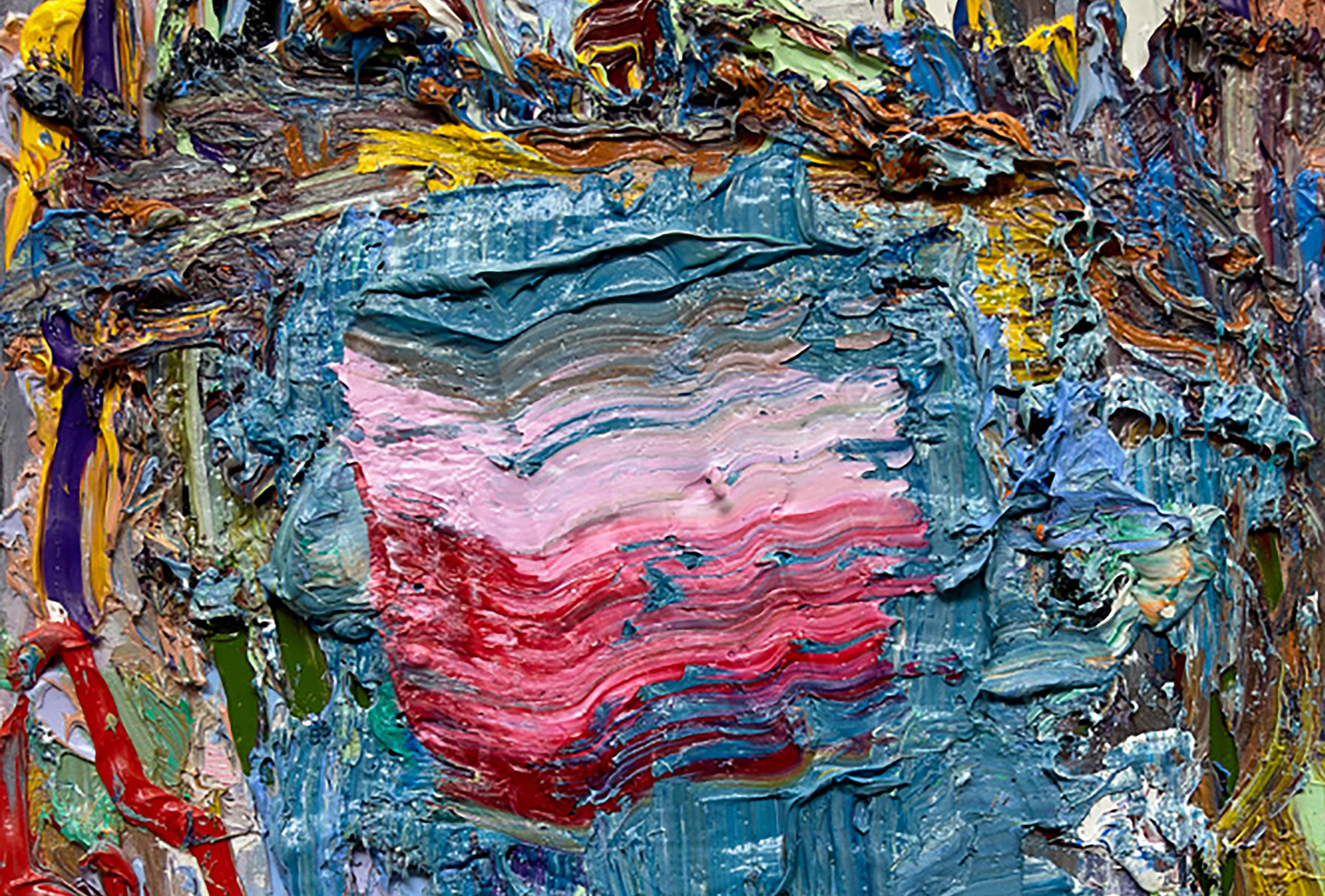 This exhibition is the second iteration of Blossoms in A Sudden Strangeness. The first was held on Haverford's campus in the Cantor Fitzgerald Gallery from September 22 - November 13, 2020. Due to the Covid-19 pandemic, the exhibition posted reduced hours that prohibited outside visitors.
Gross McCleaf Gallery is pleased to offer another opportunity for these, as well as additional new works, to be exhibited together.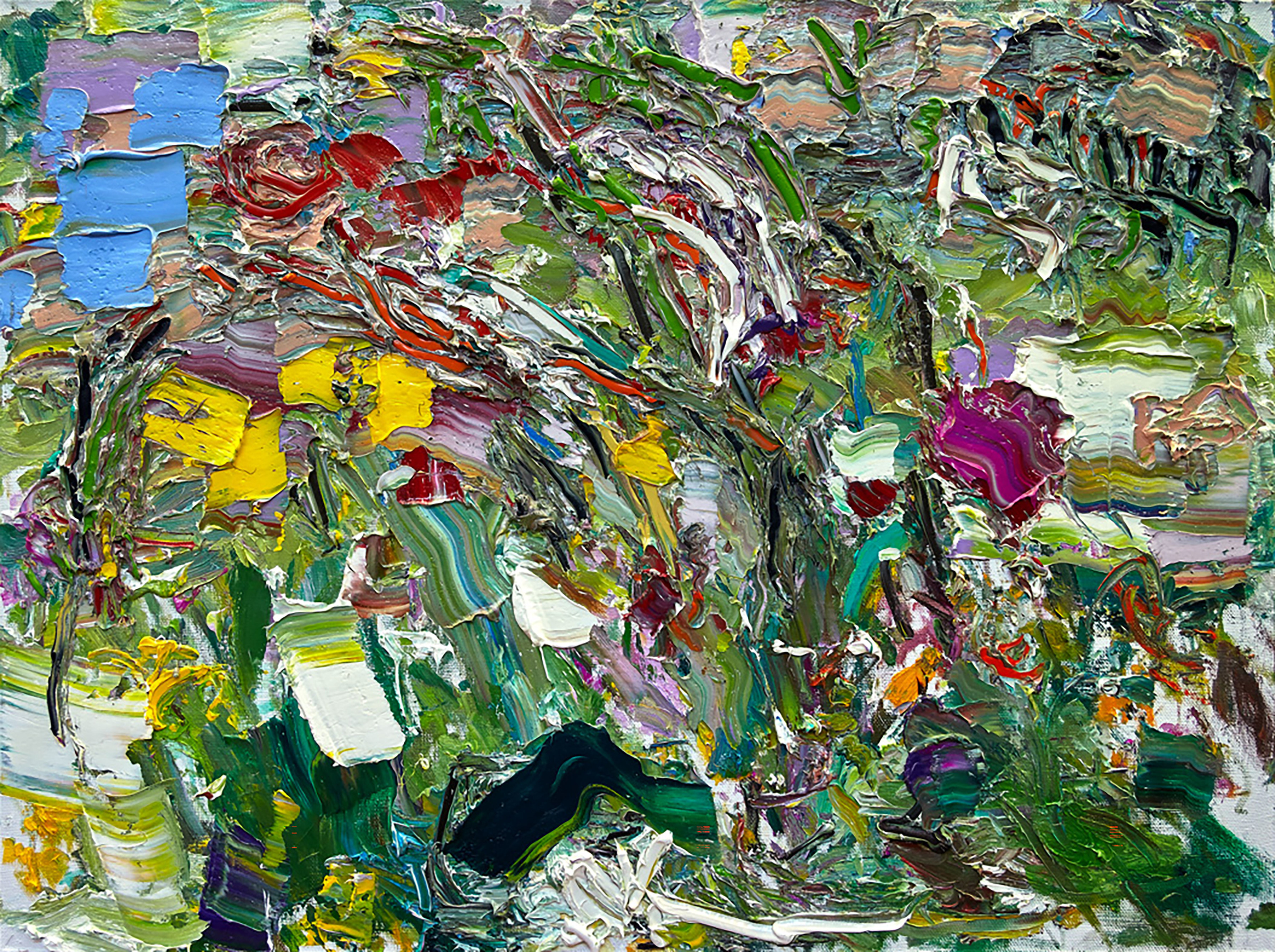 Ying Li has had numerous solo exhibitions in galleries across the United States and internationally. Her works have also been included in group exhibitions in galleries and museums including the American Academy of Arts and Letters, The National Academy Museum, and Hood Museum of Art. In the summer of 2021, Li exhibited her work alongside Lois Dodd in a two-person exhibition at Rosyendpost Gallery in Greenport, New York.
Li is the recipient of numerous awards and fellowships including the Henry Ward Ranger Fund Purchase Award, Edwin Palmer Memorial Prize for painting from the National Academy Museum, and many more. Her work has been reviewed in The New York Times, The New Yorker, Art Forum, Art in America, The Philadelphia Inquirer, The Washington Post and Hyperallergic.com. She is represented by Gross McCleaf Gallery and lives and works in the Philadelphia and New York City areas.