"When I mix colors I try to be really conscious of what the color or pigment wants. I'm fascinated by the pigments themselves - how they're ground to ideal specifications, and the whole art of their creation. Those materials, to me, speak to a sense of desire as these seductive and precious commodities - the challenge of making color in my own painting more interesting than the tube of paint itself is a tough one."
- Lauren Whearty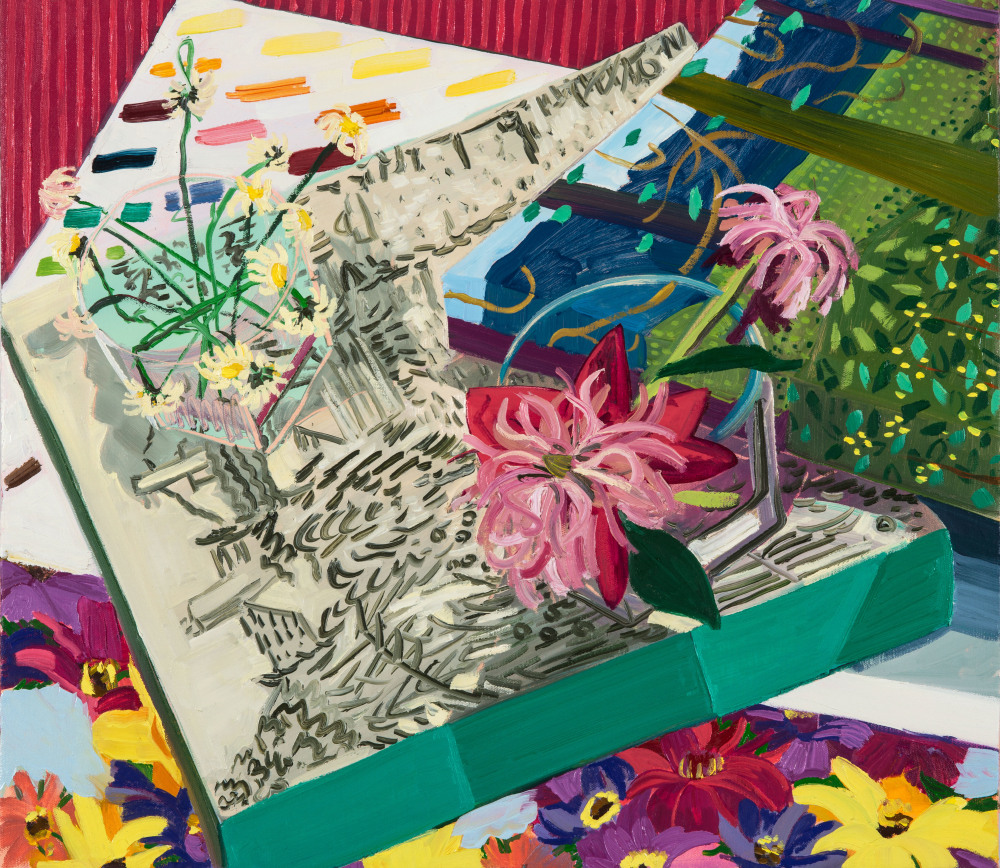 Through the physical act of painting and the still life genre I bring focus to subjects that are often overlooked in order to evoke a sense of interiority from their arrangement, use, and context. These set ups evoke narratives of my own personal and intimate experiences, through the organization of specific objects of culture and everyday use that are composed to create new relationships. The inherent familiarity of these objects and settings invites viewers to make connections between that which is deeply personal as well as shared, like painting my "I ♥ My Mom" coffee mug. It can hold multitudes from the kitsch and ubiquitous, to the sentimental, or intimate and immemorial.
The shallow depth of my paintings provides an experience of closeness by flipping a downward view of a horizontal surface, like a table or the ground itself, up onto the vertical wall, presenting a mesh of everyday activities into a place of import for further consideration. Paintings like Desk View conflate the studio, the domestic, and the virtual as the viewer is invited to see everything on the table that the Zoom viewer cannot. A table full of tools, refuse, books, drawings, and clutter shows an accumulation of a physical and mental space that juggles so many aspects of life.
Painting fuses and forms ideas in a physical way, through image, color, material, and history. A sense of totality is created through the painting, and one's unique experience and relationship with it. Working within the genre of still life allows me to create relationships beyond the represented images, it also allows me to be in conversation with paintings and human experience across time. The every-day is a rich subject to dive into, extending beyond the access point of the familiar image, into bigger questions about our humanity and psychology, as it creates space for shared connections across differences of all kinds.
"I'm interested in the grid and the ways in which the grid and images can direct our attention to the painted surface. Dona Nelson taught me that all painting is abstract and I really believe that. This notion is empowering in that I can be in conversation with a wide variety of work - and that I have the freedom to "have it all" so to speak in my own work. Still life is a place just as much for invention as it is for observation - and a bit overlooked or unassuming in its placement in the hierarchy of painting genres. There is freedom in that too. I hope my work speaks to the materiality and experience of painting in regards to the surface- the facture- and how the experience of an image through paint is really its own conceptual space both for the painter and the viewer."
- Lauren Whearty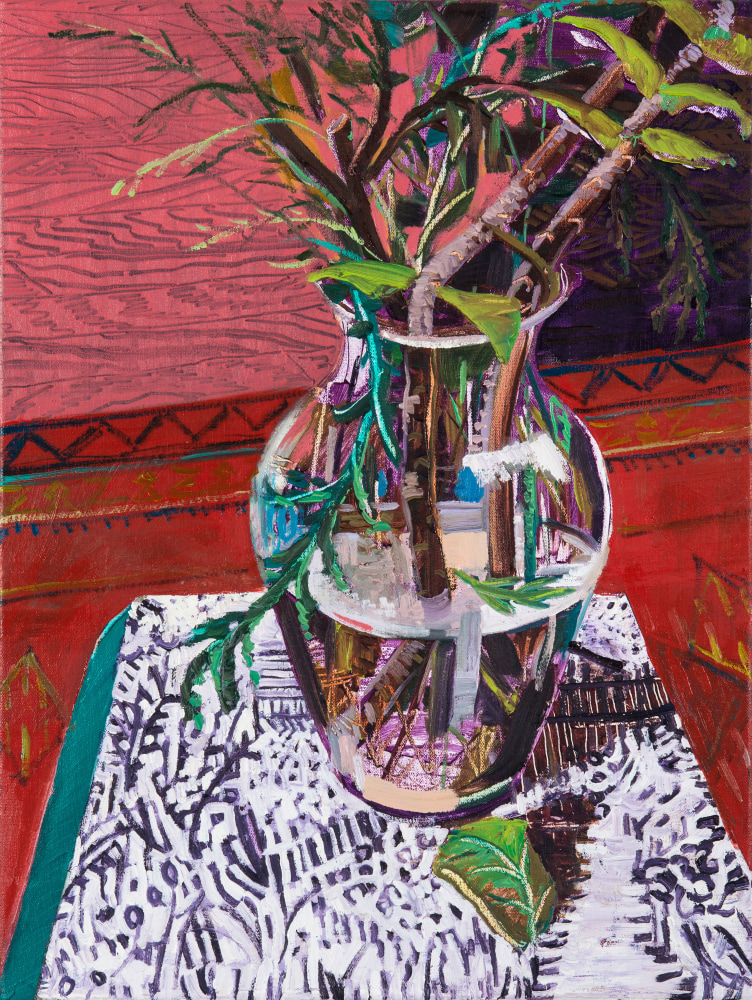 Lauren Whearty is an artist, educator, and curator living and working in Philadelphia, PA. She received her MFA from The Ohio State University (Columbus, OH), and her BFA from Tyler School of Art, Temple University (Philadelphia, PA) and has been a Co Director at Ortega y Gasset Projects, an artist run curatorial collective and non-profit in Brooklyn, NY since 2017. Lauren has attended residencies such as Yale's Summer School of Art through the Ellen Battle Stoeckel Fellowship, The Vermont Studio Center, and the Golden Foundation. She has recently received an Elizabeth Greenshields Foundation Grant. Her work has been exhibited at The Delaware Contemporary (Wilmington, DE), The State Museum of PA (Harrisburg, Pa), The Woodmere Museum (Philadelphia, PA), Vox Populi (Philadelphia, PA), Bridgette Mayer Gallery (Philadelphia, PA), Center for Emerging Visual Artists (Philadelphia, PA), Satellite Contemporary (Las Vegas, NV), Monaco (St Louis, MO), The Painting Center (New York, NY), Ortega y Gasset Projects (Brooklyn, NY), Underdonk (Brooklyn, NY), and Deanna Evans Projects (Brooklyn, NY). Lauren currently teaches at The University of the Arts and Tyler School of Art & Architecture in Philadelphia.