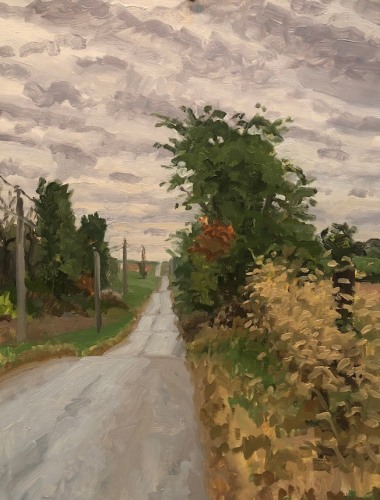 Life is messy. Maybe that's why we're attracted to the "picturesque"; the order and stillness of Edward Hopper's "Sunday Morning", the gauzy atmospherics and simple contrast of two figures, one old, one young in George Caleb Bingham's "Fur Traders on the Missouri River" - two undoubtedly picturesque paintings. While these simple, direct, light-filled canvases are no doubt attractive to the eye, it's the complexity under the surface, the melancholy implication of the passage of time and our own mortality that stirs deeper currents and causes those images to stay fixed in our brains. And it is the contrast between the two, the surface calm with the depths of darker thought that make these great works of art. The 16th century Dutch painter Bruegel was genius at depicting the complicated and messy truth of his life and times. The regional painters of the 20's and 30's and 40's, Thomas Hart Benton, George Bellows, Maynard Dixon, Rockwell Kent, and the painters known as The Canadian Seven are inspiring in this way. Their paintings are about familiar territory and larger, darker truths.
The intimacy of known ground is a rich and complicated source of inspiration. I paint places I know and love with a non-ironic, mostly straightforward, sometimes romantic vision. It can be the back yard or places in my personal history that are full of wonder and awe. Of particular interest to me are baseball players, fields and stadia, a passion that dates back to the summers I spent in St. Louis at my grandparent's house, a place filled with love and my adolescent fantasies of being a ballplayer. To this day I long for the pure joy and wonderment I felt imagining the light filled space of the ballpark. The only way I have found to capture and communicate this feeling is by organizing and unifying the visual elements with a specific light, and a strong composition.These elements are timeless artistic virtues and organizing principles that I try to base my work on.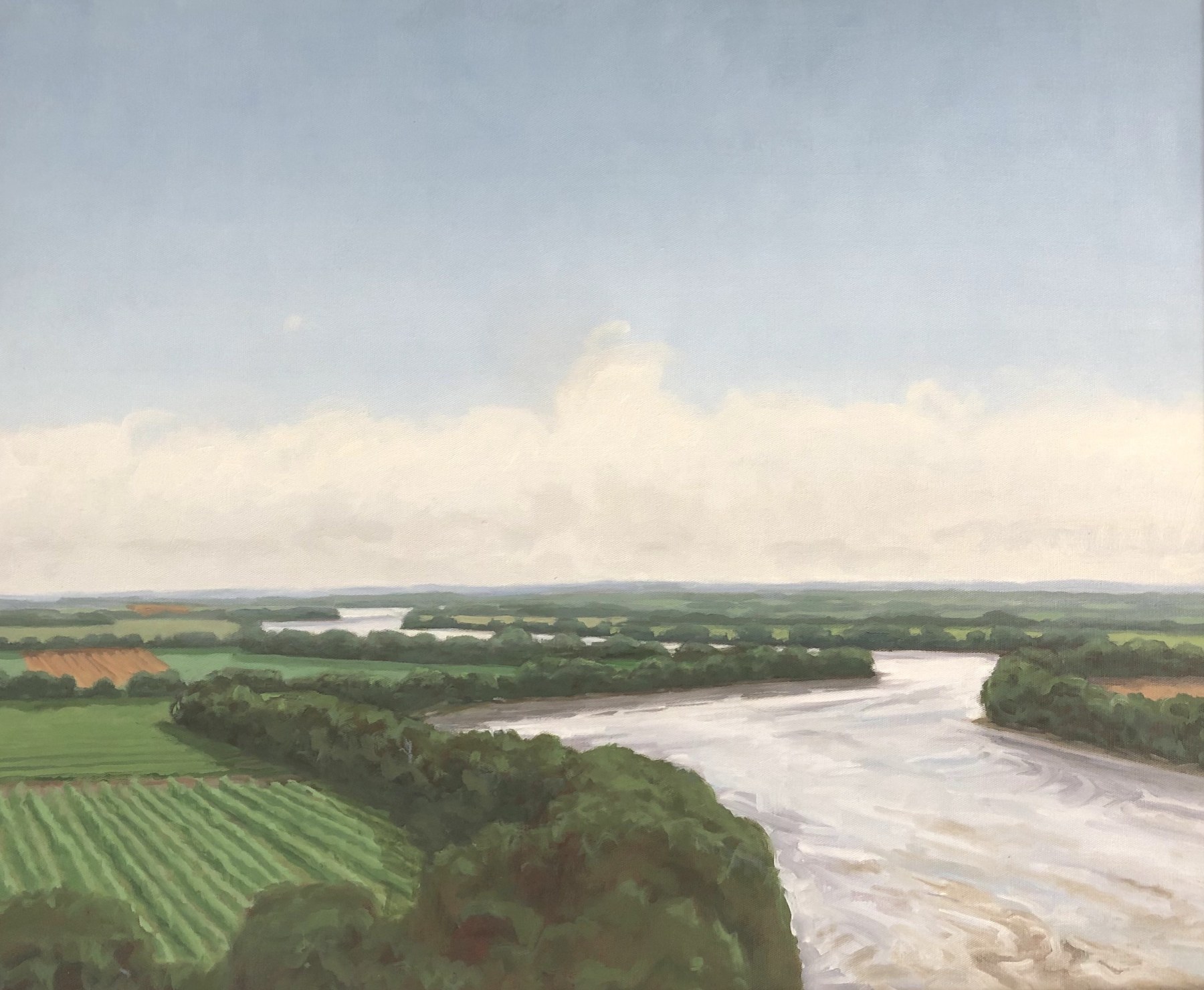 "In a recently discovered letter, my father relates how much baseball has meant to him, his father, and grandfather through the years. That's four generations, back to the 19th century, that loved, and continue to love the game."
- Max Mason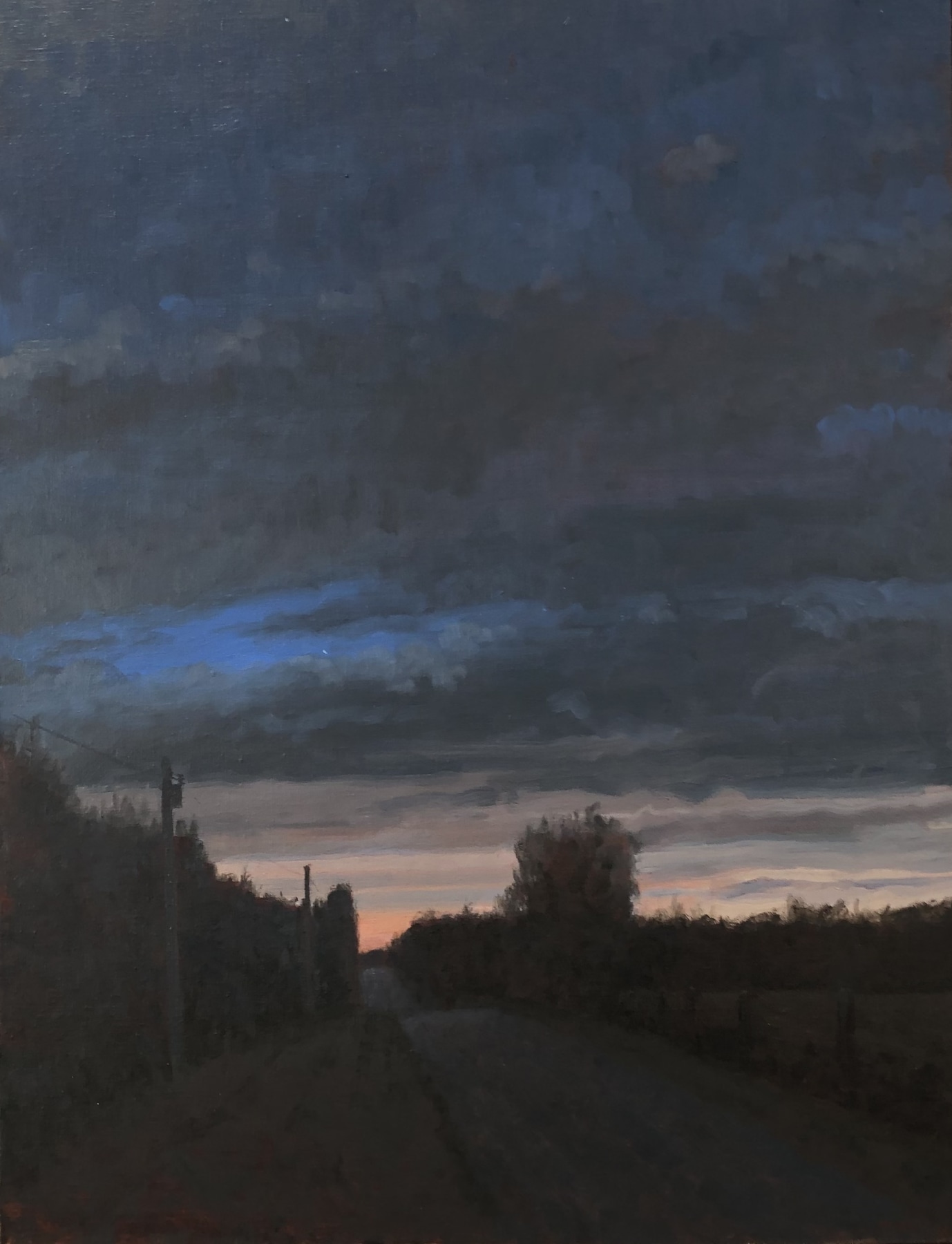 Born in 1952, Max Mason grew up in the Boston area, attended Belmont Hill School and then Vassar College where he graduated in 1975 with a degree in Geology. He began studying art his senior year in college and after some adventures moved to Philadelphia with his future wife in 1981 to study with the landscape painter Neil Welliver at The University of Pennsylvania. He had his first one person show of large landscape paintings at the Gross McCleaf Gallery in 1986.
Soon after he began painting baseball subjects and had a one person show at the Butler Institute of American Art in 1992. In 2004 he was commissioned by the Philadelphia Phillies to do a number of paintings and murals for their new ballpark. He has exhibited internationally and has had over 20 one person shows nationwide.
Mason is represented by Gross McCleaf Gallery in Philadelphia and will have and will have his second one person show at The Butler Institute in the spring of 2021. He is also a musician and performs with his daughter Margaret as well as with the power swing band "The After Dinner Mints". He released his first album, "Social Security" in 2020. He and his wife live in Wynnewood, PA.