"This exhibition features three distinct viewpoints and pivots around a body of work I completed while under lockdown in Old San Juan, Puerto Rico.
"For the past ten years I had a rhythm of painting still life in the spring and fall, Maine seascapes in the summer on location, and seascapes again in winter, from memory, in my studio. Over time, I explored the cross influence of the two genres: Acadian atmospheres and watery reflections found their way into the still lifes. Conversely, in the seascapes, I see the nearer foreground spaces such as rock formations and reflections in the water's surface as compositional entries into the expansive sea and sky.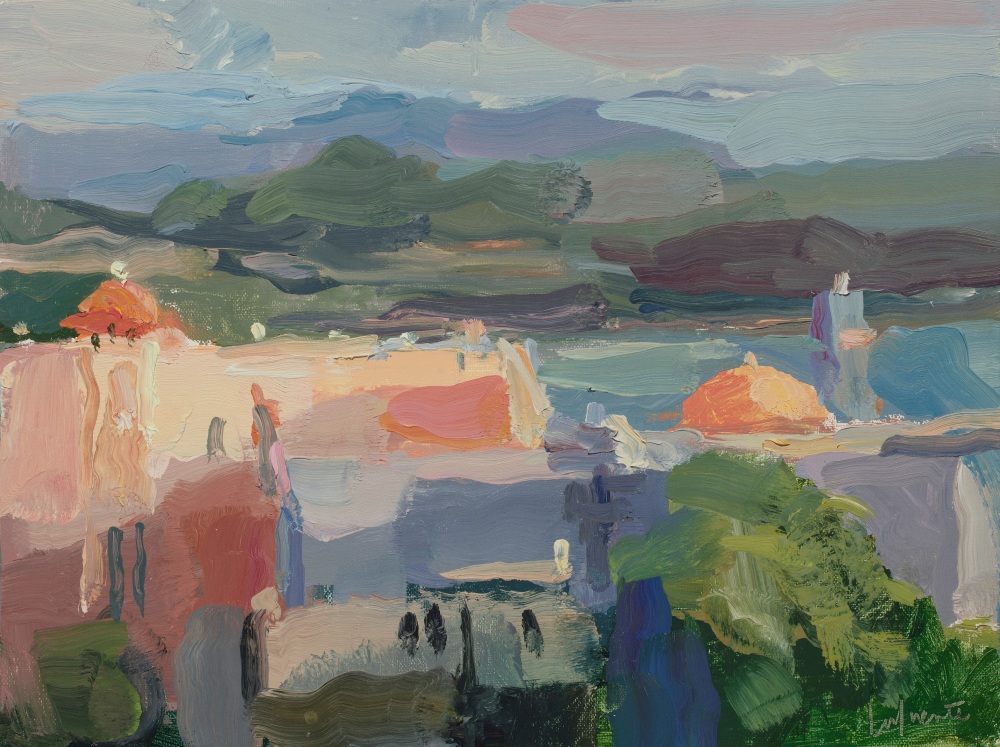 "This rhythm of working led to an idea to create a body of paintings in Old San Juan, PR. I hoped to explore the fluidity of interior and exterior spaces in Spanish Caribbean architecture and to connect with my identity as a first generation Cuban American. Through this project I aspired to understand, approximately at best, the culture of my father's childhood in Cienfuegos, Cuba during the 1940's and 50's. My sense of this culture, known only through stories and photographs, was lost when my father was killed at the World Trade Center on September 11.
"The plan was to paint in Old San Juan for the month of March 2020. However, by March 15th Puerto Rico had gone on total lockdown, and I found myself sheltering-in-place for over five months in the terrace apartment that I had rented on Calle Sol. I got to know every inch of my terrace and their respective vantage points over the historic city and distant mountains. I would lean over the edges of the walls to peer down into Calle Sol and a nearby alley populated with cats and mango trees. There is a sense of hope and brightness in the joyful candy-colored palette of Old San Juan. Pondering the bright blue sky, complex cloud formations, passing storms in the distance above the mountains, and incredible rainbows was like meditating on a more essential reality.
"My eventual return to Brooklyn mid-summer resulted in an evolution in my studio still life work. I could not refrain from inviting the enchanting colors of Old San Juan into the still life world of my Brooklyn studio. Recalling endless afternoons looking into the setting sun over the mountains and bay of San Juan, I set up still lifes with the window behind them, contra jour, and looked for symphonies of color in the dark silhouettes before me.
"In this intense time, we are all exploring views from "Here" as an ambiguous place, visited via computer screens and socially limited lifestyles. In this show, I invite people to share the view that despite the darkness we are all experiencing, we can always embrace the beauty of what is right in front of us."
-Christine Lafuente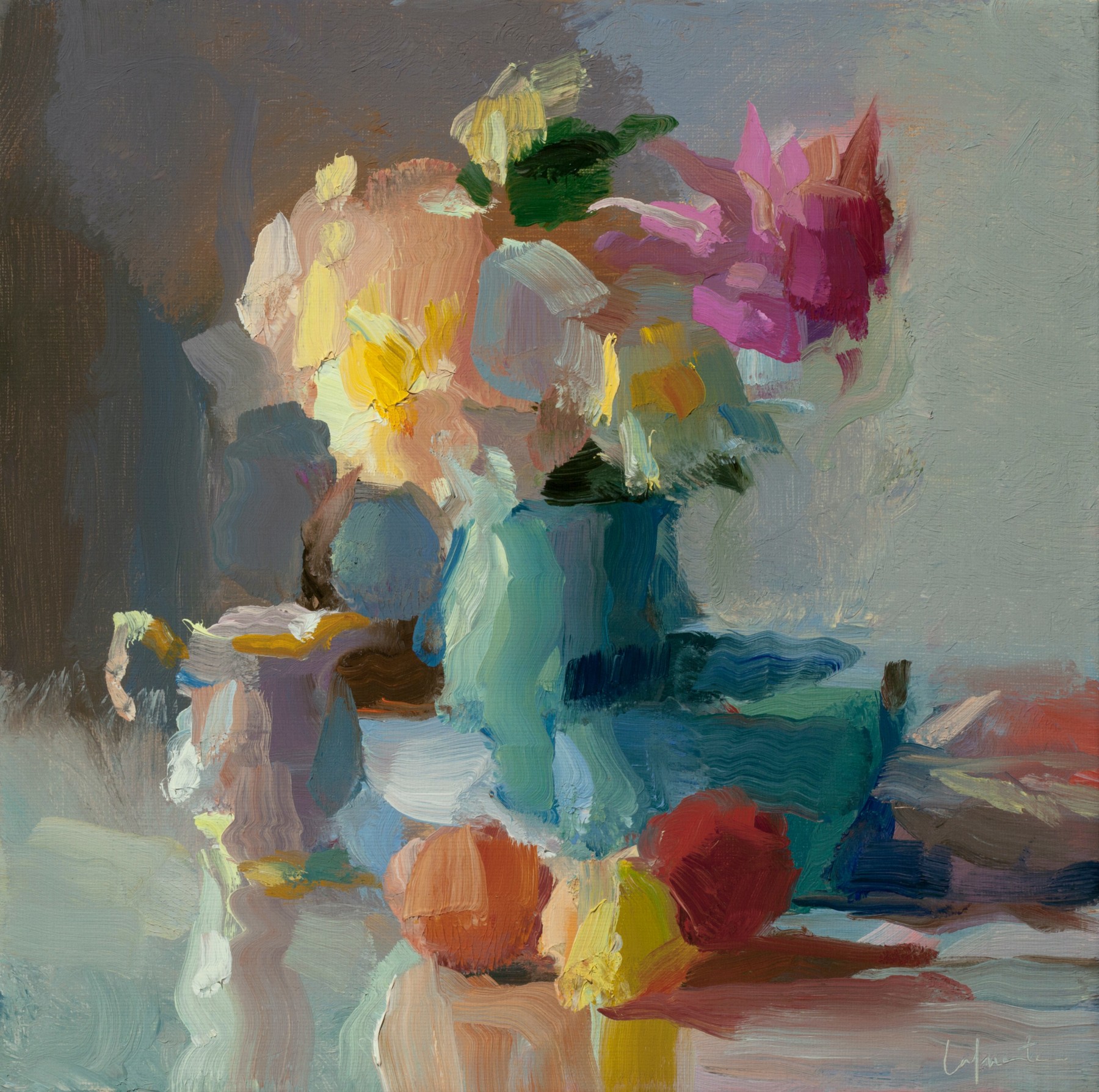 Bio
Christine Lafuente is a graduate of Bryn Mawr College, received her Certificate in Painting from the Pennsylvania Academy of the Fine Arts, and her M.F.A. in Painting from Brooklyn College.
After spending years in Philadelphia where she was artist-in-residence at the Fleisher Art Memorial, Lafuente moved to Brooklyn and completed her MFA at Brooklyn College in 2004. She has exhibited her work throughout the Mid-Atlantic region in numerous solo shows and had a solo exhibition in London, England in 2008. Lafuente has been represented by the Gross McCleaf Gallery since 2002.