"To me, a field is always shifting, evolving, changing. It is a complex ecosystem. I try to make sense of it, search for patterns to bring out objects, frame them with space that surrounds them. It becomes a meditative state that is romantic at its core. I am searching for the relationship between humans and their always-changing environment."
- Douglas Martenson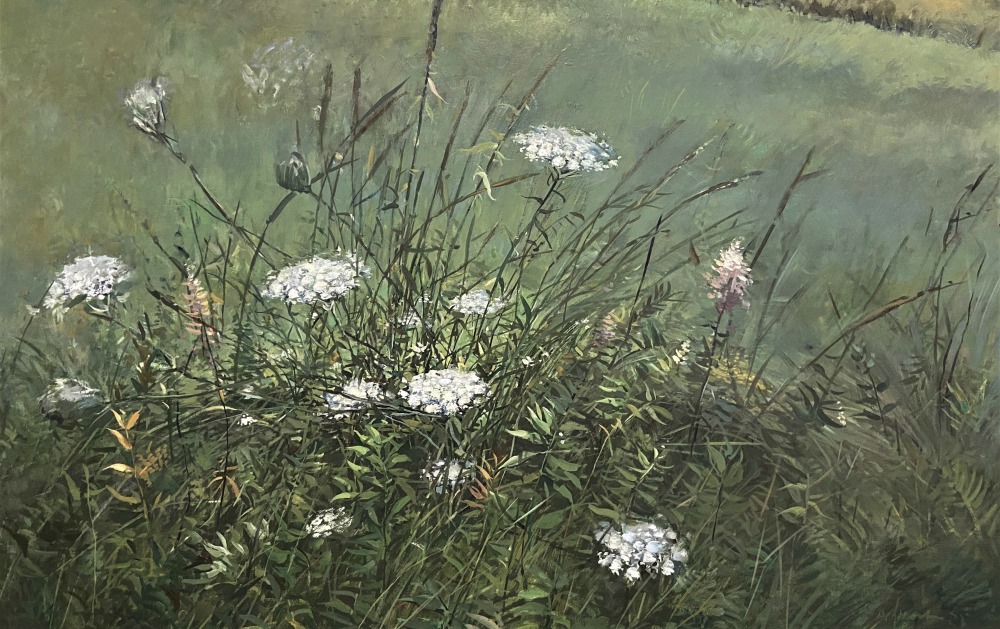 In Resilience, Douglas Martenson delivers a captivating new body of landscape paintings that, while exuding beauty, challenge viewers to contemplate the fragility of our sensitive ecosystems.
At first glance, Martenson's exhibition showcases a lush diversity of wild foliage found in the fields near his summer lodging in coastal Maine. Goldenrod, milkweed, sycamores, and Queen Anne's lace are depicted in their full splendor, thriving at maturation in their intricate environments. Each painting skillfully captures the exposed length of these species, from stem to flower. Often centered in the frame, each of Martenson's plants takes on a lively, engaging character, imbued with an almost portrait-like quality. The meticulous attention paid to the surrounding flora provides a profound glimpse into the interconnectedness of plant life.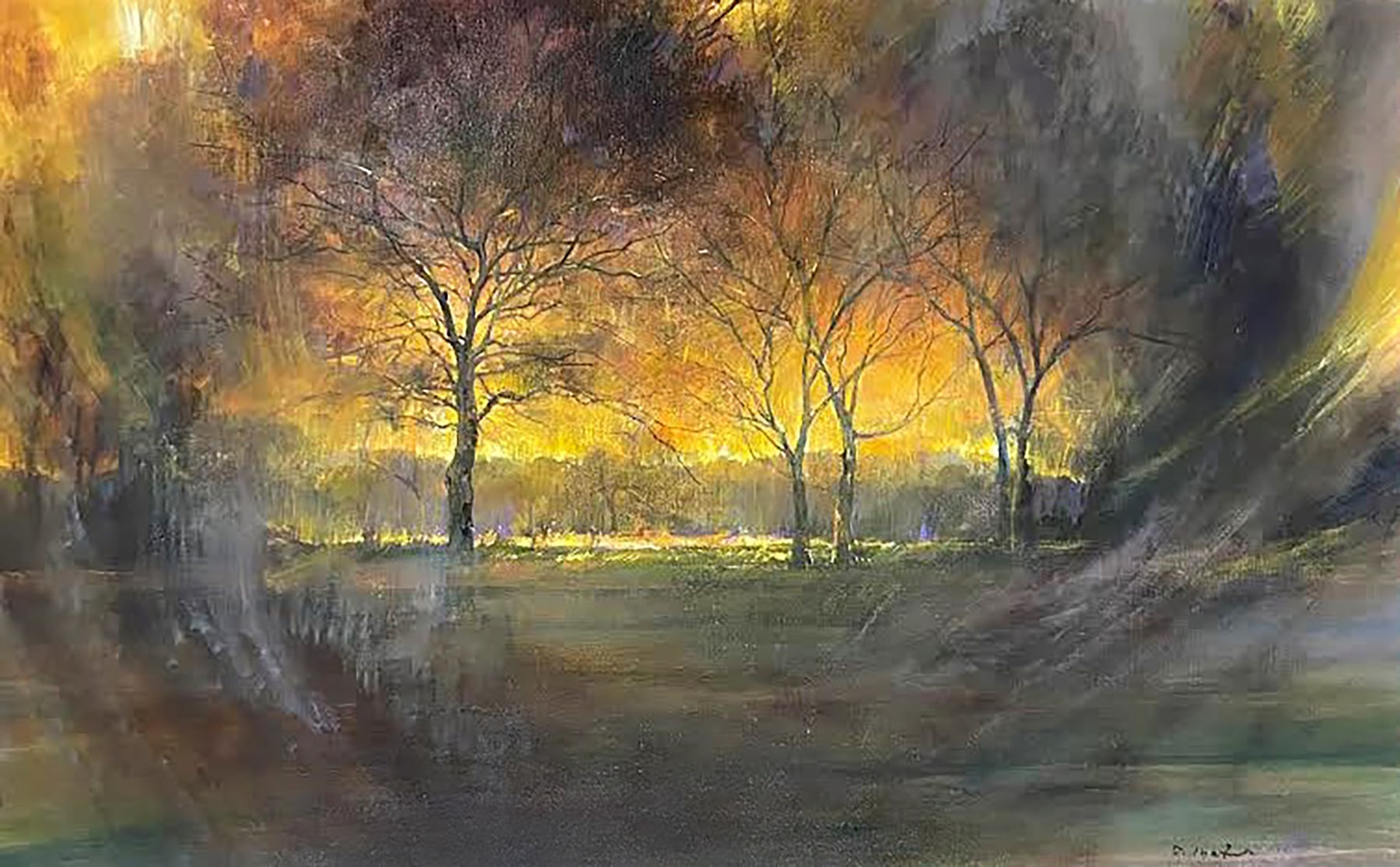 While many paintings embrace the late summer's beauty with romance, optimism, and warmth—where pillowy clouds hover against hazy blue skies, evoking the buzzing sounds of locusts marking the waning days of August—some canvases gesture toward more complicated narratives. Foreboding dark forms loom on the horizons of Goldenrod, Far Field, and Dry Field. Their depictions suggest massive, dark trees, or perhaps ominous plumes of smoke. Could our newfound plant companions be in peril? These simplified abstractions never allow for complete reassurance. The beauty of the moment hangs on a precipice. Will the entire scene be devastated by an impending wildfire? The paintings Smoke and Fire seem to answer with two alternating conclusions. In Fire, the flames engulf everything in sight, with menacing billows of smoke in the foreground hinting at imminent danger headed toward the viewer. In Smoke, a group of men stand nonchalantly before a distant, smoky cloud. Perhaps the fire has been contained, allowing for a fleeting moment of relaxation.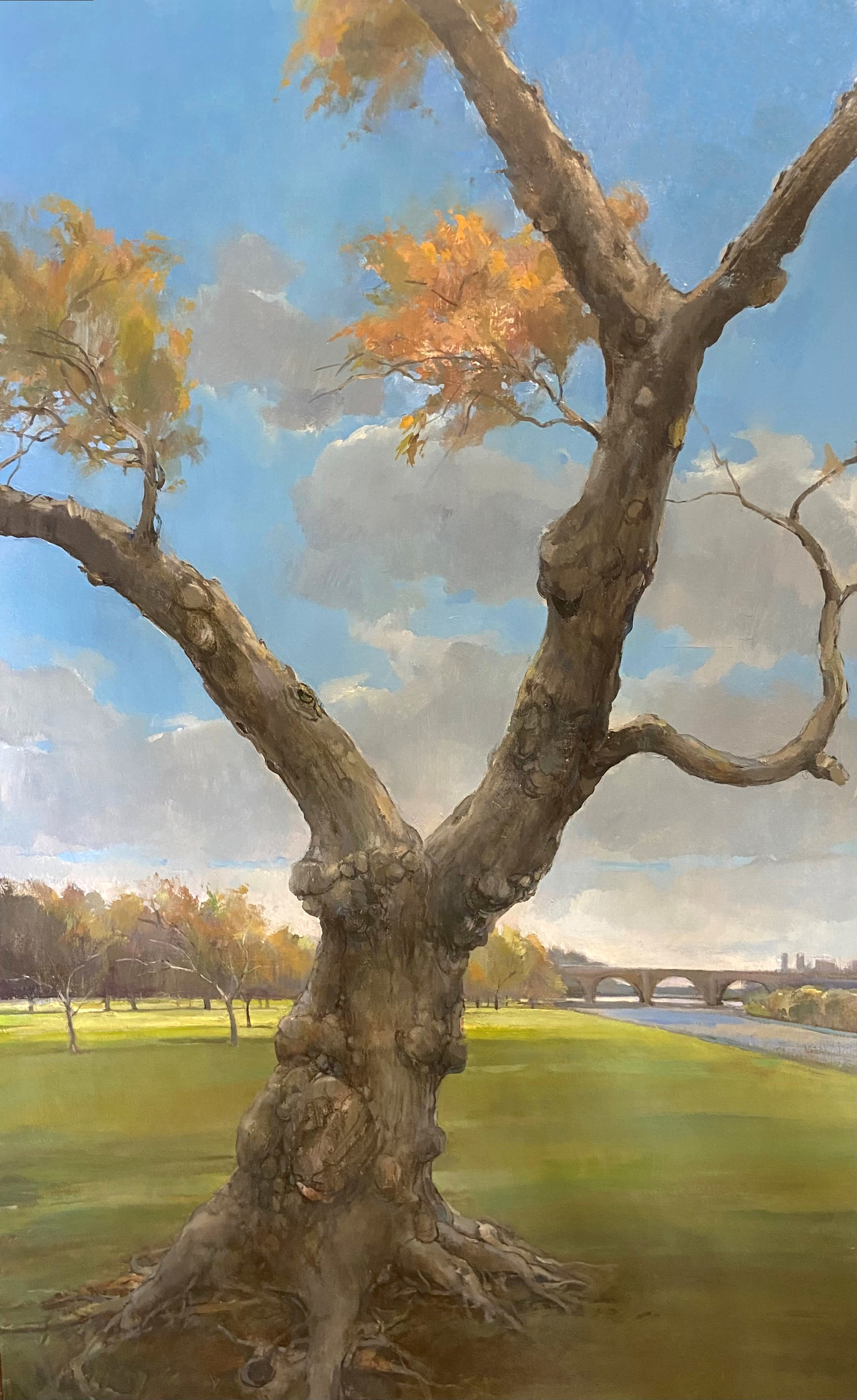 The exhibition's title offers a third option: Resilience. It serves as a reminder to fortify protective systems, adapt, and prepare for the uncertainties of our climate's future. Like the interconnected fields of foliage, we, too, depend on one another and the environments we inhabit.
Douglas Martenson has had over 15 solo exhibitions with Gross McCleaf Gallery since 1986. His work is in public and private collections, including the Woodmere Art Museum, Subaru Corporation of America, the Federal Reserve Bank, and more. He has received awards and grants for his work, including a Pew Fellowship on the Arts grant, several stipends from the Pennsylvania Council on the Arts, and the prestigious Cresson Scholarship from the Pennsylvania Academy of the Fine Arts. Martenson is a professor of Fine Art at the Pennsylvania Academy of the Fine Arts and is a lecturer at the University of Pennsylvania. He lives and works in Philadelphia and in Maine near Cadillac Mountain.
Image Left: Looking At The Girard Bridge, 38" x 24", Oil On Linen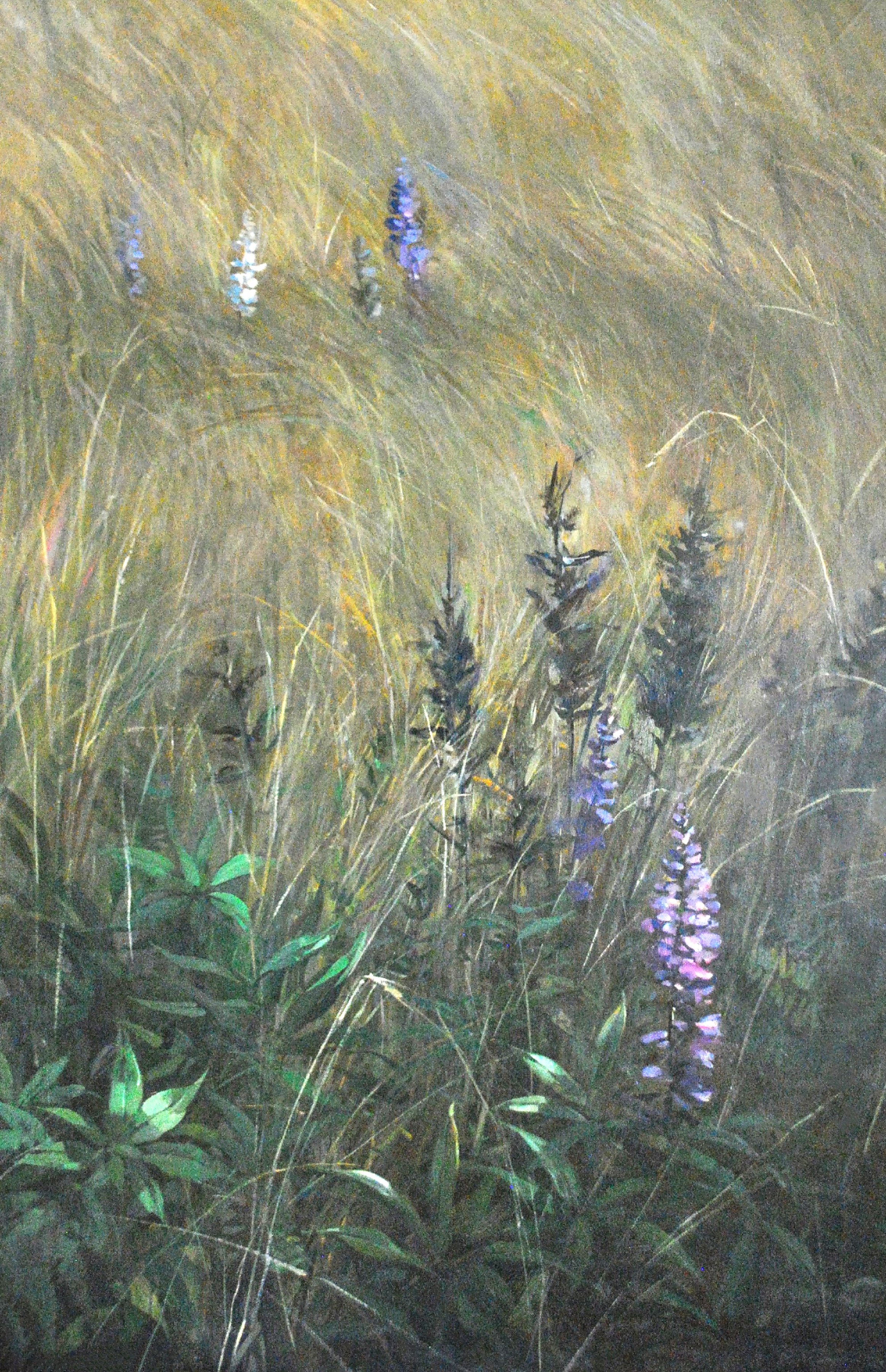 October 12 - November 11, 2023
Opening Reception: Saturday, October 14, 1 - 4 pm