Guest curators Elizabeth Johnson, Celia Reisman and Emily Steinberg present Residential Tourist, a group exhibition of artists from the greater Philadelphia area that considers voyeurism a tonic for isolation, interrupted socializing, and deferred travel.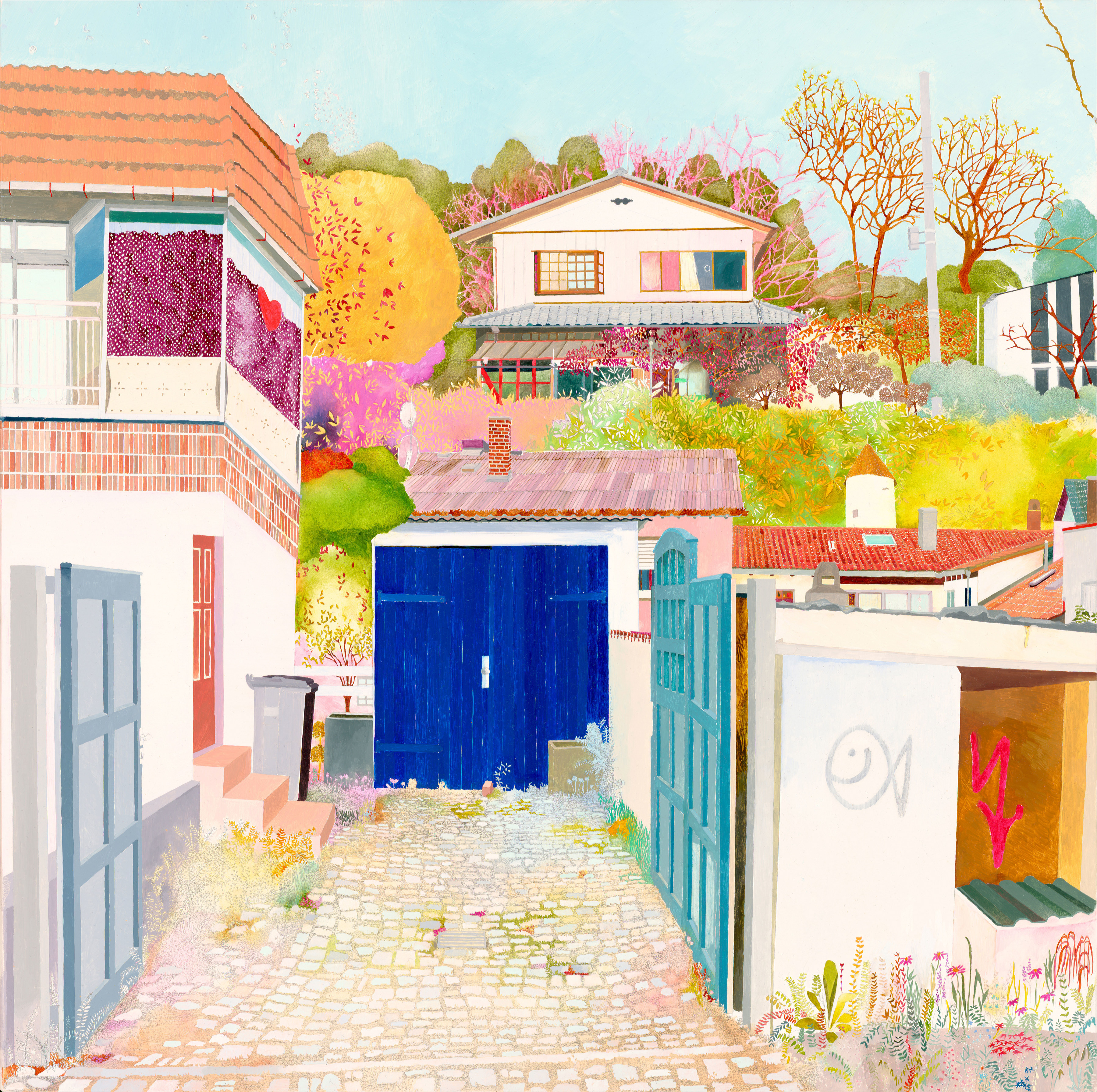 Residential Tourist collects probing views of everyday living spaces, in the form of painting, drawing, sculpture and video. Details such as lighting, furnishing, layout, clutter, vehicles, gardens, sidewalks, and yards emanate humble nobility in the context of a prolonged pandemic since boredom with one's own quarters renders other people's homes potent and magnetic. Residential Tourist welcomes viewers to explore novel spaces and peer through windows, around corners, past fences and over gates with the same ease that we browse posts on social media and real estate sites, and the same thirst for ambience that tags along during Zoom meetings.
Residential Tourist surveys how houses and neighborhoods contain and protect people and how people present their lives. It emphasizes the evidence of how they live or depicts them immersed in their surroundings. Channeling the traveler's all-consuming gaze, the artists of Residential Tourist interpret interiors, exteriors, and street scenes that reward the desire to move and see within relentless stimulation. Because the images feature "home," defining property as an object of visual travel triggers unconscious fears about security and survival alongside luxury and comfort.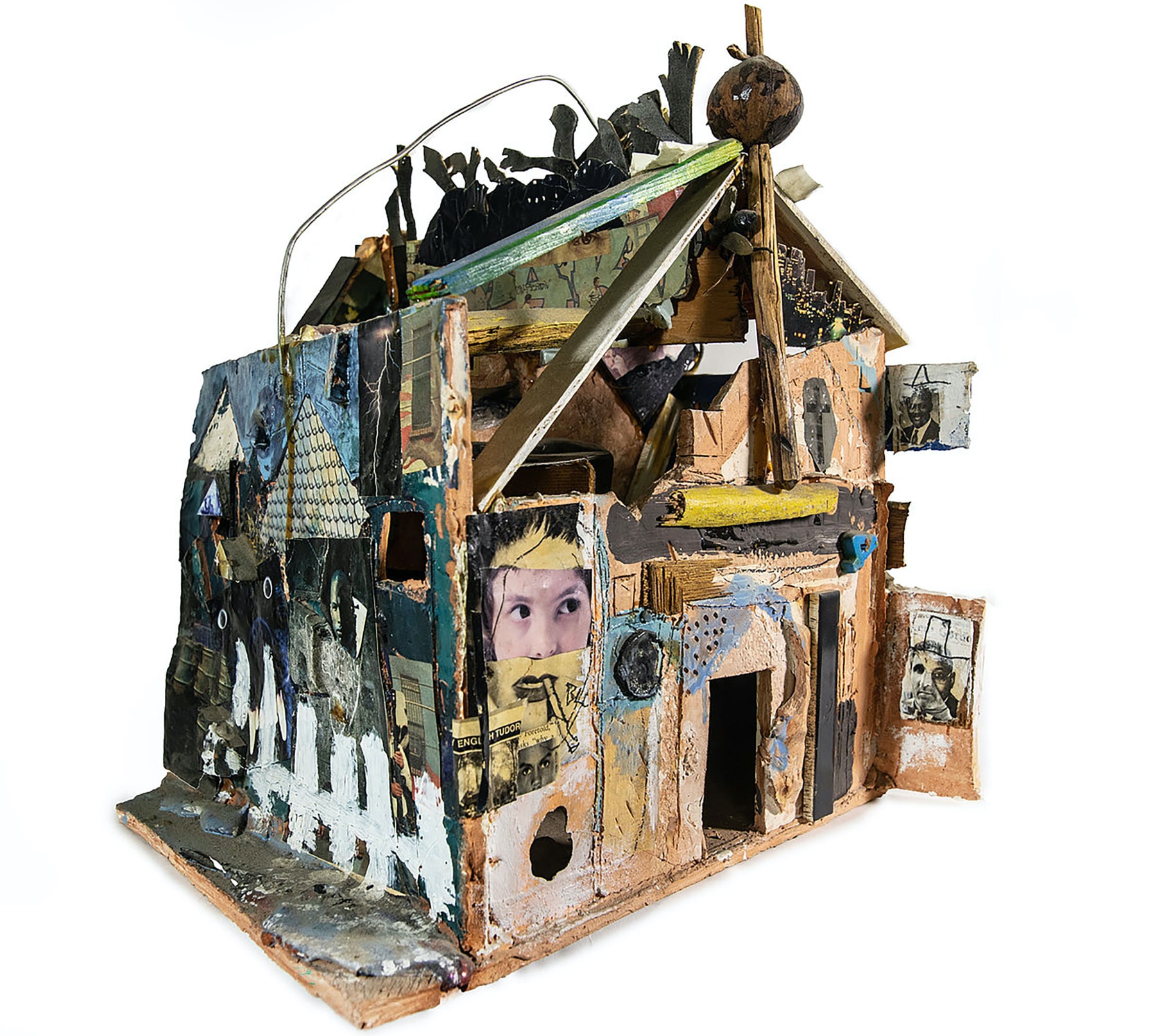 Welcoming us into domestic space: Dara Haskins's video of dancer Desirée Navall navigating her apartment; William Hudders's nostalgic black-and-white collages; Femi Johnson's abstract rambles through Allentown, Pennsylvania; and Emily Steinberg's graphic narrative drawings and paintings about specific places.
Locating us within human intangibles: Leroy Johnson's rough-and-tumble collage houses; Stuart Shils's dream-suffused construction sites; and Adrienne Stalek's surreal cosmologies in boxes.
Depicting the greater Philadelphia area: Julia Lauren Fox's portraits of a residential community; Nasir Young's clear-eyed urban scenes; Elizabeth Snelling's cozy interiors and exteriors with pets.
Transporting us to fantasy worlds: Anne Canfield's hermetic homes and gardens; Elizabeth Johnson's fragmentary countryside; Celia Reisman's semi-fictional suburban landscapes; and Hiro Sakaguchi's make-believe worlds built from childhood models, toys, and games.
Because "home" is currently refuge and a constraint, Residential Tourist serves to pacify restlessness and the urge to escape with art that inspires visual travel.